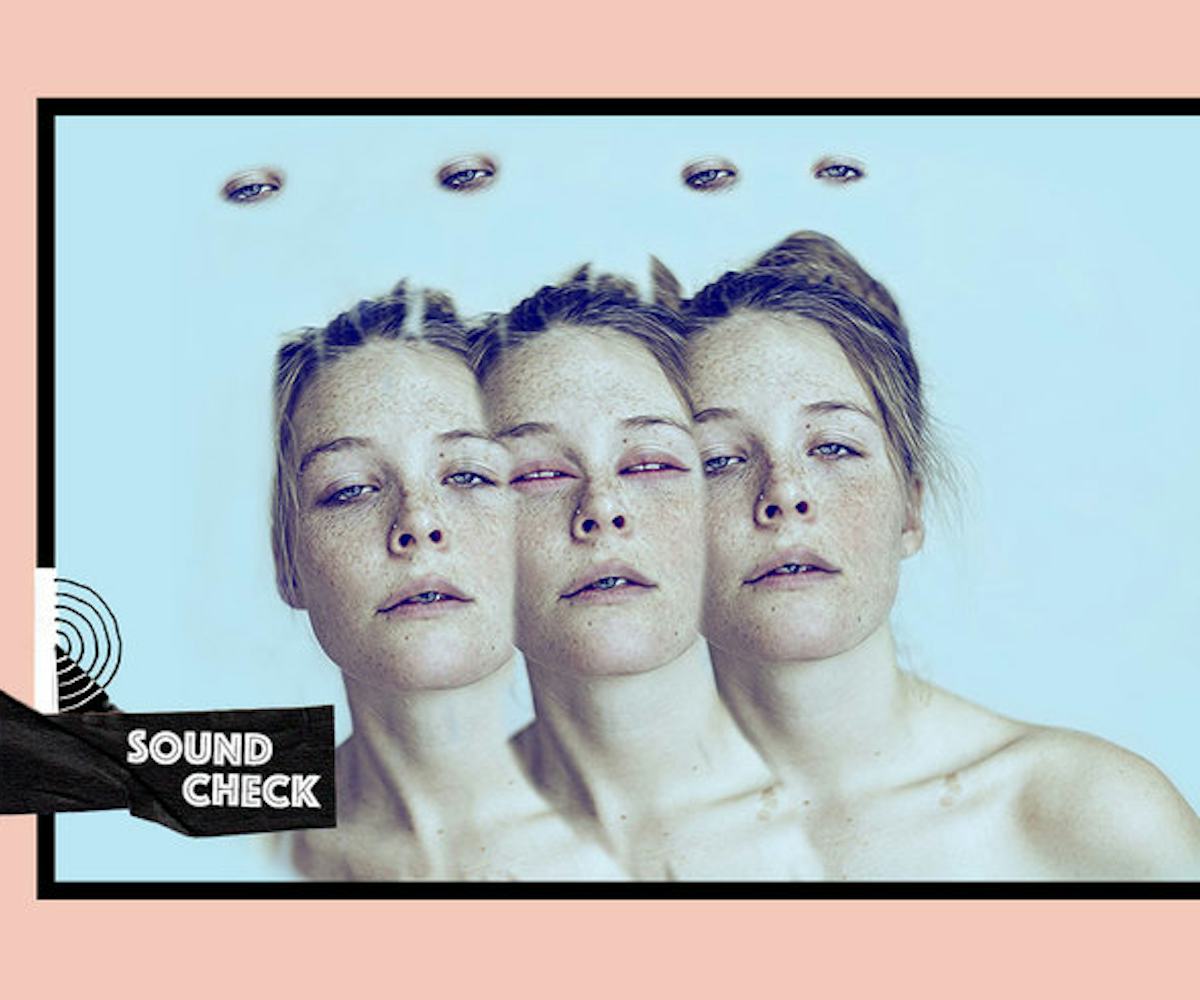 Soundcheck: The 13 Best Music Releases Of The Week
Maggie Rogers, The Neighbourhood, Perfume Genius, + many more
Every weekend, we're bringing you #SOUNDCHECK—your new destination for the best of the best new music that hit the web over the course of the week. Because you should always be prepared when someone passes you that AUX cord. This week's round features 13 of our favorite emerging and established artists including Maggie Rogers, The Neighbourhood, Perfume Genius, and so many more. Turn up, tune in, and tune out.
"Split Stones" - Maggie Rogers
If ever you needed further proof that Maggie Rogers is a goddamn rockstar, here it is.
"Helen In The Woods" - TORRES
TORRES is bringing trippy (and creepy) Woodshock vibes in her boisterous new video. You might want to watch this with the lights on!
"Wreath" - Perfume Genius
Perfume Genius fans are the stars in his latest release, and if this charming video didn't make you a PG stan, you should probably consult a doctor. See the adorable visual above. 
"Television Romance" - Pale Waves
Step aside, Wes Anderson! There's a new aesthetic-focused director in town, and he goes by the name of Matty Healy. The 1975 fans, this one's for you. 
"Pilsen" - Metacara
Our first taste of Metacara's new Car Talks EP is one that's sweet, yet bitter. In it, Kyla Rae sings of an identity crisis whose only way of shaking it off is through dance. And guess what? That's exactly what this song will do to ya.
"SAD FOR YOU" - NJOMZA
Why is it heartbreak and technicolor go so well together? NJOMZA's "SAD FOR YOU" is one of those songs that cuts deep and seeing it come to life with such beauty is a beautifully tragic thing to witness.
"Black Jack" - Dude York
Well, here is one of the most expert uses of the whole projection thing. This is, like, a painting from the future.
"Romeo" - YELLE
Don't! Sleep! On! YELLE! Seriously, YELLE is a pop maestro and in a lane completely her own. Make way for her in your ever-growing playlists.
Awake - Illenium
The sophomore slump is very much not real for Illenium. Awake pushes his sound to new, atmospheric heights and does what any good electronic music album should: make you feel sublime.
Keep The Coffins Coming EP - Frank Iero And The Patience
Oh yes, Frank Iero still has that pop-punk blood pumping through his veins. Three cheers for sweet consistency.
"Sleeping Arrangements" - Conditioner
Los Angeles duo Conditioner's latest will sweep you away into their West Coast vibes—easy, breezy, beautiful, Conditioner.
"HUMBLE (Skrillex Remix)" - Kendrick Lamar
If ever you've imagined the piano strikes on Kendrick Lamar's original "HUMBLE" as Skrillex beats, here it is.
"One Foot" - Walk The Moon
"One Foot" is proof Walk The Moon has more tricks of their sleeve than we think. Big things are comin' for these guys.