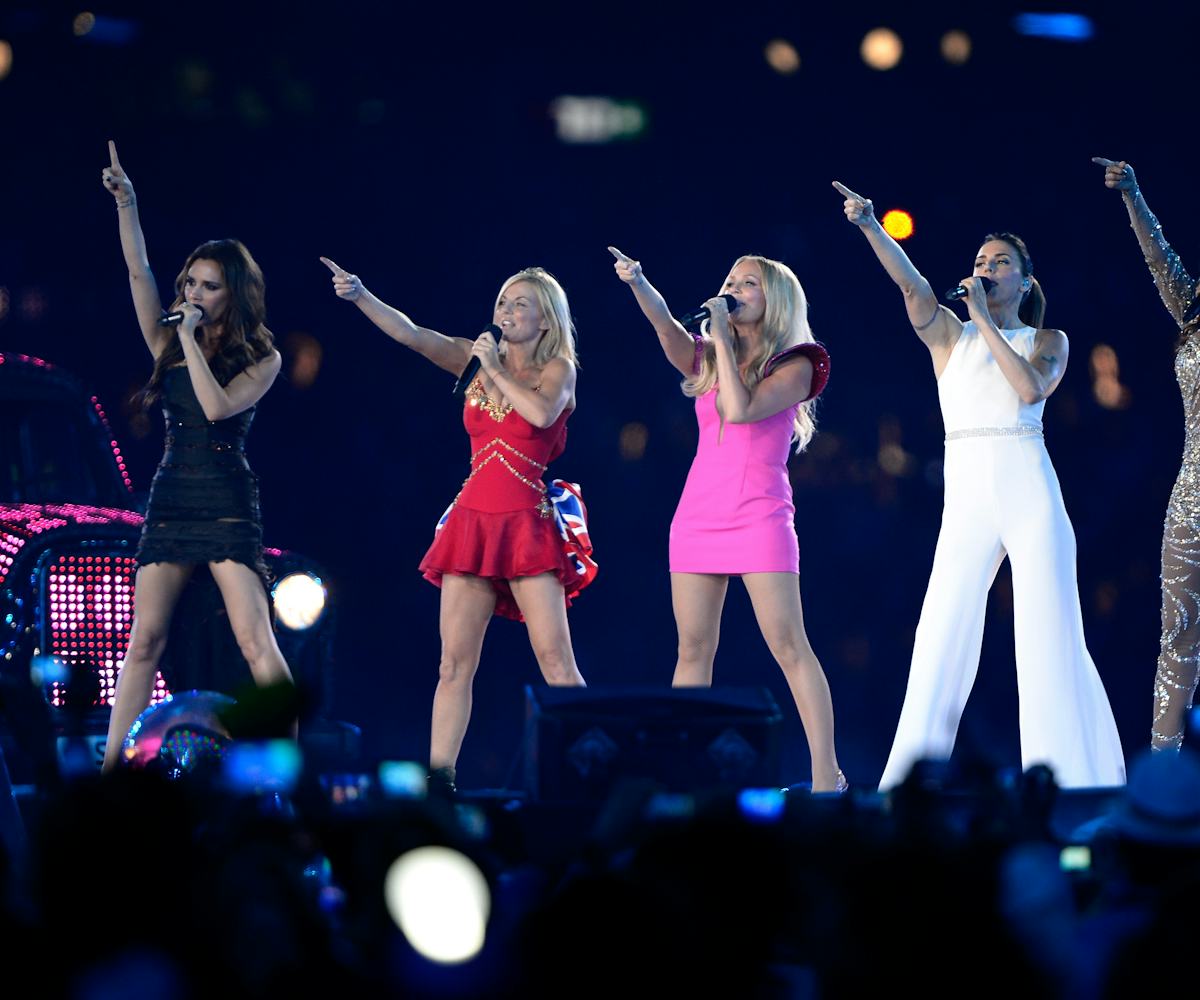 Photo by Pascal Le Segretain/Getty Images
Are The Spice Girls Coming Out With New Music?
This tweet totally hints at a new song
Hold the phone. All of our '90s pop dreams may have just come true.
While there has been a lot of talk of a Spice Girls reunion, some hints may have been just dropped that this reunion may involve new music. Eliot Kennedy, the girls' former writer and producer, tweeted the below:
While he could be talking about any of the artists he works with, this year marks the 20th anniversary of the girl group that rocked our youths. While we, of course, are excitedly awaiting to see our favorite ladies reunite to perform "Spice Up Your Life" and other girl power ballads, the idea of new material is even more exhilarating.
Now all we have to do is hope they can convince Posh Spice to get involved, and all will be right in the world.
However, this may prove to be a challenge. It's been said that Victoria Beckham has no interest in the reunion, even admitting in an interview that her mic was never turned on during performances, but we hope she'll muster up the courage to take the stage one last time.