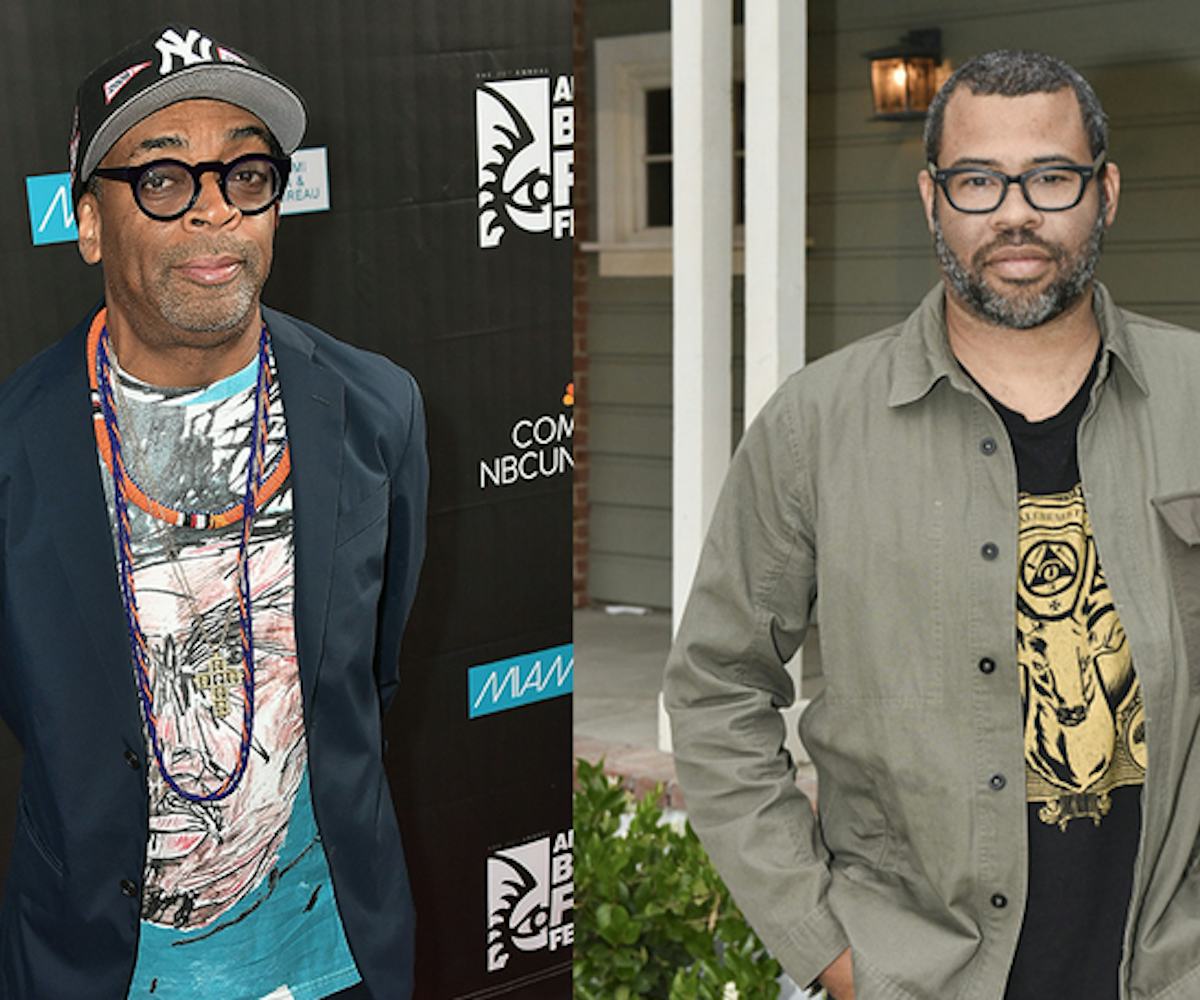 Photos by Gustavo Caballero/Getty Images and Rodin Eckenroth/Getty Images for Universal Home Entertainment
Spike Lee And Jordan Peele Are Making A Film About A Black Cop Who Infiltrates The KKK
It's based on a true story
Following the success of his film Get Out, Jordan Peele is teaming up with Spike Lee for Black Klansman, based on the true story of a black police officer who infiltrated the Ku Klux Klan in the late '70s.
Ron Stallworth, a detective in Colorado Springs, Colorado, answered an ad in the local newspaper recruiting new Klan members, according to The Hollywood Reporter. He gained membership to the hate group, and even went on to become the head of a local chapter, by pretending to be a white supremacist on the phone and sending a white officer to in-person events. Stallworth gathered intelligence on the KKK and was able to sabotage cross burnings and other activities. 
John David Washington, Denzel Washington's son and star of HBO's Ballers, is reportedly currently in negotiations for the lead role. Lee will direct and produce alongside Peele. Lee, like everyone else, was a big fan of Get Out, and Peele, like everyone else, is a big fan of Lee's. 
Black Klansman will be based on Stallworth's book of the same name. While Lee and Peele have been "quietly working on the movie" for about two years, according to The Hollywood Reporter, its message is, sadly, more timely now than ever before.