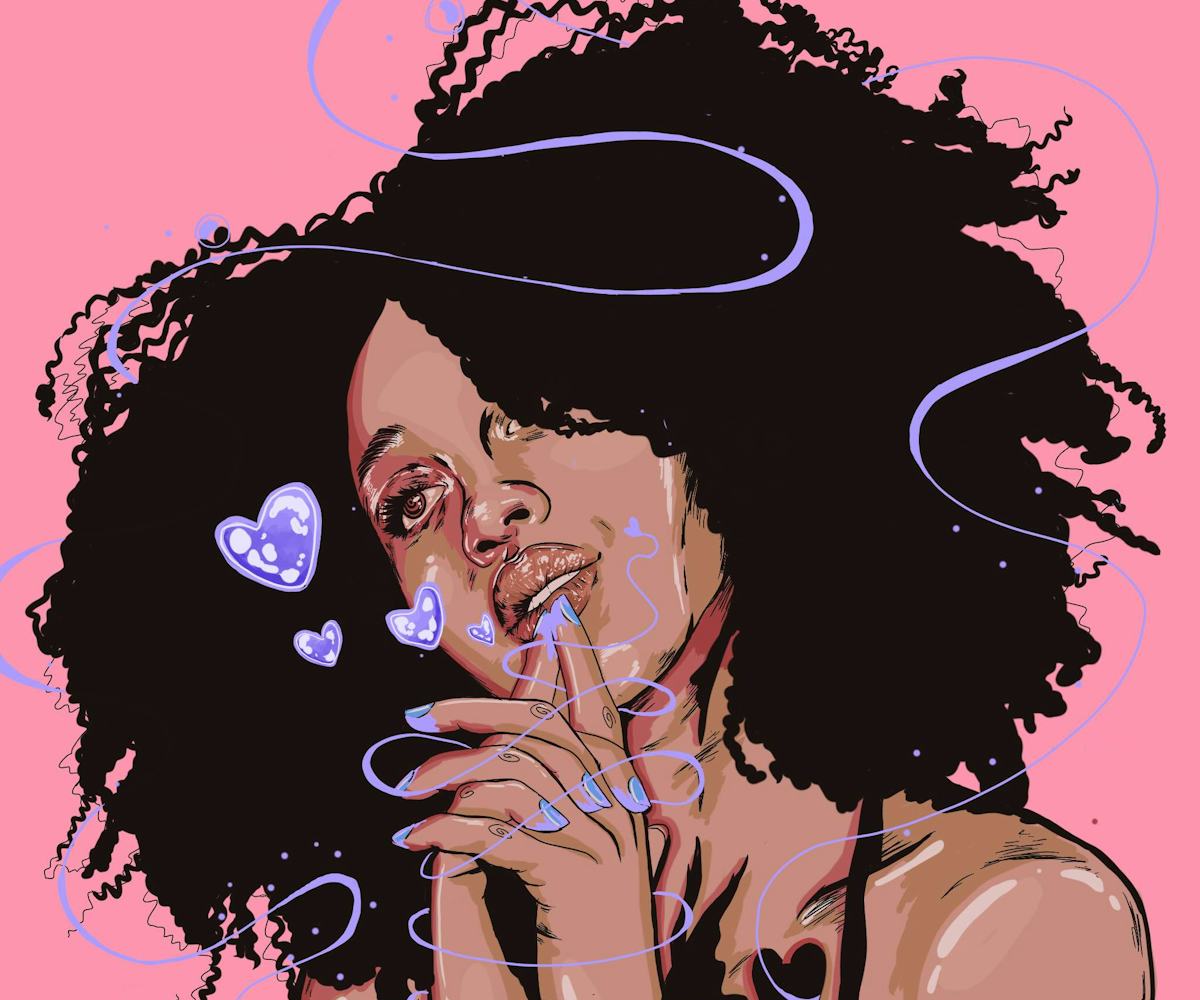 Photo courtesy of Kitty Cash
Get Hip To The Janelle Monáe-Approved Duo St. Beauty
Stream their new single off Kitty Cash's 'Love The Free' mixtape
Every so often, Kitty Cash shares some of her magic with the world and releases an annual mixtape titled Love The Free. For the third and final installment, the young creative recruited artists like Lion Babe, Bosco, Lil Yachty, and a bunch of other dope up-and-comers that we're excited about. (Skits and interludes from some of our favorites are also sprinkled into the mix, but we'll have to keep them top secret for now!) 
"I want to create a true story between the artists, the music, and the interludes," Kitty Cash told us in an email. "The previous mixes had a great flow and featured some buzzworthy names, but this time around, I really want to highlight emerging artists and push the various conversations of love."
Today, NYLON is premiering a track fresh off the tape called "Holographic Lover" by St. Beauty, an Atlanta-based duo signed to Janelle Monáe's prestigious label Wondaland. In regards to "Holographic Lover," Alex Belle and Isis explained how the song's meaning is profound and uncomplicated: "Everyone believes in love and everyone experiences it in different ways."
"Some people have a love that is around them; they can feel its presence," the duo added. "They may be able to see it, but sometimes this love isn't within their reach almost as if it's holographic."
St. Beauty's debut single "Going Nowhere" was released on the compilation record Wondaland Presents: The Eephus in 2015. Catch them performing live this summer in the Super Lounge at Essence Fest in New Orleans. Love The Free Vol. III drops at the beginning of June. Bask in the glow of this glorious R&B jam, below.