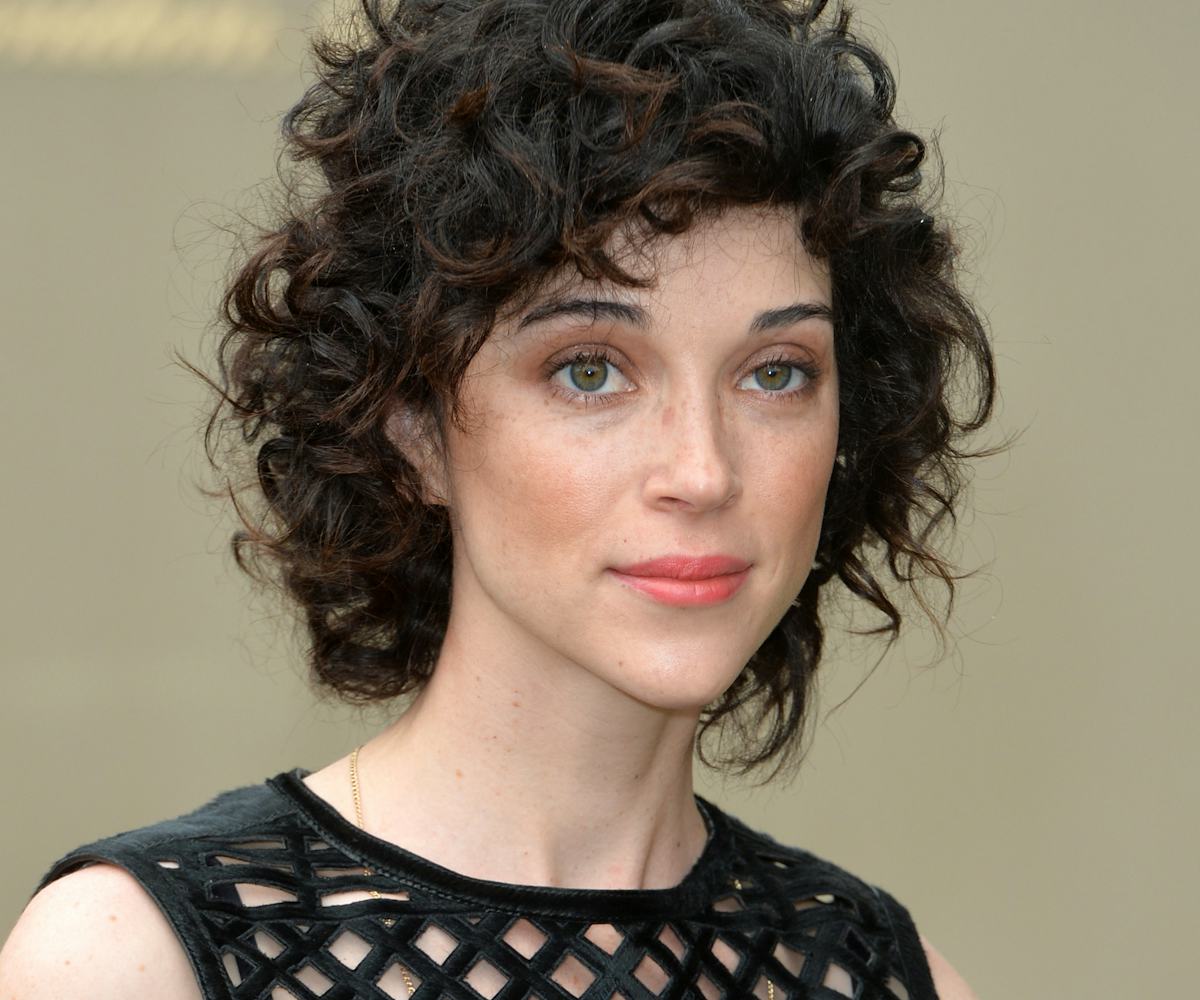 Photo courtesy of Anthony Harvey / Getty images
It's Official: St. Vincent's New Album Is Coming Soon
Spring 2017 just got very exciting
Next year promises to be a big one in music, with Lorde, Arcade Fire, Taylor Swift, and HAIM all expected to drop new albums. Well, it looks like we can officially add St. Vincent to that list. In a recent interview, the art-rock goddess, whose real name is Annie Clark, revealed that her fifth studio album will officially arrive next spring.
Clark told Guitar World that fans can expect the "deepest, boldest work" that she's ever done. She went on to explain that her music will directly reflect the current climate of the country, with Trump's presidency looming. "I feel the playing field is really open for creative people to do whatever you want, and that risk will be rewarded — especially now that we have such high stakes form a political and geo-political standpoint," Clark said. "The personal is political and there the political can't help but influence the art. And only music that has something pretty real to say is gonna cut the mustard."
It's been two years since Clark dropped her self-titled fourth album. Since then, she's gotten more attention for her high-profile relationships with Cara Delevingne and Kristen Stewart than for her art. But, that's about to change in a very big way. Along with her upcoming album, Clark is also set to embark on a career in directing. The singer wrote and helmed a segment for the upcoming all-female horror anthology, XX, which is set to premiere at next month's Sundance Film Festival.
It looks like 2017 is shaping up to be the year of St. Vincent.