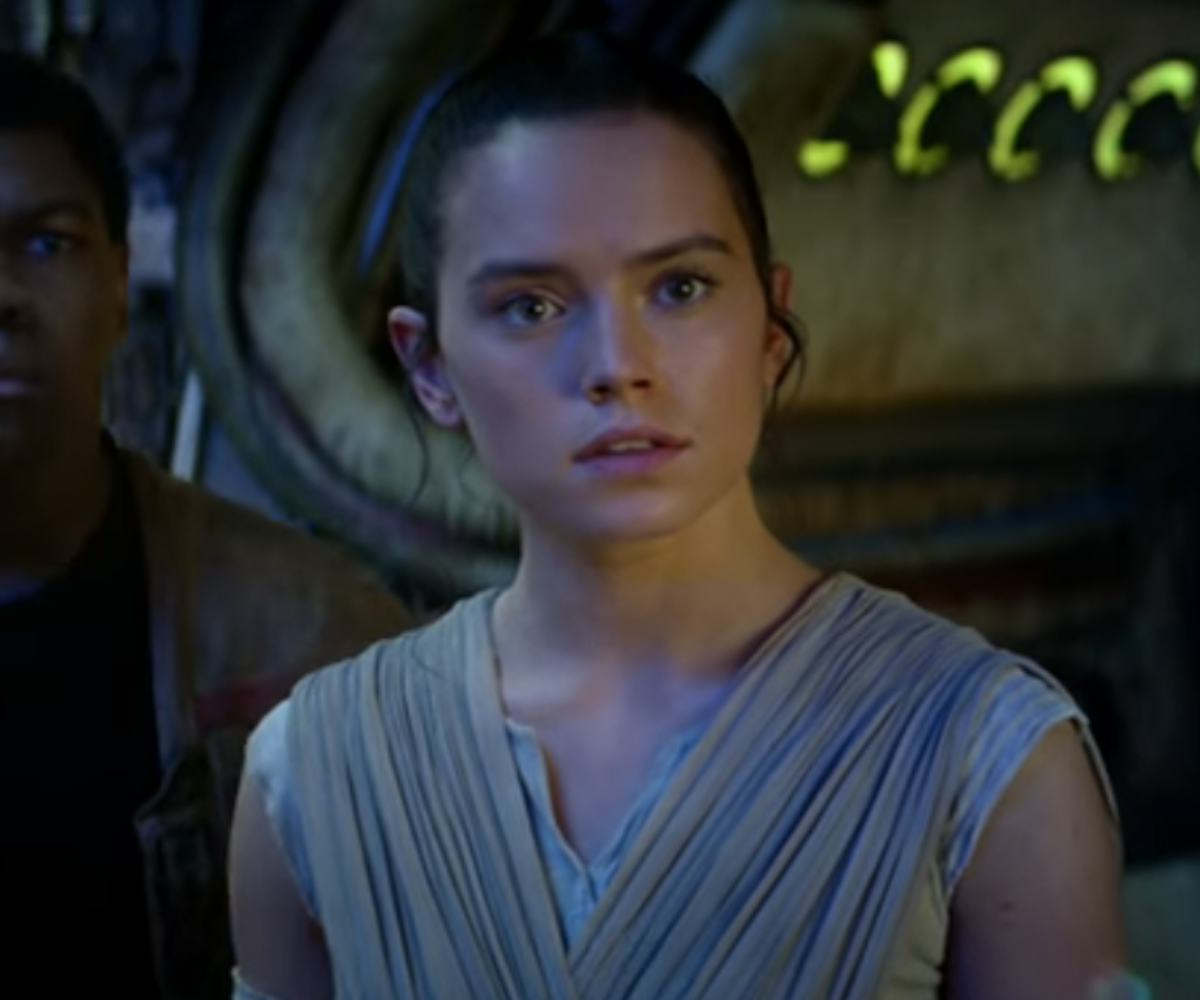 Photo courtesy of Disney
The New Trailer For 'Star Wars: The Force Awakens' Will Make You Squeal
On Monday night, Canada elected a sexy new Prime Minister, Drake dropped a brand new video, and a cab driver told us we have really nice teeth. But by far the biggest event of the evening happened during halftime of Monday Night Football, when the third (and likely final) full trailer for Star Wars: The Force Awakens premiered. There's a lot to process here: We finally hear Adam Driver as big bad Kylo Ren, who's looking to finish what Darth Vader started; Daisy Ridley's Finn and John Boyega's Rey emerge as the film's two standout protagonists, and when we re-enter this universe, the events of the first trilogy have evolved into myths. Oh, and still no Luke Skywalker.
But based on today's website-crashing pre-sale, Disney could have aired a 45 second clip of C-3PO reading a dog-eared copy of Ulysses and this movie is still going to break every single box office record ever. 
Star Wars: The Force Awakens soars into theaters on December 18. Watch the brand new trailer for the billionth time above.