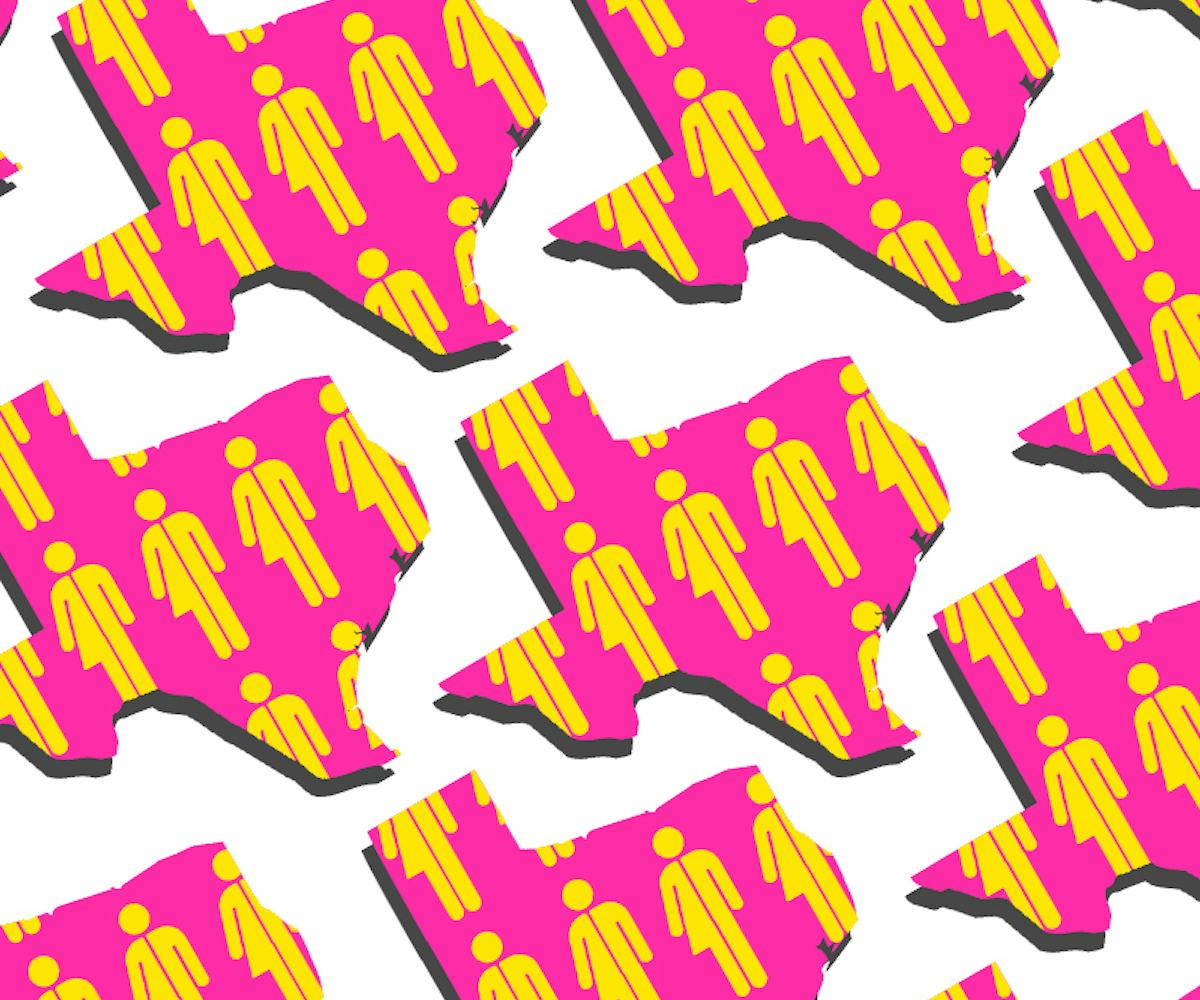 illustration by Ricky Michiels
11 States Are Suing To Stop The Obama Administration's Transgender Bathroom Policy
On May 13, the Obama administration sent out a letter instructing public schools on how to protect transgender students from discrimination. Among the list of policies, it stated that students must be able to use the bathroom that corresponds to their gender identity as opposed to the sex that they were assigned to at birth. Today, Texas and 10 other states are suing the United States government over this policy.
"Texas will sue to stop Obama's transgender directive to schools," Texas' Republican Governor Greg Abbott tweeted this afternoon.
According to AOL News, the lawsuit, which is being led by the Lone Star State, accuses the federal government of rewriting laws according to "administrative fiat." The suit states, "Defendants have conspired to turn workplace and educational settings across the country into laboratories for a massive social experiment, flouting the democratic process, and running roughshod over common sense policies protecting children and basic privacy rights." The U.S. government and various federal agencies and officials are named as its defendants.
The lawsuit is being followed by Alabama, Wisconsin, West Virginia, Tennessee, Oklahoma, Louisiana, Utah, Georgia, the Arizona Department of Education, and Maine governor Paul LePage. North Carolina, whose HB2 law is being sued by the Justice Department for being a clear violation of transgender rights, has not joined the lawsuit against the federal government. 
"Every single student, no matter who they are, deserves to be safe and respected in school," Kasey Suffredini, Freedom for All Americans chief program officer and director of the Transgender Freedom Project, said in a statement. "The DOE's guidance ensures that all students can go about their day without fear of harassment, isolation, or bullying. It is reprehensible that some elected officials seek to malign and single out transgender students for harm. We should be sending a message to all youth, including transgender youth, that we support them and that we have their backs. This lawsuit sends the exact opposite message."