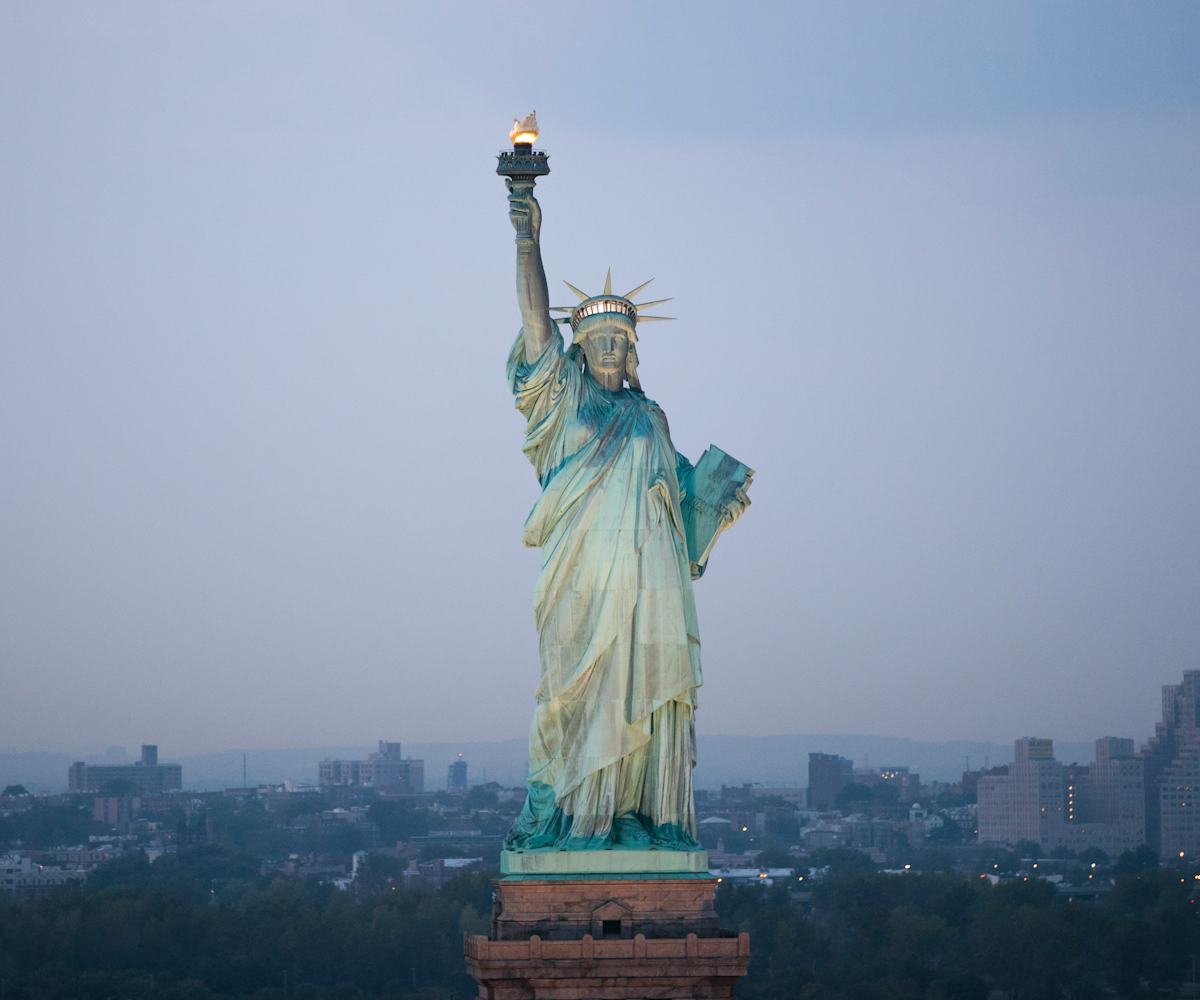 Photo by Drew Angerer/Getty Images
The Statue Of Liberty Goes Dark On International Women's Day
A real symbol for women worldwide
Following the presidential election, the Statue of Liberty became a symbol of resistance. After winning the presidency, Donald Trump even called for the removal of the historic American landmark because he felt threatened by its presence potentially encouraging immigration to the United States. As the clock struck midnight last night, announcing the arrival of International Women's Day, all of the lights on the Statue of Liberty mysteriously turned off. 
A representative from the Parks Service claims that the darkness was due to an "unexpected power failure," but the symbolism is far too powerful to leave to that explanation. Whether or not it was intentional doesn't matter because we see it as a way of honoring women worldwide on this special day. 
Similar to Lady Liberty, who looks like she got the memo, we stand in solidarity with all the women participating in the #DayWithoutWoman strike today. You don't always need to be illuminated to make a political statement these days.
Once again, we have to remind ourselves that this is not a dream—what we're all experiencing right now is real life. It often feels like we're living in darkness in so many ways, but we can't lose hope in the face of this administration.