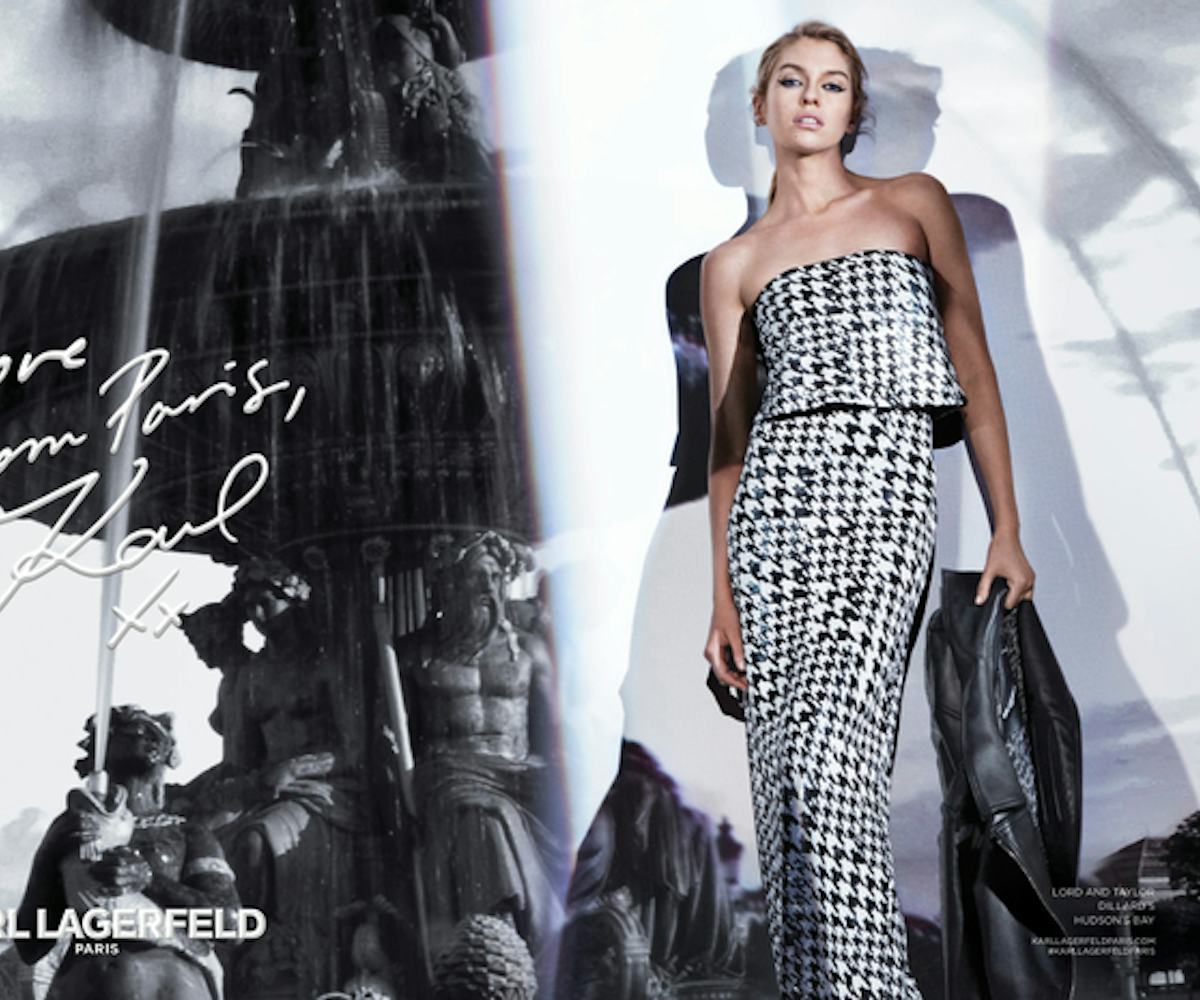 Photographs by Dan Jackson/Courtesy of Karl Lagerfeld
Is Stella Maxwell Karl Lagerfeld's New Muse?
The model and Kristen Stewart's girlfriend fronts the designer's fall collection
It's no secret that Kristen Stewart has been the face and inspiration behind some of Karl Lagerfeld's biggest ad campaigns. Since 2013, the actress has starred in countless Chanel ads for the Parisian-based designer, alongside the likes of Pharrell, Cara Delevingne, and Willow Smith. For his namesake line, it appears that Lagerfeld took a break from his usual roster of muses and tapped a new (but very familiar) face to star in his Fall 2017 campaign—Victoria's Secret model and KStew's girlfriend Stella Maxwell. 
The Karl Lagerfeld Paris Fall 2017 collection celebrates the timeless essence and edge of Paris. The collection features the perfect blend of high fashion couture and edgy street style, and each individual piece was tailored to meet the campaign's "sleek boy-meets-girl" aesthetic. The line features eight refined staples, perfect for mixing and matching during the fall season—including biker jackets, flippy tweed skirts, faux fur coats, and more. 
Photographed by Dan Jackson, Maxwell debuts the collection in front of iconic Parisian landmarks, including the Eiffel Tower. And now that Maxwell's entered the world of Lagerfeld, we can only hope for a future campaign featuring her and Stewart.
See all the campaign looks, below.