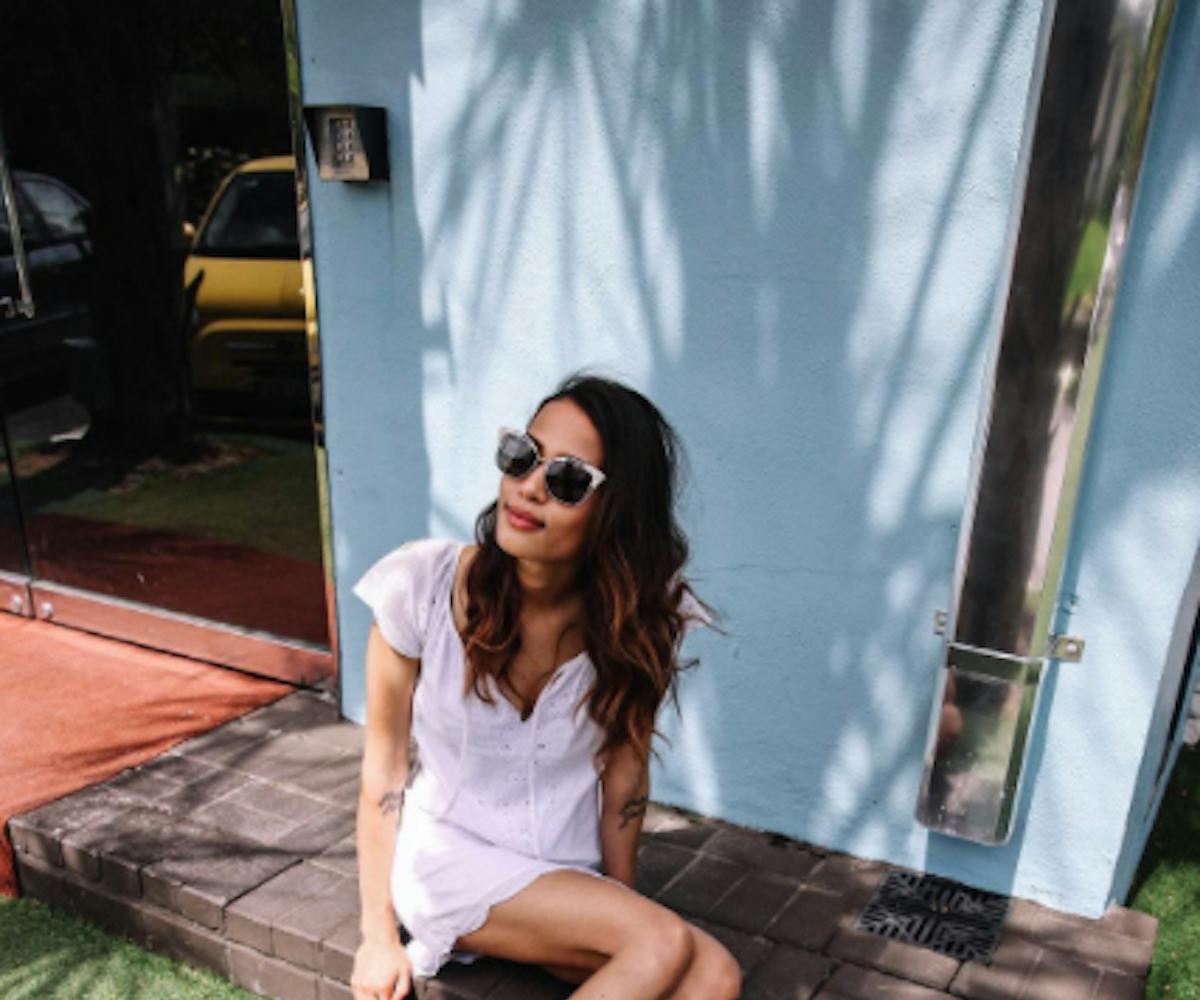 Photo via @discodaydream.
How 21 Cool Instagram Girls Rock Their Steve Maddens
When the sun comes out, so do the toes. Breathe tiny friends! Sandal season makes the livin' easy. And thanks to wardrobe fav (and staple since the '90s!) Steve Madden, walking pretty and confident has never been more comfortable. Just ask the following 21 Instagram Cool Girls we and Steve Madden partnered with. They found a pair that suits their shoe personality, which, in turn, enhanced their own personal one. Hey, if the shoe fits the personality, get it. What's yours? Walk this way, please.
Abby Matses considers her shoe personality to be "ladylike," peppering it with "blush suede for spring." Find Abby at @abbymatses.
Alyssa Lenore's shoe personality is helping her get ready for summer nights. Find Alyssa at @alyssa.lenore.
Cheralee Lyle's just so happy it's sandal weather. Find Cheralee at @cheraleelyle.
Christine Kong shoe personality is "sun's out, toes out." Find Christine at @dailykongfidence.
Dannon Heller's shoe personality is "minimal compared to my real one." Find Dannon at @dannonkcollardmua.
Lily Montasser's shoe personality keeps it simple but metallic. Find Lily at @thedemeler.
Lauren Johnson calls her shoe personality "classic and feminine with a bit of fun." Fine Lauren at @discodaydream.
Cassandra DiMicco's shoe personality is "definitely flirty." Find Cassandra at @dressedfordreams.
Emily Luciano says her shoe personality is "simple and chic." Find Emily at @emily_luciano.
Emelie Natascha's shoe personality is plain ol' happy. Find Emelie at @emitaz.
Felicia Ackerstrom calls her shoe personality "simple with a twist." Find Felicia at @fakerstrom.
Julia Dudko's shoe personality is a kiss off. Find Julia at @julesdudko.
Keri Fay says her shoe personality is "minimal with an edge." Find her at @kerifey.
Lauren Caruso found a minimal shoe to match her monochromatic vibe. Find Lauren at @laurencaruso_.
"I'm feeling pink these days," Christina Zayas says, "making my shoe personality soft and girly." Find Christina at @lecitykitty.
Jourdan Sloane's shoe personality is playful, just "don't call [it] baby." Find Jourdan at @thelimitdoesnotexistt.
Emily Roberts found major spring fever in these Steve Maddens. Find Emily at @thelipstickfever.
Amy Zhang says her shoe personality is "playful." Find Amy at @theluxilook.
Ellenor Kim found her shoe personality in all things "chic and comfy." Find Ellenor at @spreadfashion.
Tienlyn Johnson says her shoe personality is "anything that works with e-v-e-r-y-t-h-i-n-g." Find Tienlyn at @thoughtfulmisfit.
Victoria Van Ness' shoe personality is "always edgy, always feminine." Find Victoria at @victoriavanness.