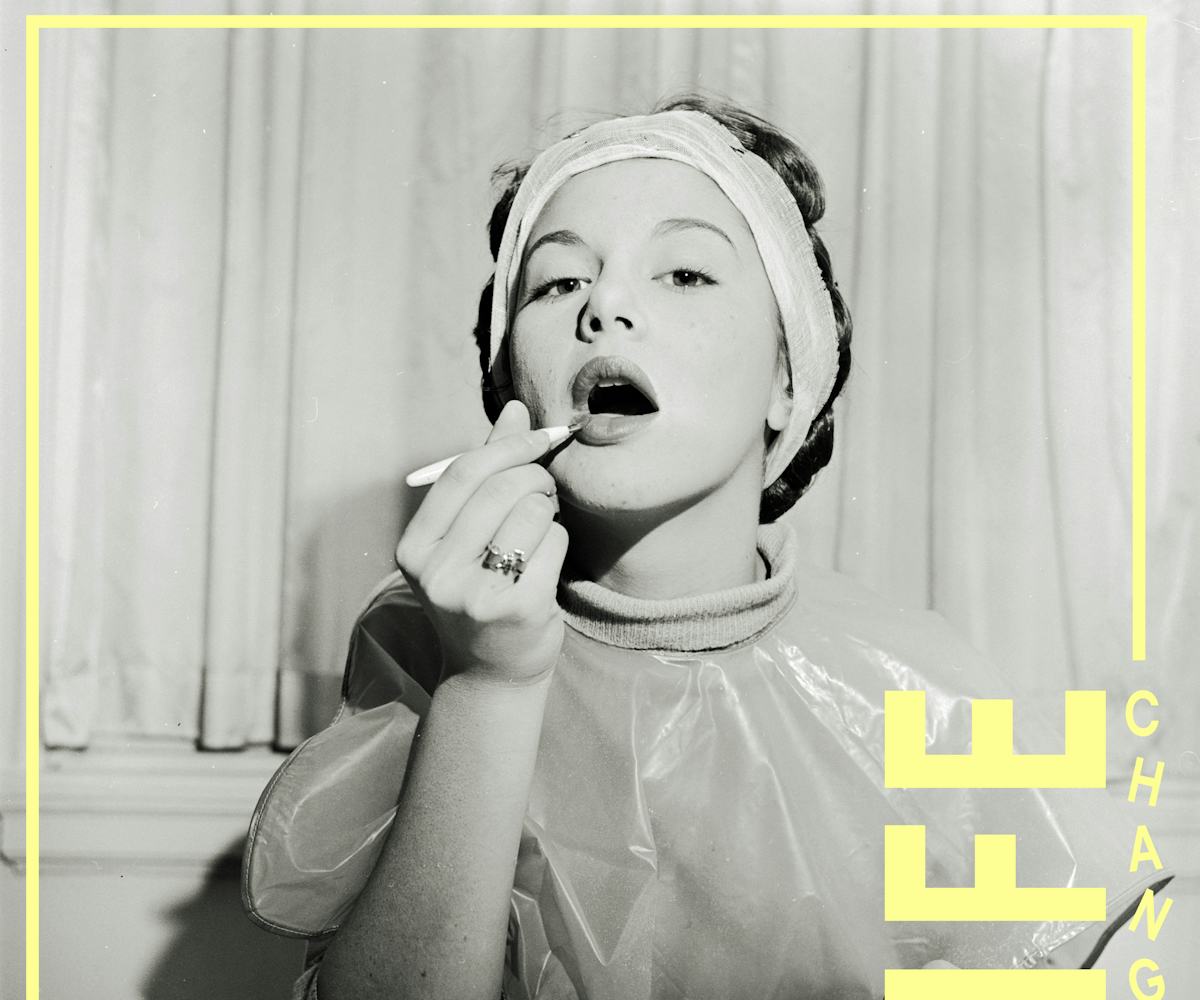 Photo via Getty Images
How Stila Liquid Lipstick Changed My Life
While some like to scoff at pop culture, we wouldn't be who we are without it. Whether it's a television show, movie, book, underground cultural phenomenon, or beauty product, there are certain events that changed the course of our lives. In our Life Changer series, we're sharing the things that helped us become who we are today, and hopefully, inspire you to try them out for yourselves.
My earliest days of experimenting with makeup involved raiding my mom's seemingly infinite collection of fluffy brushes, eyeshadow palettes, and peachy shades of blush. I'd test out different (highly questionable) looks and then wipe them off and continue making adjustments until my mom found out I had been playing with some of her nicer (read: not from a drugstore) products, and put an end to it. Let's not even mention the fact that when I watched my mom put makeup on it looked awesome, and when I put makeup on, I looked like I had smudged chocolate all over my face.
My infatuation with makeup went on a mini hiatus during grade school. In this beauty black hole, I barely brushed my hair and wore the same sweatshirt every day. But in the seventh grade, I rediscovered makeup, only this time it felt like it was meant for me and my love for exciting colors, and not for my mom and the neutral colors toward which she gravitated. (Although, I admit, now I love those shades too.) I quickly went about acquiring shimmery aquamarine eyeliner and a palette of exclusively purple-hued eyeshadows from Sephora and alternated both, depending on my mood.
Long gone are the days of looking like I smeared food all over my face instead of makeup—as a 20-something, I make frequent trips to Sephora and love getting sucked into an endless stream of makeup videos on YouTube. I like to experiment and change things up. So I wasn't actually looking when I stumbled across what was soon to become my favorite lip product ever. Without even realizing what I was clicking on, I made the best internet mistake ever, and accidently entered a blogger giveaway for what turned out to be a haul of Stila products. Among the products I received was an incredible liquid lipstick called Stay All Day. It comes in 20 different shades that are honestly all amazing, and it's only $24, which is a price worth paying for something that actually changed my life. 
As much as I love playing around with makeup, I'm no beauty expert (I recently had to ask a friend to explain primer to me), which is why when it comes to adding products to my everyday makeup collection, I always look for things that are simple, easy-to-use, and effective, and Stila's All Day formula fulfills all three of those requirements. I love that this lipstick is foolproof to apply, and it doesn't require any supplementary makeup tools, except for a base of Vaseline or Aquaphor. Although Stila's website matches each shade of the Stay All Day Lipstick to a matching lip liner color (bless you, Stila), it's definitely not required. The brush is thin enough at the top that it can slip easily into the corners of your lips and you can twist it back out as you go over their center, making it super-easy to apply the formula evenly.
The main test of long-lasting lipsticks is how they'll stand up to a meal, though. Food is something that I love just as much as lipstick, but the two things do not always go well together. Nevertheless, I hate the thought of foregoing lipstick, so that I don't get it all over my face when I eat, or—even worse—having to eat food extra carefully so as not to smudge my lipstick. But this brand does not smudge, no matter how or what I'm eating. Another great thing about this lipstick is that it dries quick enough after applying that even smudge-prone people like me won't mess it up.  (Because of how quickly it dries, I always start with the aforementioned layer of Vaseline or Aquaphor as the base.)
And, since most things I do have a fair chance of appearing on my Instagram, I love that this lipstick possesses the combined superpower of not only showing up really well in photos but also making me look like I spent hours getting ready even if I swiped it on at the last second. For this reason, my favorite shades are "Aria" (magenta plum) and "Fiery" (deep red). Both are vibrant colors with a strong, bright impact and usually spark comments and compliments from friends. And what's better than that? Literally nothing. All of which is why Stila All Day's user-friendly brush, awesome formula, and lasting impact have changed my life—and my beauty routine—for good.
Stila Stay All Day Liquid Lipstick, $24, available at Stila Cosmetics.