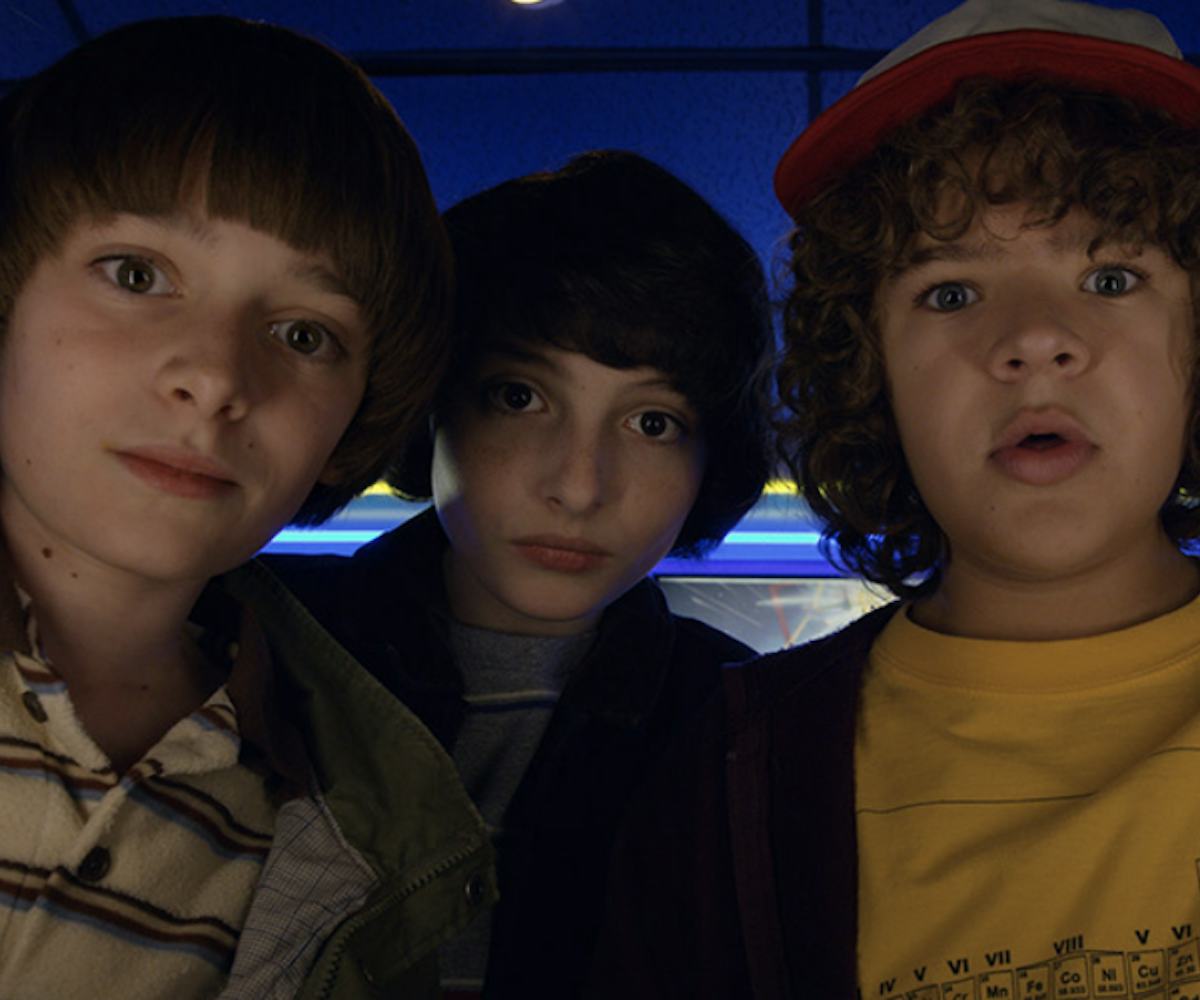 Photo Via Netflix.
People Think 'Stranger Things' Is Canceled
If you were online over the weekend, you may have seen some chatter about Stranger Things being "canceled." Naturally, this led to a brief panic amongst fans, though Refinery29 quickly cleared up the confusion.
According to the publication, all the "Stranger Things canceled" hubbub concerns the game of the same name. Back in June, a game based on the hit Netflix show was announced via TechRadar to much fanfare. Produced by Telltale Games, it was supposed to be released alongside Season 2 of the show, but was postponed for undisclosed reasons. It now appears that we won't see the game at all.
On Friday evening, Telltale Games posted on Twitter that it would be shuttering a "majority" of the studio. While, apparently, it's maintaining a small team dedicated to finishing the studio's forthcoming Walking Dead game, it will be canceling all other upcoming projects—including the Stranger Things game.
So while it's a major bummer for gamers, thankfully, Stranger Things the show is going nowhere—we'll just have to wait till next summer for Season 3.