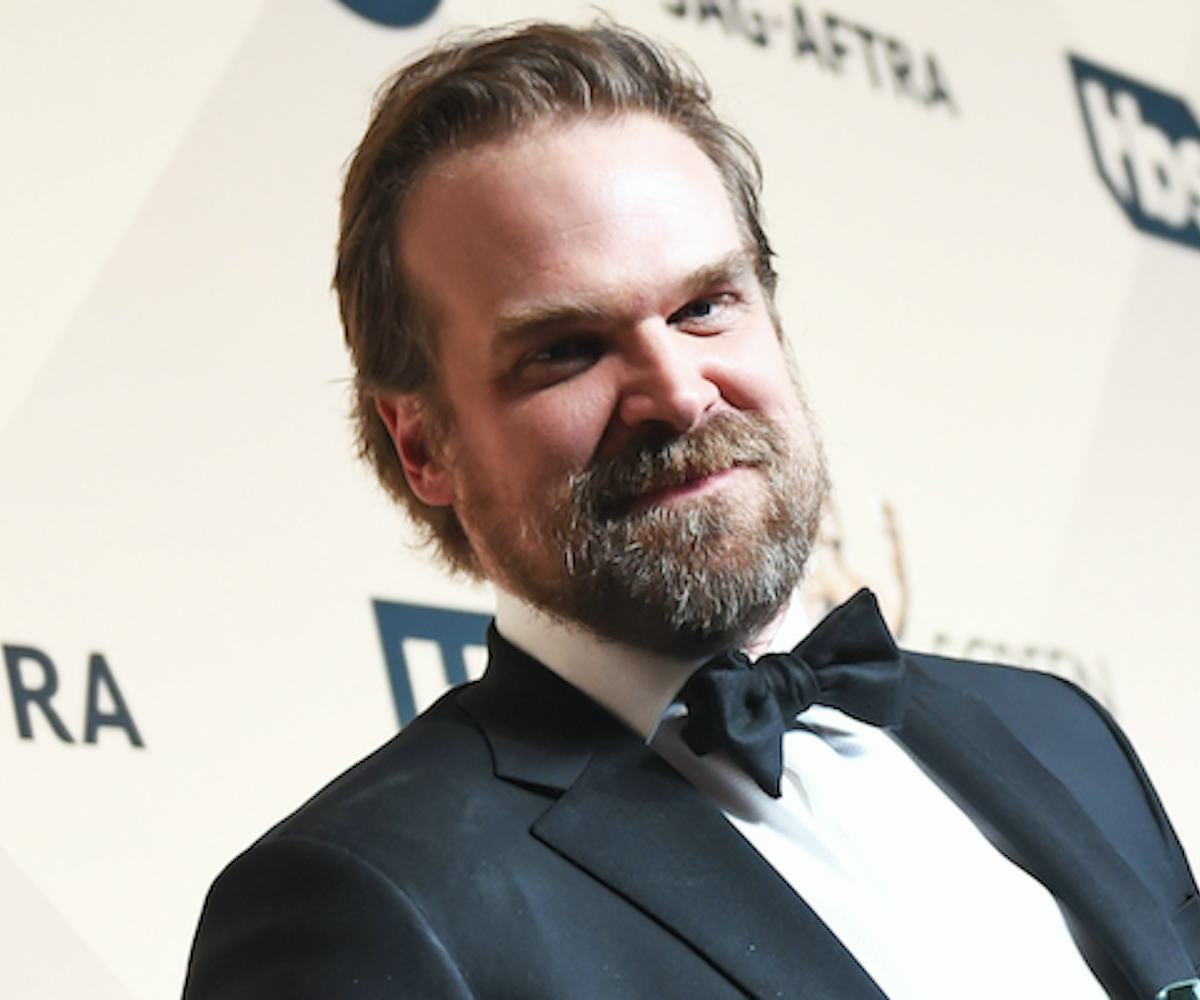 photo by Emma McIntyre / getty images
'Stranger Things' Star David Harbour Reveals He Has Bipolar Disorder
"I really had like a bit of a break where I thought I was in connection to some sort of God"
David Harbour is opening up about his journey with mental illness.
The award-winning actor, who plays police chief Jim Hopper on Netflix's Stranger Things, sat down with Marc Maron for his WTF podcast, where he revealed for the first time that he has bipolar disorder. Harbour, who also opened up about experiencing anxiety, self-hatred, and alcohol abuse during the interview, said that when he got sober in his mid-20s, he became incredibly spiritual and interested in Catholicism, and had a manic episode. 
"I really had like a bit of a break where I thought I was in connection to some sort of God that I wasn't really in connection to," he said. "And writing a lot." When asked if he had taken drugs during that time, he said he "realized that I don't really need them, that I have a capacity to see the elves in the corners of my room if I really allow myself to go there."
He also added that his parents ended up checking him in to an asylum to get help. "And I have to say one thing about the mental asylum...really, really not as fun as you think it is," he said. "You do have a romantic idea...and it just ends up being sad and smells like s***. And the other thing was boating. I recently went out on a ship in open water, and I'd read Moby Dick a million times, and it's really not sexy, it's horrible. It's very similar to the mental asylum experience."
On Twitter, Harbour encouraged those who may feel shame about their mental illness or parents who have a bipolar child to listen to his conversation with Maron.
You can listen to his interview in full, here.