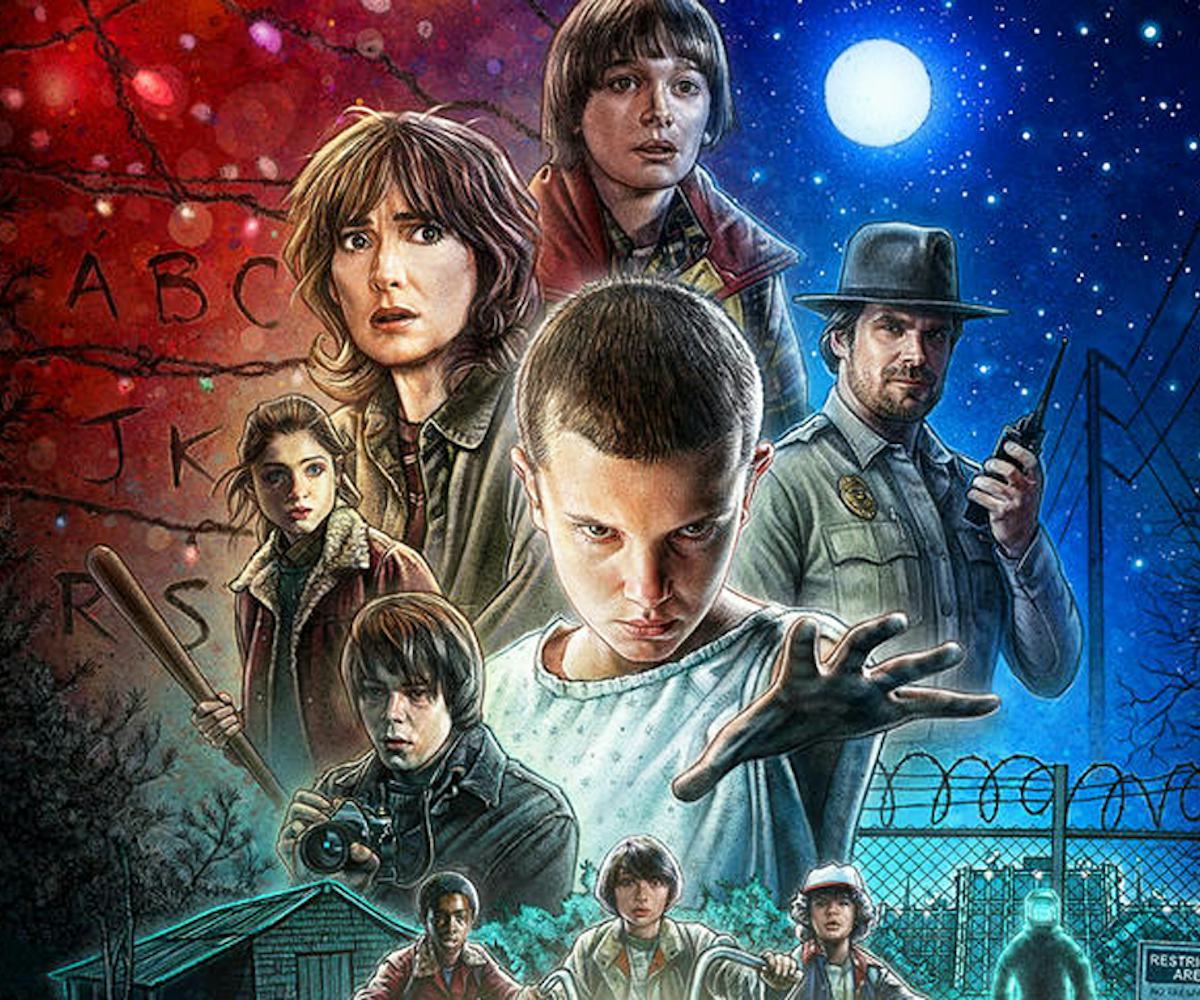 Photo courtesy of Netflix
'Stranger Things' Star Proves He's The Coolest With A Cover Of Nirvana's "Lithium"
One of the reasons Netflix's smash show Stranger Things was such a phenomenon, was its nostalgic affection for the 80s, and, in particular, the films of Steven Spielberg and the books of Stephen King. Well, it turns out one of its breakout stars has quite the affinity for a different decade. 
On Sunday, Finn Wolfhard, who played de facto leader of the group Mike Wheeler, took to Twitter to show off his impressive guitar skills with a brief cover of Nirvana's "Lithium." While the '90s grunge rockers are well before his time—Wolfhard is just 13 years old—the actor did reveal recently that his taste in music belies his age. 
"My dad and my mom used to play that kind of music in the car when I was a baby," he said of his advanced taste, which ranges from Tears for Fears to Guns N' Roses. "And then my mom introduced me to the Beatles, and I got obsessed with the Beatles, and then I just went from there. I would also search the web: You know how one video leads to another leads to another? It was kind of like that, but with songs. A Beatles song led to a Led Zeppelin song, and then a Led Zeppelin song led to the Rolling Stones."
It turns out Wolfhard isn't actually a nerd, he just plays one on TV.