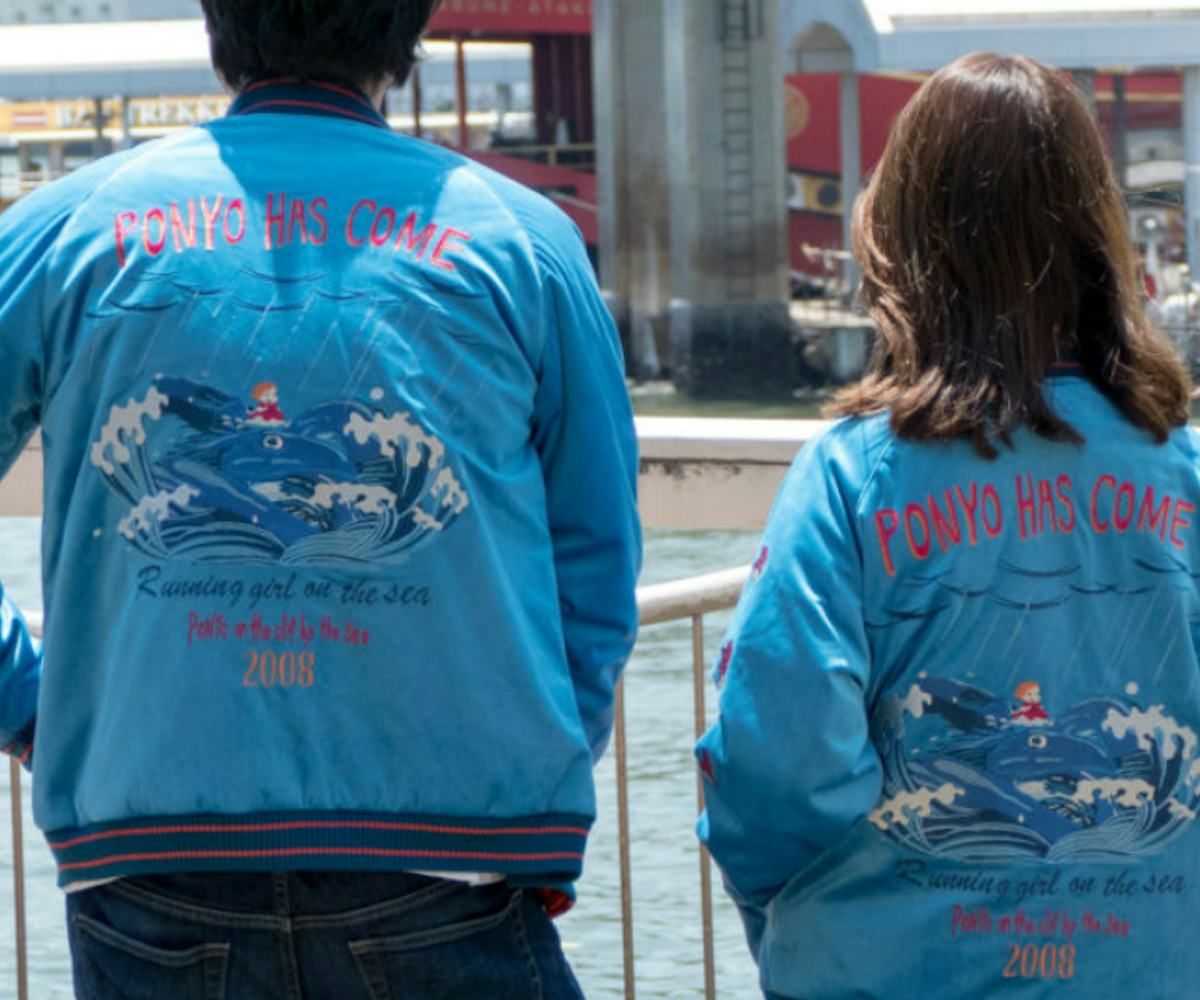 Photo via www.gbl.tokyo
Studio Ghibli Is Releasing 'Ponyo' And 'My Neighbor Totoro' Merch
For anime fans who can't bring themselves to buy merchandise from Hot Topic, Studio Ghibli is providing the perfect thing to fill in the gap in your fall wardrobe. Today, the studio's fashion brand, GBL, is releasing two bomber jackets embroidered with graphics inspired by two of its most iconic films, Ponyo and My Neighbor Totoro. Both jackets are "velveteen" material, perfect for throwing on for layering season. Unlike the brand's previous jacket releases, these will also be available in size small, just in case tinier fans don't want to rock the oversized look. 
The Totoro-inspired jacket is an easy bomber to blend into your neutral-heavy fall wardrobe, coming in a classic black with tan collar and cuffs.
The Ponyo jacket boasts a bright baby blue fabric with red stripes on the collar and cuffs. The embroidery features the original English title of the anime, Ponyo On The Cliff By The Sea. 
With Ponyo celebrating its 10th anniversary and Totoro its 30th, there's no better time to make the fandom part of your daily style. The jackets go on sale at 9pm EST and will set you back approximately $270.