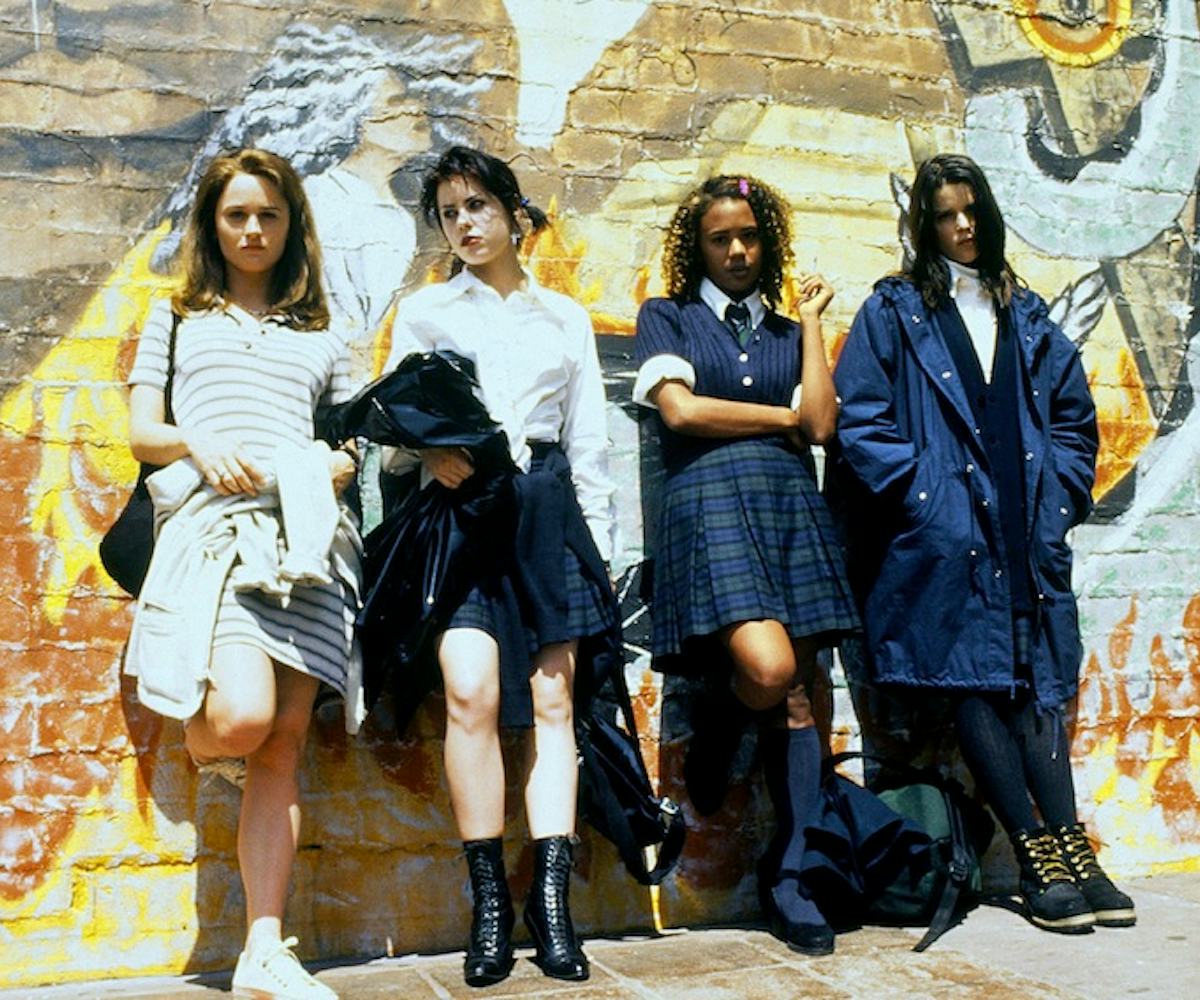 movie marathon: fall outfit inspiration
let these '90s heroines be your style spirit animals.
You don't need a trend forecaster, a magic ball, or even a runway show to tell you what you already know: the '90s are back, have been back forever, and probably aren't going anywhere anytime soon.
Not only is this reason to rejoice (and keep your plaid shirts at the front of your closet), but this also means it's the perfect opportunity to rewatch all the best '90s classics. These movies are great from an entertainment standpoint, but even radder, they're overflowing with outfit inspiration just in time for your fall uniform overhaul.
From the obvious (Clueless, The Craft) to the sartorially underrated (hello, She's All That!), we've rounded up eight awesome reasons to binge-watch '90s movies tonight. Your closet will thank you. 
Cruel Intentions: On the next formal occasion you've got slated, don a black silk dress like Sarah Michelle Gellar's character Kathryn. Bitchy attitude and boyfriend-stealing tendencies not recommended.
Empire Records: Corey (Liv Tyler) has always been our fall spirit animal, so now's the time to splurge on a cropped periwinkle sweater.
She's All That: Now that square-neck camisoles are officially back, get some inspiration from Laney (Rachael Lee Cook).
The Talented Mr. Ripley: There's a '90-degree heat wave happening on the East Coast right now, so go ahead and extend the life of your shirtdresses and full skirts like Gwyneth Paltrow's character Marge Sherwood. Who says preppy has to be lame?
Dazed and Confused: Between those epic '70s-inspired printed button-ups to Milla Jovavich's flowy maxidresses to the seniors' "Roast like piggies" ensemble, this flick is jam-packed with ideas...no matter what look you're going for this fall.
Pulp Fiction: If Mia Wallace is cool enough to inspire her own Urban Decay makeup line, then her closet full of white button-ups and tight black tees should be more than enough to inspire your badass fall uniform.
The Craft: not only does this '90s cult classic become cooler with each viewing, it comes stocked with '90s grunge staples like plaid skirts, combat boots, and deep purple lipstick. Need we way more?
Clueless: Obvious choice, we know. But there's a reason the movie has stood the test of time (and even an Iggy Azalea remake) and a lot can be owed to the fashion. From the checkered skirt suits to the slinky '90s minidresses ("You don't understand...this is an Alaia!") we'll love Cher, Dionne, and their wardrobes forever.