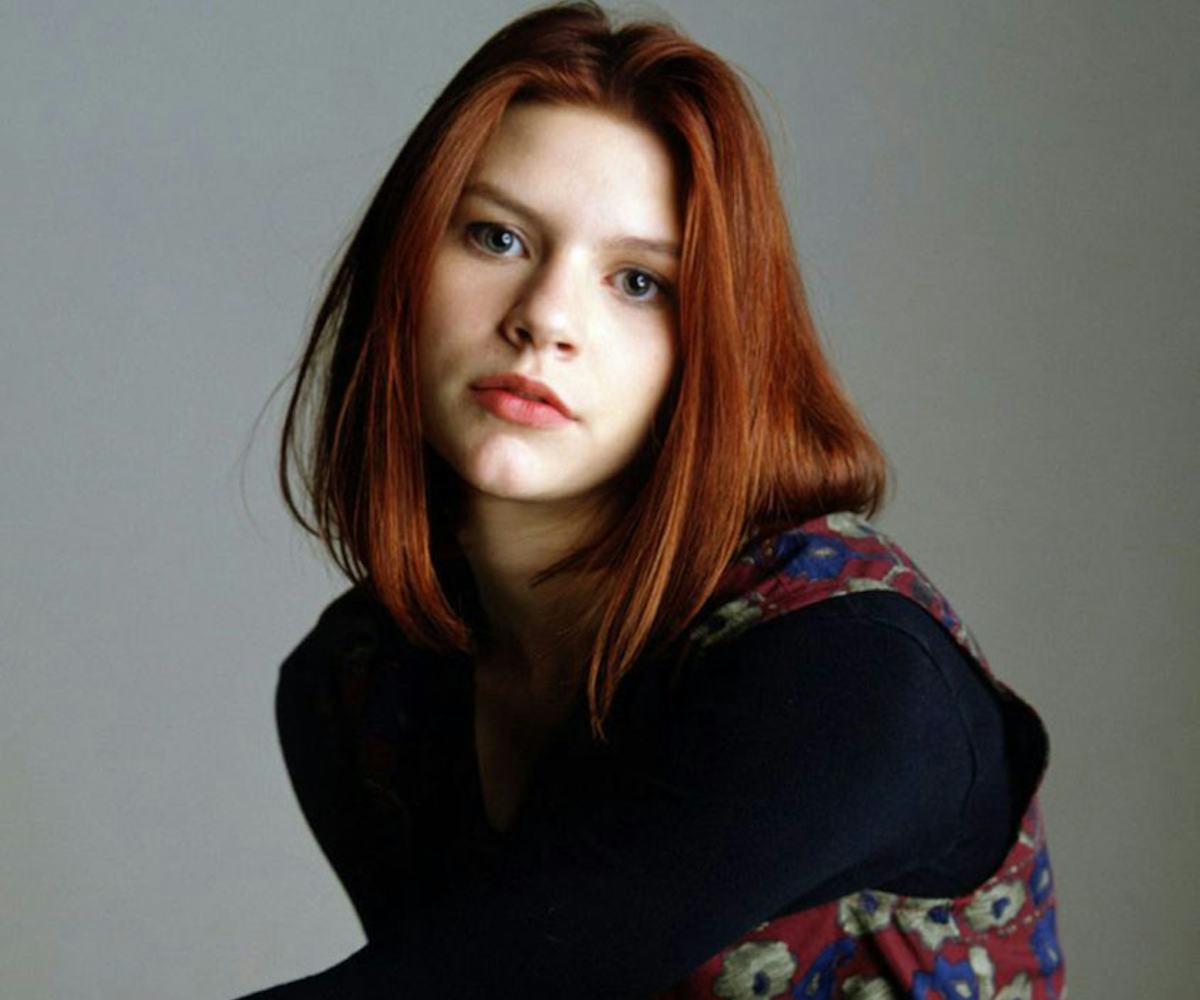 Photo via ABC productions
style inspiration from '90s tv characters
please say you kept your scrunchie
Remember landlines and dial-up? Welcome back to the '90s: A pre-digital area in which you never had to worry about sending a witty text message and when everything just felt more authentic.
Because we weren't yet slaves to our technology, there's a level of human connectedness that's intrinsic to the beloved decade. And who better to embody that realness than iconic '90s TV characters? Ahead, our favorite '90s girls and how to get their look, right now. So turn back the clock and pretend you're Felicity Porter going to college in NYC, or Lindsay Weir trying to find her place in high school, or Angela Chase staring into Jordan Catalano's dreamy eyes.
Lindsay Weir, Freaks and GeeksLindsay Weir always claimed to be a wallflower, but that didn't stop us from noticing her style. Her signature military jacket and occasional antics with the "freaks" basically made her a low-key badass.
Photo via NBC Universal
Brandy Melville, Sammy Top, $19, available at brandymelvilleusa.com.
Levi's, 515 TM Boot Cut Jeans, $37, available at us.levi.com
Community, Bellum Jacket, $145, available at aritzia.com
Felicity Porter, FelicityFelicity Porter: queen of sweaters, sneakers and frizzy curls. She left her home in California to attend school in New York and this bookworm manages to perfectly both blend in and stand out on the streets of Manhattan.
American Apparel, Unisex Sheer Jersey Short Sleeve Summer T-Shirt, $22, available at americanapparel.net
BLQ Basiq, Tastemaker Wool Coat- Black , $168, available at nastygal.com
Converse, Chuck Taylor Classic Colors Low Top, $50, available at converse.com
Herschel Supply, Post Backpack Mid-Volume Black, $60, available at shop.herschelsupply.com
Kelly Kapowski, Saved by the BellAll-star athlete Kelly Kapowski may be running from cheerleading practice to a volleyball game, but when not in uniform she always looks amazing. Jeans and a crop top are our go-to pieces for looking #flawless like Kelly.
Forever 21, Knotted Floral Print Halter Crop Top, $10, available at forever21.com
Levi's, 512 Perfectly Slimming Straight-Leg Jeans, Western Light Wash, $54, available at macys.com
Topanga Lawrence, Boy Meets WorldTopanga Lawrence. Are she and Cory dating? Are they just friends? Do we really care? Honestly, we'd rather talk about where she got her boots from.
Modcloth, Breezy Basics Top in Red Stripes, $25, available at modcloth.com
Frye, Phillip Harness Boots, $300, available at zappos.com
American Apparel, Cotton Scrunchie, $6, available at americanapparel.net
Joey Potter, Dawson's CreekJoey Potter often emulates the classic girl next door. Throughout the show she discovers her passions for English literature and art, as we can see by her awesome paint-covered overalls, and always manages to look cute while doing it, no matter how hard she tries not to.
Photo via WB Television Network
American Apparel, Unisez Flex Fleece Crewneck Pullover Drop Shoulder Sweatshirt, $45, available at americanapparel.net
Rialto Jean Project, Boyfriend, $245, available at rialtojeanproject.com
Urban Outfitters, Classic Bandana, $6, available at urbanoutfitters.com
Meghan Rotundi, FelicityMeghan Rotundi is a self-proclaimed Wiccan who is constantly testing out spells on Felicity and her friends, but what really got us hooked on her character was her daring wardrobe. C'mon, when was the last time a zebra bra looked THAT good?!
Boohoo, Helena Mesh Long Sleeve Body, $20, available at boohoo.com
Bare Necessities, Coobie: Animal Print Bralette, $20, available at barenecessities.com
Forever 21, Cross Charm Choker, $4, available at forever21.com
Angela Chase, My So-Called LifeAngela Chase is caught in between her past life and her new friends, but who isn't in high school? We love her loose flannels and agree that if we were going on a date with Jordan Catalano, we'd keep it simple and laid-back.
ASOS, Blend Mixed Checked Shirt, $38, available at asos.com
Knomadik, Loose Tank Dress, $80 available at NYLONshop
H&M, Jersey Leggings, $10 available at hm.com