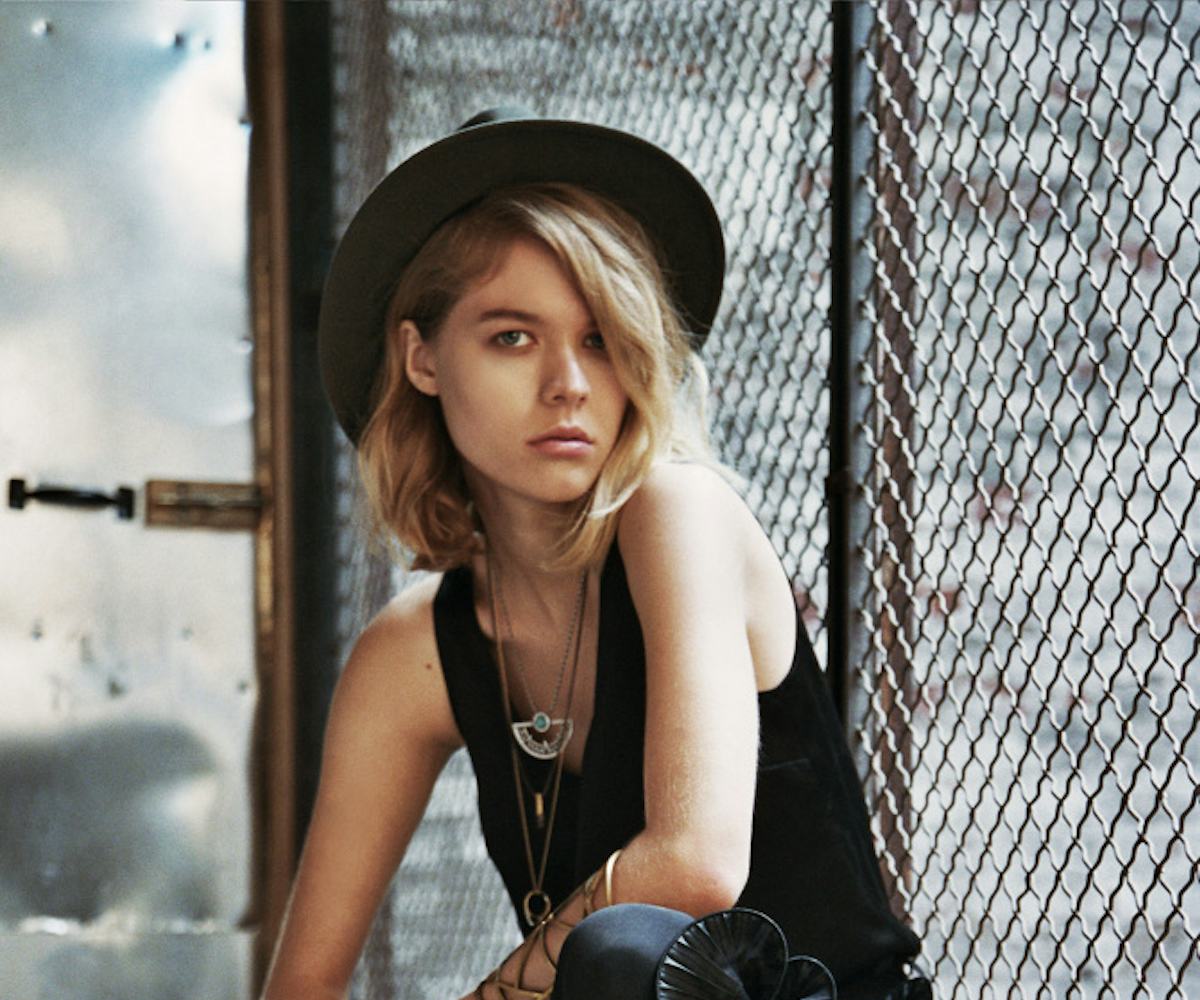 photo by silja magg
#nylongirlproblems: finding the perfect subtle jewelry
sometimes less is actually more.
Got fashion questions? We've got answers. Welcome to #nylongirlproblems, where every week our Market DirectorRachael Wang answers your most pressing style quandaries. Need help? Tweet us your issues using the hashtag #nylongirlproblems, then check back to see what she says. Yes, it's that easy. You're so welcome.
The Question:
I want to wear lots of small jewelry thing spring--any tips for how to pull it off? 
The Answer:
If you wear loud clothing, it's nice to keep your accessorizing minimal. Or if you're into rocking normcore, chances are you're into classic, never-take-it-off jewelry. I love pieces that feel like simple hand-me-downs from your mom's jewelry box.
Wear a tiny chain choker or mix up a few different length charm necklaces. Pile on skinny layering and first knuckle rings or rock a classic signet ring. Anklets are cool when the weather warms up a bit. I wear them on both ankles. Teeny-tiny hoop earrings are great for a good minimalist nineties throwback, or make an anti-statement jewelry statement with an interestingly placed new piercing. Septum? Conch? Rook, anyone? I'm addicted to
J Colby Smith's pretty and delicate custom body jewelry
.
Whatever you choose, find your pieces and forget you're wearing them. Check out the slideshow for my favorites.
Mociun Truquoise and Diamond Ring -- $734
Lana Petite Signet Ring -- $498
Catbird Classic Hammered Ring in Rose Gold -- $64
Loren Stewart Mini ID Ring -- $250
Tom Binns Gold Plated Safety Pin Necklace -- $250
In God We Trust BFF Necklace -- $200
Lord & Taylor Sterling Silver Chain Necklace -- $20
Lucifer Vir Honestus Rose Gold Chain Necklace -- $4,050
Jennifer Zeuner Anklet -- $132
Claire's Mixed-Metal Mini Hoop Earrings -- $10.50