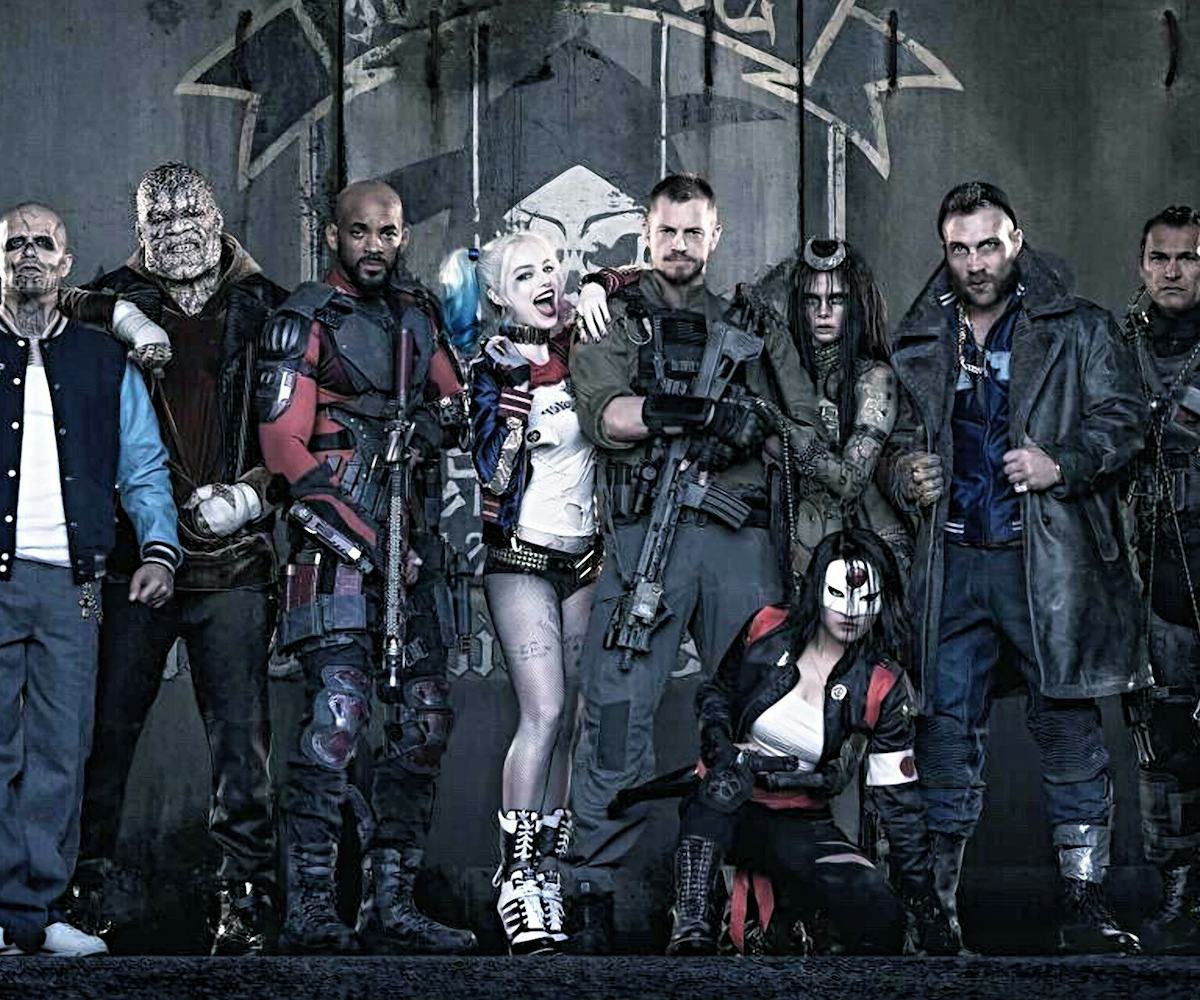 photo courtesy of warner bros.
$1'suicide squad' cast gets some fresh new ink together
If you've been feeling like the word "squad" is starting to seem a bit tired out, especially after the nine billionth time someone used it to describe Taylor Swift's posse, you may like the Suicide Squad cast's reinterpretation of the word. The actors in the upcoming film recently spent their latest bonding session with a tattoo gun and some matching new ink, spelling out the word "skwad."
Some members of the cast got together to create what they called "Harley's Tattoo Parlour," referring to the character Harley Quinn, played by Margot Robbie. Joel Kinnaman uploaded a photo to Instagram of Will Smith etching the word "skwad" into his arm, while producer Andy Horowitz uploaded a photo of Robbie holding the tattoo fun in full Harley Quinn garb. Jai Courtney took to Instagram to also upload his own "skwad" tattoo.
These steady photo teases from the cast and crew are definitely getting us excited for the film, and giving us some newly found "skwad" goals.