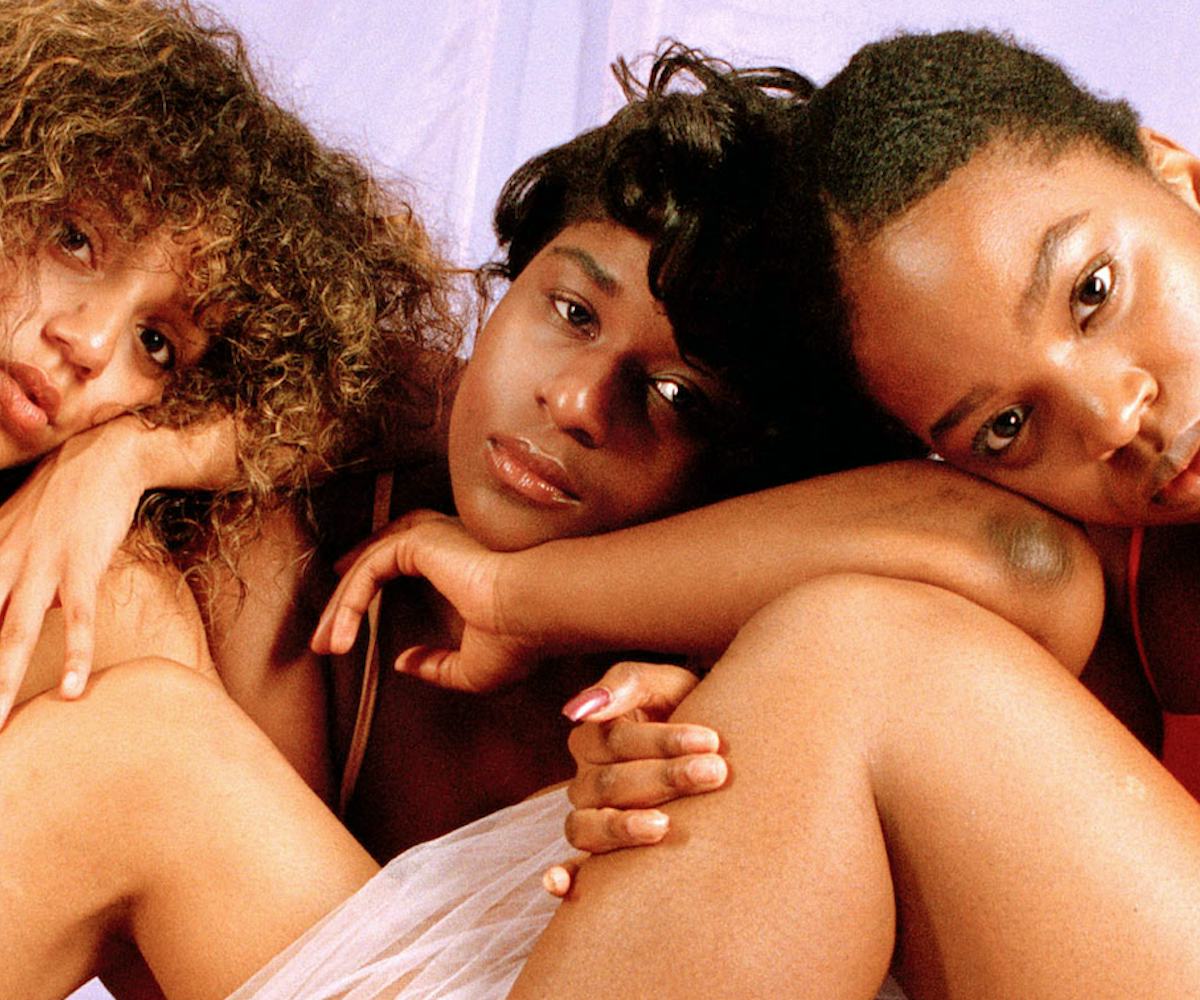 Photo courtesy of Sukeban Magazine, "A Morena's Story" by Francena Ottley
Meet Sukeban Magazine, A Platform For And By Women Of Color
Talking with the two founders, Erika Bowes and Yuki Haze
When Yuki Haze and Erika Bowes first met in 2016, they realized they had a lot in common. They were both young artists, both living in London, both of mixed Japanese ancestry. They were also both deeply dissatisfied with the creative industry. "When we first got to know each other, I think we were very open about the things going on in our lives, and that was one of the topics that we really felt we had similar opinions on," Bowes recalls.
Not only were the creative and fashion industries almost impenetrable without any type of connections, there was also a lack of inclusivity for people of color. When they did see any type of diversity, it was mostly mere tokenism—a way for brands to maximize their profit. "There are a lot of limitations to the industry," says Haze. "It can be very daunting for an up-and-coming creative—especially people of color, or younger people, or maybe people who don't have access to any kind of industry-related links." 
After discussing their frustrations, they reached a plan of action. The idea created was Sukeban Magazine, an online platform that spotlights the work of women of color, featuring everything from fashion and beauty editorials to photography, written pieces, and illustrations. Haze and Bowes wanted Sukeban to be a way to give a voice to young WOC creatives who might not have had the opportunity to have their work showcased. "It was important for us to reach truly young and up-and-coming people, and make them feel like there was a space that they could find inspiration on and put their work on," says Haze. 
The concept for Sukeban is simple: artists of color submit their work, Bowes and Haze post what they see fit to the website, where it can be seen by the site's numerous visitors or their 28,000 Instagram followers (they also publish their own work, as well). Naturally, they often feature essays or art based around race or identity, such as artist Rose Yasukochi's cartoons on her struggles with her multiracial identity, or Francena Ottley's empowering photography on being a morena in the Latin community. But Sukeban is also a space for art that is genuine and excellent without a larger overarching statement, such as a fashion editorial shoot with R&B singer Gigi Atlantis.
Photo courtesy of Sukeban Magazine, art by Rosie Yasukochi
Sukeban, a Japanese word for "delinquent girl," described the schoolgirl gangs that engaged in petty crime throughout the '80s. "We just loved the attitude of the women, just the style, everything about it. It kind of grew from there," says Bowes. "That was the main inspiration, but it fit really well with what message we were trying to put out." As a publication where the primary purpose is to feature women of color, Sukeban is inherently feminist and intersectional. But, Haze and Bowes wanted it to be a feminist publication without all of the typical branding: no hot pink, no "girl power" in bold font. For them, the focus is the work. "We wanted to touch upon race, we wanted to touch upon fetishization, discrimination in the industry," says Haze. "That's why the aesthetic in terms of the website is quite open, it's mainly to serve the energy that goes on it."
Right now, the site has a series called Girls by Girls, which focuses on portrait photography of women, shot by other women. Haze and Bowes were inspired by a similar editorial concept, and they thought it would be a perfect addition to Sukeban. The pieces are shot and submitted without Haze and Bowes's guidance. "I feel like the connection is always better with the photographs if the people already know each other, or they already have something in mind, instead of us finding somebody and saying, 'Oh shoot, this random girl,'" says Bowes. They both admire the efforts that people put in, especially since the work submitted is usually such high quality. 
"People are really on it when it comes to submissions, they will send us an entire concept that they have done themselves," says Haze. "It's so much more organic if there isn't that much of us involved."
After having to take a short break last December due to technical difficulties, Sukeban came back in the new year, and it's clearly stronger than ever. "I think, right now, it's on the track that we've always wanted to be on, in terms of the content and the response and submissions that we're getting," says Bowes. For now, they want to keep going, publishing exceptional content from women of color—which is what makes Sukeban so revolutionary in the first place. 
"When people send work that's so good, I'm just honored that they've chosen Sukeban as a platform," says Haze.