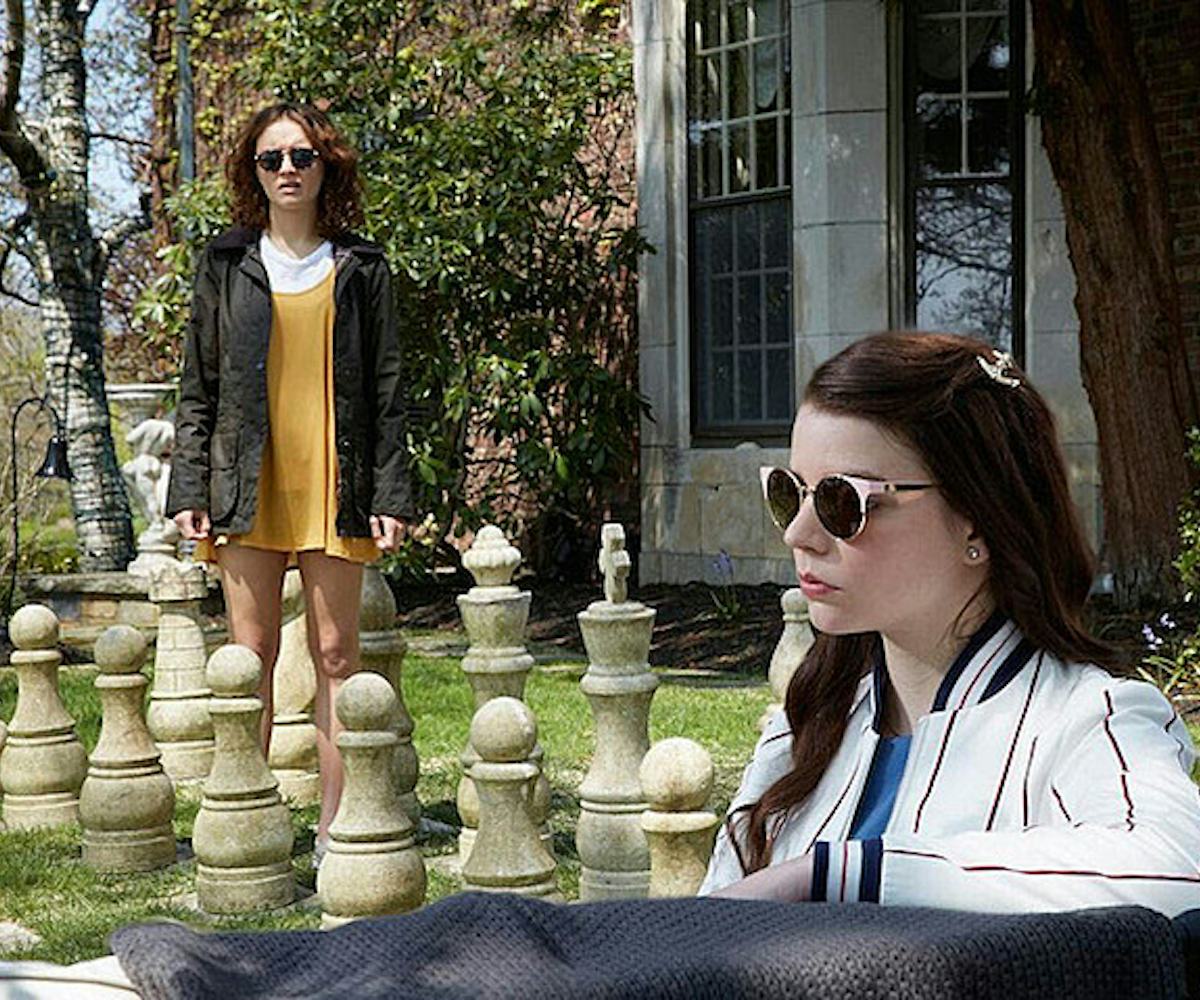 Photo courtesy of Sundance Film Festival
Sundance: Why 2017 Will Be A Great Year For Movies
The many high points from this year's snowy festival
Attending the Sundance Film Festival is an overwhelming experience. The 10-day festival's reputation as ground zero of American independent cinema means that its program is consistently dotted with intriguing and adventurous movies, and the 2017 edition was no exception. Arriving to Park City, Utah, I was hoping to catch at least 14 of the movies being screened, but with treacherous snow conditions that caused some organizers to dub the festival "Snowdance," scheduling conflicts, press obligations, and of course, an endless array of parties, watching them all would be nearly impossible. Although I missed some of the festival's most acclaimed titles—missing the premiere of Luca Guadagnino's lauded Call Me by Your Name is something I might never live down—I managed to catch some extraordinary titles from a diverse range of filmmakers that should find some very receptive audiences in the coming year.
One of those movies is Brigsby Bear, a truly original and remarkably touching comedy that had me laughing and crying, often at the same time. Co-written by and starring SNL's resident weirdo Kyle Mooney, the plot revolves around a man-child who tries to adapt his favorite children's show into a movie. I've been telling everyone I know to see this movie once it hits theaters (Sony Pictures Classics bought it for a cool $5 million), and leaving it there. Saying anything more about the plot would rob people of the exhilaration I felt when the protagonist's very strange circumstance reveals itself. But what could have played out as an Adam Sandler-style comedy about an immature fuck-up with a heart of gold, instead turns out to be an endearing love letter to the power of storytelling and the salvation found in making things. At a post-screening Q&A, a woman in the audience broke down into tears as she told the cast and filmmakers how much Brigsby Bear meant to her. Go see it.    
If Brigsby Bear was a movie I watched without expectations, then Landline was the opposite. Brought to you by the creative team behind the wonderful Obvious Child, the 2014 comedy that delighted Sundance audiences and launched Jenny Slate's movie career, Landline drops us into the lives of a dysfunctional-but-loving Upper West Side family circa 1995, when people still used floppy discs and went to Blockbuster. We meet the family just as a series of infidelities threatens to destroy them from within. Slate, who is clearly a muse to director Gillian Robespierre and her co-writer Elisabeth Holm, picks up where she left off in Obvious Child, once again showing her impressive range as both a comedic and dramatic actress. No one breaks into spontaneous laughter quite like her. But it's Abby Quinn, playing Slate's teenage sister, who gives the movie its beating heart. Her nuanced and mature performance, which involves her trying to score heroin while dressed as a California raisin, announces her as an actress to watch. Jay Duplass, Edie Falco, John Turturro, and Finn Wittrock round out a stellar cast.
Going into Sundance, my most anticipated movie had to be Ingrid Goes West, if only because Aubrey Plaza as an obsessed fan stalking an Instagram star felt like the movie we deserve. And in many ways it is. First-time director Matt Spicer, with the help of Elizabeth Olsen playing  the IG-famous Taylor Sloane, deftly satirizes our "like"-obsessed culture, and how we filter idealized versions of our lives on social media. Plaza gives a career-best performance that is funny and frightening and heartbreaking all at once, and Straight Outta Compton star O'Shea Jackson Jr., as Ingrid's landlord and love interest oozes movie star charisma. When I spoke to Plaza and Olsen earlier last week, that assured me the movie wasn't a cautionary tale, and how it conflates Ingrid's Instagram obsession with genuine mental illness is a bit iffy, but watching Plaza scroll through and double-tap an endless stream of brunch and sunset pics, it was hard not to feel a little queasy.
Another movie that made me feel queasy for very different reasons was the slick and surprising psychological thriller Thoroughbred. Sundance has always been great at introducing America to its future movie stars, and in 2015 both Anya Taylor-Joy, star of The Witch, and Olivia Cooke, star of Me and Earl and the Dying Girl, broke out as actresses destined for big things. In Thoroughbred, that potential is realized. Cory Finley's directorial debut is so precise and yet totally unpredictable as it follows two estranged friends who reconnect amidst the stately mansions and manicured lawns of Connecticut high society, only to plot to out murder while sizing each other up. Cooke gives a startling and spiky performance as a teenager who can't emotionally connect to another human, and Taylor-Joy is brutally effective at concealing what really lurks beneath her preppy surface. Thoroughbred is dedicated to Anton Yelchin and features one of his last—and finest—performances.  
Another film dedicated to Yelchin's memory was Drake Doremus' Newness, a late addition to the festival that Doremus and his cast and crew made under a veil of secrecy in just three months. Yelchin was the star of Doremus' breakout movie Like Crazy, which won the festival's Grand Jury Prize in 2011 and introduced audiences to Doremus' intimate, cinema vérité style of moviemaking. If Like Crazy was Drake Doremus' long distance relationship movie, then Newness is his take on highwire act that is the open relationship. Nicholas Hoult and the Spanish actress Laia Costa (a major revelation) play Martin and Gabi, a couple who meet on a dating app called Winx, and who, despite a powerful connection, struggle to remain faithful in a world where another potential hookup is a swipe away. Doremus is famous for preferring improvisation over written dialogue, but he needs to have the right actors to execute it. In Hoult (who Doremus worked with on Equals) and Costa, he found them. When Martin and Gabi erupt into explosive fights, it feels like we have no business watching these two people torture each other. The movie, while not perfect, feels like a return to form for Doremus, after his uneven sci-fi romance Equals.
On Saturday night, the festival handed out its awards, with Netflix's twisted revenge fantasy I Don't Feel at Home in This World Anymore winning the Grand Jury Prize. The real surprise came when the prison drama Crown Heights won the Audience Award, which—you might have guessed—is the best film as voted on by the moviegoers. While Crown Heights tells the very important and very true story of Colin Warner's 20-year incarceration for a crime he didn't commit, the movie, thanks to its 90-minute runtime, doesn't quite resonate in the way a story of this magnitude needs to. Lakeith Stanfield is devastating as Warner, but the story might have been better served as a limited series in order to plumb the depths of Warners' desperation and the painstaking crusade of those who tried to free him.
A surprise winner on Saturday night was the filmmaker Eliza Hittman, who won the U.S. Dramatic Directing Award for her film Beach Rats, joining Ava Duvernay and Jill Soloway as women who've won the award recently. When I spoke to Hittman last week, her movie was still looking for a distributor, and despite early praise (the movie is fantastic), Hittman didn't seem too confident that it would get bought, at least not during the festival. Yesterday, the movie was bought by Neon, the new distributor that also bought Ingrid Goes West and Roxanne Roxanne, the winning biopic of Queens rapper Roxanne Shanté. But while those movies have moments of levity, Beach Rats is a relentlessly bleak portrait of Frankie, a hard-edged Brooklyn teenager who spends his days getting high with his boys, and his nights meeting older men on Brookyln's deserted beaches for sex. As Frankie, British actor Harris Dickinson is one of the finds of the festival, with Hittman casting him in the crucial role without having met him in person. The movie, which is gritty and gorgeous to look at, might shock those who know Brooklyn only as the brand it's recently become. It offers no easy answers and yet is completely accessible. It is why, since its founding in 1978, Sundance is still the most exciting film festival around.