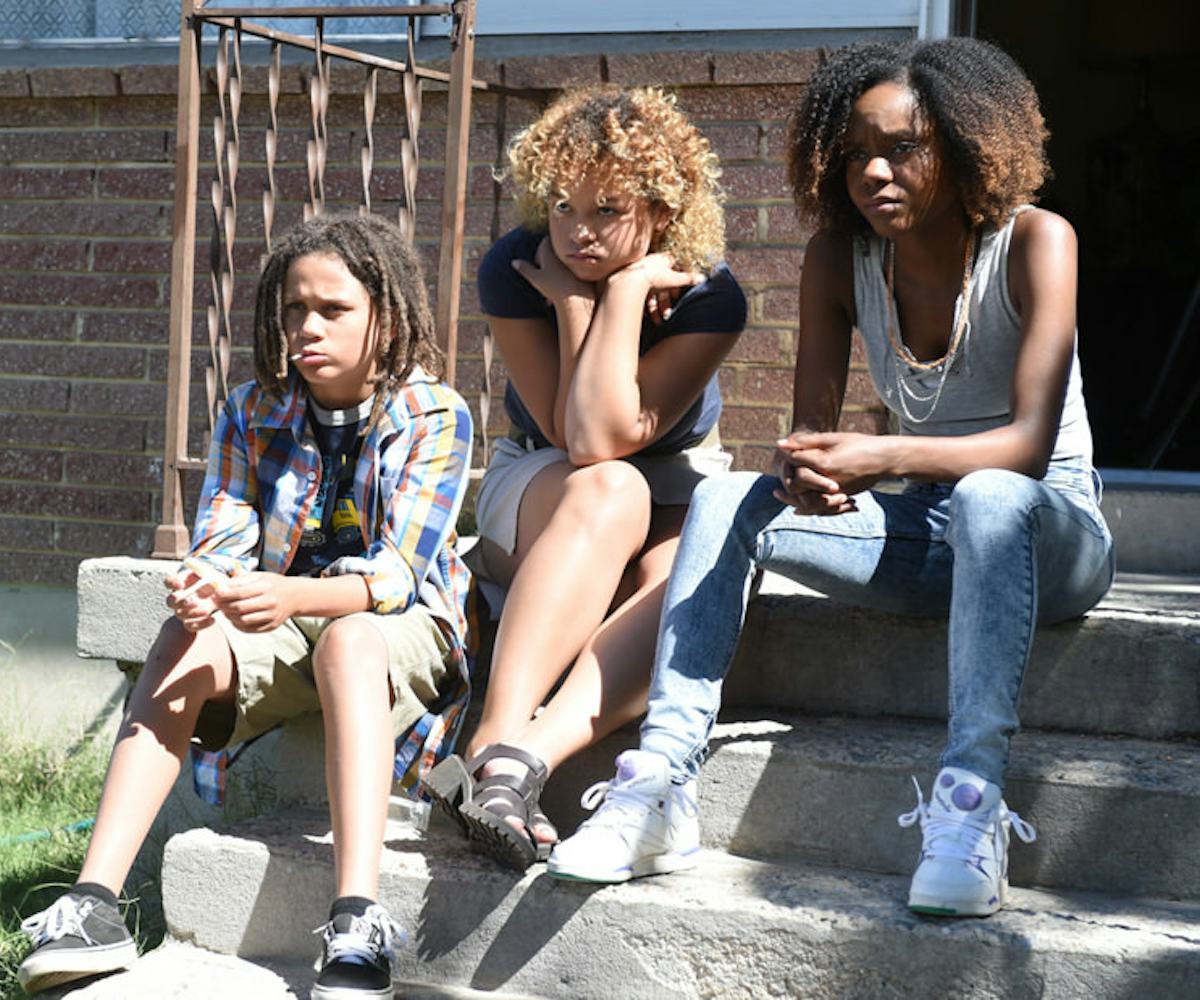 Photo via Sundance // Deidra and Laney Rob a Train
10 Must-See Sundance Films Coming Soon To Netflix
Netflix is making its case as the new frontier of film and its experience at this year's Sundance festival is just further proof. The company outbid traditional theatrical distrubutors—as well as Amazon—and swept up nearly half of the total film sales. Amazon may have beat them out by becoming the first screening service to receive a Best Picture Oscar nomination (Manchester by the Sea), but that only seems to have lit a flame under the Netflix execs.
Prior to Sundance's start, Netflix had its eyes on genre-spanning indie films and purchased comedy-crime-thriller I Don't Feel At Home In This World Anymore and sci-fi film The Discovery long before the festival even began. Netflix then added surefire hits like The Incredible Jessica James, starring Daily Show senior correspondent Jessica Williams, and pop culture-meets-politics documentary Nobody Speak, amongst others. 
Long gone are the days of actually having to put on pants and going to a theater to watch the hot new movie. Here are 10 Netflix-approved, highly acclaimed films you'll soon be able to watch from the comfort of your bed. Sundance and chill, anyone?
The Incredible Jessica James (later in 2017)
Jessica Williams proved long ago from behind The Daily Show desk that she was a force to be reckoned with. In this film, she plays Jessica James, a playwright in Brooklyn, New York, who finds love with Boone (Chris O'Dowd) as they both navigate prior breakups. 
Casting JonBenét (April 2017)
Filmmaker Kitty Green explores the unsolved case of JonBenét Ramsey's 1996 murder by blending the lens of fiction and non-fiction. Green turns her camera on the casting call for girls to play the young pageant queen, in an attempt to dissect Ramsey's legacy and examine public opinion through their performances and reactions. How meta.
Burning Sands (March 10)
Filmmaker Gerard McMurray navigates the controversial territory of fraternity hazing in Burning Sands. Zurich (Trevor Jackson) struggles through the violent Hell Week all in order to gain admission into a prestigious black fraternity. The terrible hazing experience pushes his limits of self-worth, and its effects seep outside the realm of the frat house rush, causing his life to spiral out of control. 
Deidra and Laney Rob a Train (March 17)
When their mother goes to jail after an episode at her retail job, Deidra Tanner (Ashleigh Murray) is forced to take care of her tough younger sister Laney (Rachel Crow) and brother Jet. Deidra soon turns from selling test answers to robbing trains with her sister in order to make ends meet.
The Discovery (March 31)
In The Discovery, Doctor Thomas Harber (Robert Redford) proves the existence of an afterlife. But, it's not quite what he expected. His estranged son Will (Jason Segel) re-enters his life in New England, only to fall in love with Isla (Rooney Mara), whose own reasoning for returning to the area is riddled with mystery.
Berlin Syndrome (in theaters Summer 2017, on Netflix later in 2017)
When Clare (Teresa Palmer), an Australian tourist, strikes up an erotic romance with Andi (Max Riemelt), a local school teacher, while on vacation in Berlin, the ties turn out to be anything but fleeting. Horrifyingly, Andi takes Clare captive, and Clare finds herself struggling to reason with her captor and make an attempt at escape.
To The Bone (later in 2017)
Lily Collins plays Ellen, a girl with anorexia who has struggled to recover throughout her teenage years. At the age of 20, her parents agree to send her to a not-so-conventional group home to help her finally face her demons. 
Mudbound (release date TBA)
Jamie McAllan (Garrett Hedlund) and Ronsel Jackson (Jason Mitchell) return from WWII to their families in Memphis, Tennessee, to adjust to post-war life on the farm. The two challenge existing racial tensions, and their loved ones, with their newfound friendship.
Nobody Speak (release date TBA)
Filmmaker Brian Knappenberger investigates the freedom of the online press in Nobody Speak: Hulk Hogan, Gawker, and Trials of a Free Press. The film follows the downfall of the infamous media site via the high-stakes legal battle surrounding the release of Hulk Hogan's sex tape. 
Fun Mom Dinner (release date TBA following theatrical release)
Four moms with nothing in common other than their preschoolers are bonded by a dinner, drugs, and soooo much chardonnay. Dick jokes and wild hijinks echo Amy Poehler's claim in Mean Girls—they're not like other moms. They're cool moms.