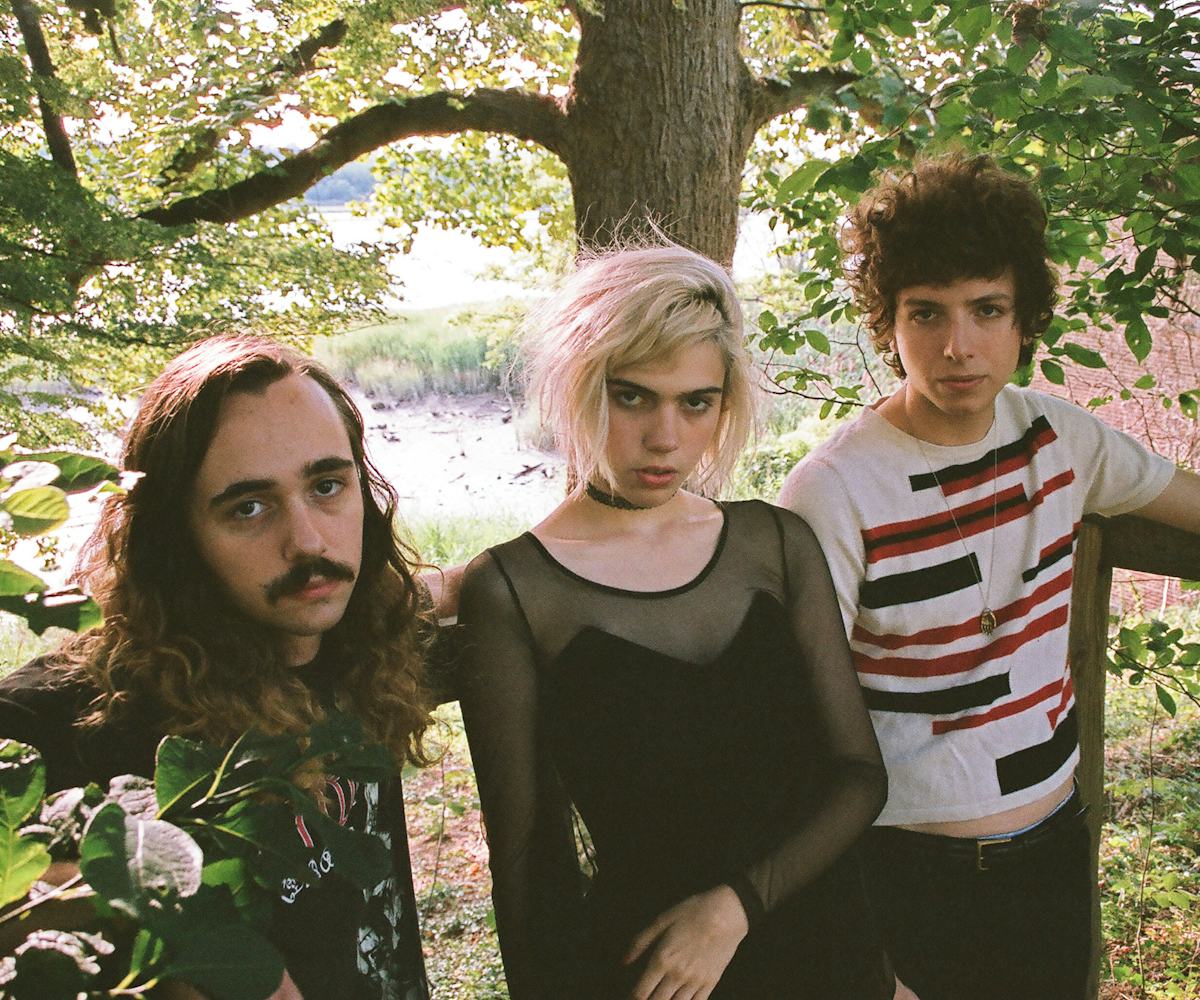 Photo by Crista Simiriglia
Brooklyn Trio Sunflower Bean Have Finally Released Their First Album
Over the last couple of years, Brooklyn trio Sunflower Bean have gone from a promising DIY curiosity to one of the more charismatic and polished young indie bands around. And when we say young, we mean it. None of their members—bassist and singer Julia Cumming, guitarist and singer Nick Kivlen, and drummer Jacob Faber—are over 21. That makes their latest accomplishment even more impressive. Sunflower Bean just released their debut album, Human Ceremony, and it's a distillation of what has made the band so beloved. Cumming owns one of the airiest voices in rock, and it's an ideal compliment to the band's spacious and driving psych-rock. We sent Kivlen some questions over email to see where the band is at, and to find out what kind of a guy he was in high school, which wasn't that long ago.
How did your career get started? 
We started playing music together in the summer of 2013. The songs and shows came really quickly because we were experienced from playing in bands when we were younger.
Where do you hope to be professionally in five years? 
Probably finishing up a third or fourth record that's better than the record before it.
What's your next project? 
A second Sunflower Bean LP.
What are you most proud of so far in terms of your career? 
This debut album. We put a ton of time into it and are really are excited for it to go into the world.
What famous person dead or living do most wish you could have as a roommate? 
Salvador Dali.
What is your favorite driving music? 
NEU! or Neil Young.
Whose career would you most like to emulate? 
Ahahaha I don't know. Maybe The Beatles or Led Zeppelin. Anyone who put great record after great record out.
If you had to live in a past time, what do you think would be the most fun era and why? 
The late '60s because there were so many things to go to and be a part of.
What activities do most enjoy doing alone? 
Painting, chess, and reading.
How do you wind down before bed? 
I spend time on the computer or watching a movie.
When are you most relaxed? 
When I'm alone in my room.
What kind of person were you in high school? 
I was an outcast weirdo who people called hipster or emo and made fun of. But, I had a really great group of friends made up of other artists who I loved and still love.
Can you tell me a quality about yourself that you are genuinely proud of? 
I can be in a good mood easily.
Do you have any phobias? 
Being around people. Being alone. I'm a little bit of a hypochondriac. I'm irrationally scared of all my organs failing me.
What's a serious side of you that people are unlikely to know about? Either in terms of interests, hobbies, or personality? 
I'm not sure, our music is often very serious or it's about heavy topics in a comedic or strange lens.
What are some new hobbies you would like to take on? 
I'm really trying to learn how to paint. I spend a lot of time practicing recreating other artists.
What are some of your favorite Internet "memes" of all time? 
Jordan Fillmore memes.