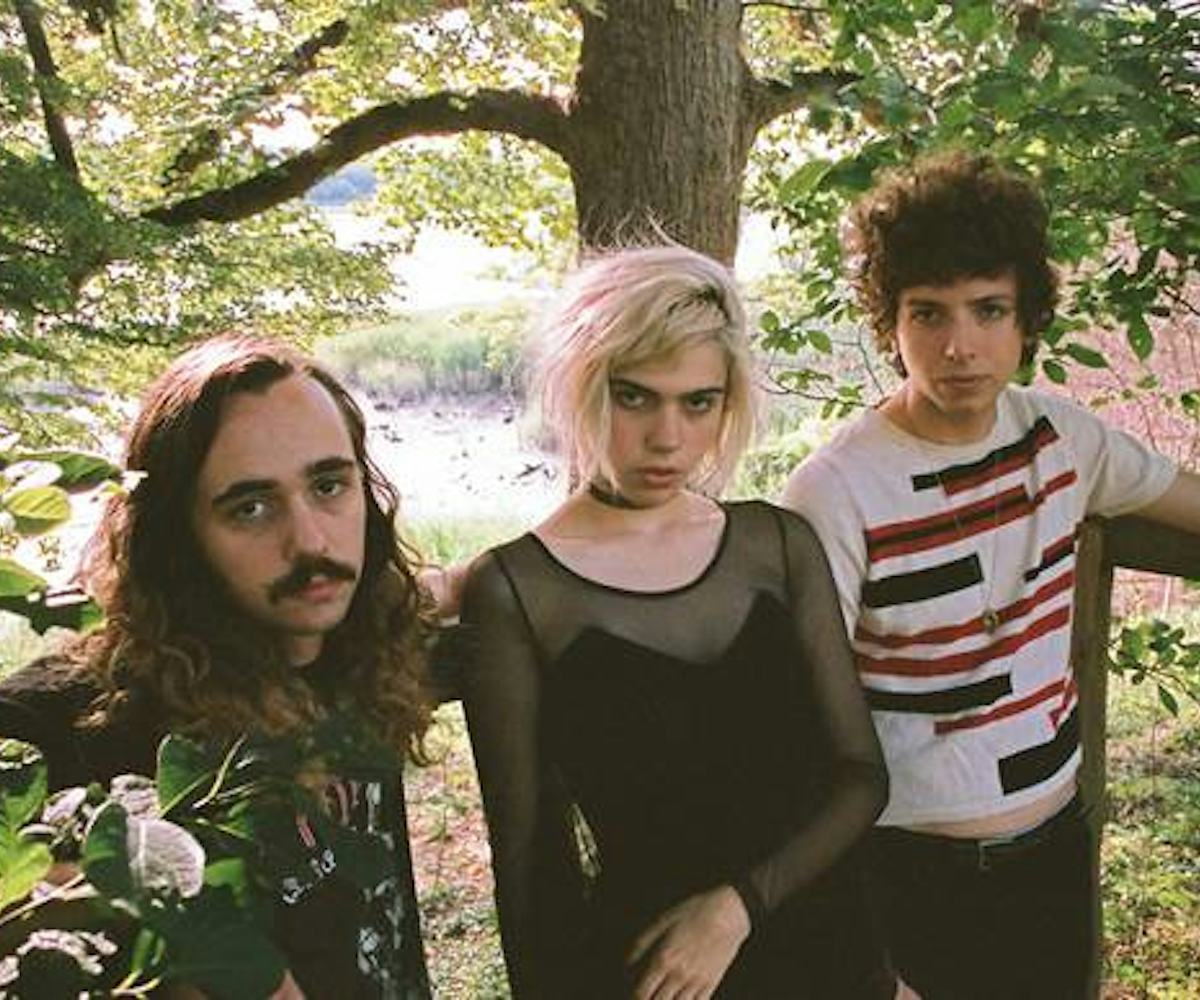 Photo by Crista Simiriglia courtesy of Sunflower Bean
Sunflower Bean Just Dropped The Most Mellow Banger Ever Heard
If you holed up in your teenage bedroom and listened to records in the dark for hours on end, chances are that you're already pretty familiar with Sunflower Bean. Since emerging on the sonic scene a few years back, the Brooklyn-based band, comprised of Julia Cumming, Nick Kivlen, and Jacob Faber, have honed their own brand of rock 'n' roll, infused with a heavy hand of indie-pop and psychedelic influences. In preparation of the release of their debut album, Human Ceremony, the trio released their latest single, "Easier Said," this morning.
With dreamy vocals, apathetic yet angsty lyrics, and sway-inducing instrumentals, it's a slow-burning mellow banger that encapsulates the 20-something existence.
"'Easier Said' is a song about a couple of things—us and the people around us getting older, and the repetitions and circles that we find ourselves in," the band told Stereogum. "Things that are easier to feel and harder to describe."