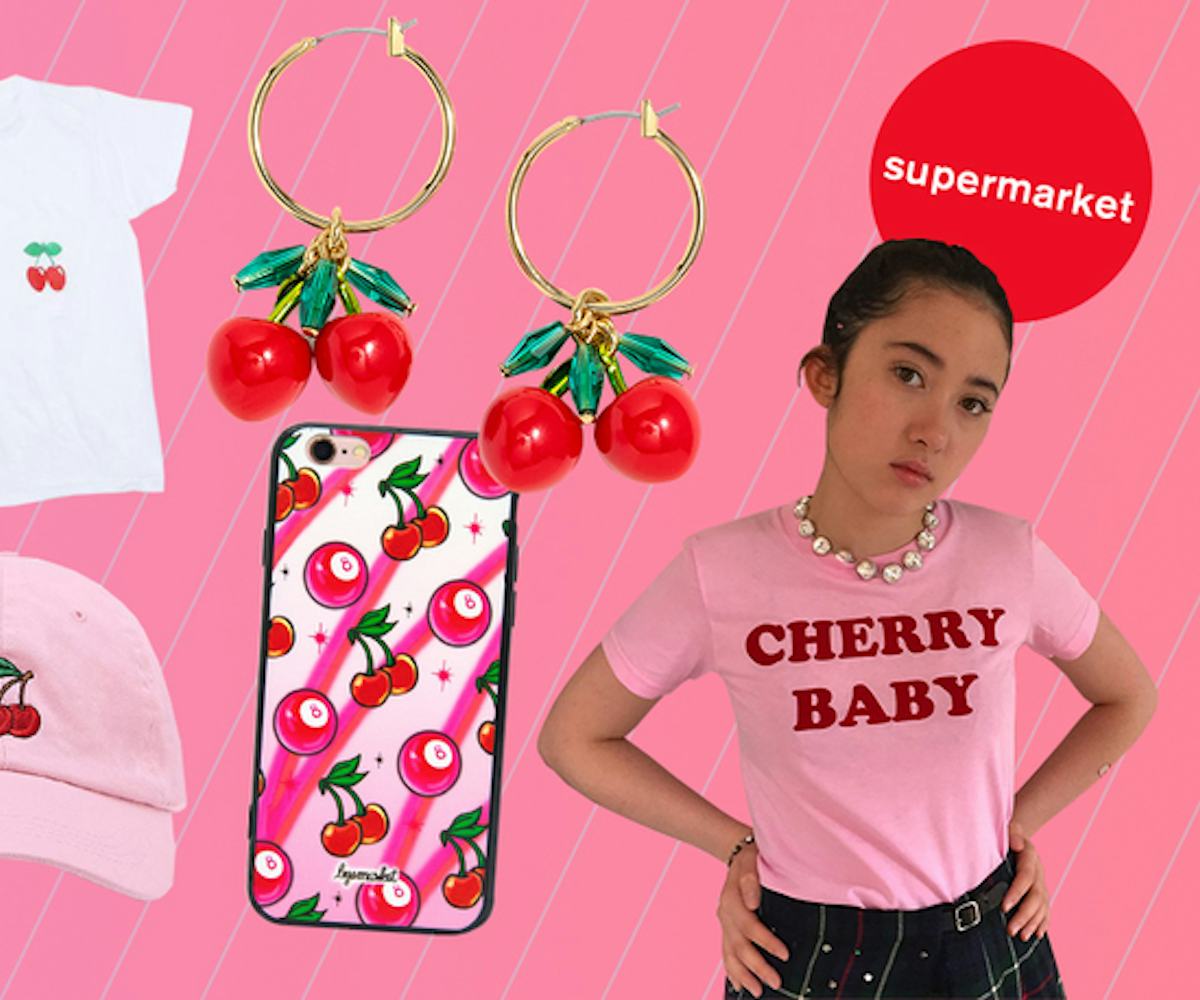 Cherry Chic: 10 Cute Cherry-Printed Pieces To Buy Right Now
Pop your sartorial cherry
As you might have read, the early 2000s are definitely back in a big way. Think: bright colors, kitschy prints, heavily labeled items, and... cherries? Yup, cherries are it right now. To keep the look current, just make sure you steer clear of overly sparkly pieces and oversized cherry prints. Keep it discreet and in a silhouette that's not too childlike. If you're scared to go full cherry on your clothes, try the trend on an accessory, like a cute sandal or even a phone case.
We've narrowed down our favorite cherry looks that feel new and modern, but are still very sweet. Shop them ahead.
Chinti and Parker, All Over Cherry Sweater, $465, available at Shopbop.
Gucci, Embellished Leather Sandals, $990, available at Net-A-Porter.
Vance, Printed Cherry T-Shirt, $98, available at Shop Super Street.
Forever 21, City Hunter Cherry Dad Cap, $15, available at Forever 21.
Capulet, Cerise Button-Down Cherry Print Mini Dress, $128, available at Urban Outfitters.
Legsmarket, Cherry 64 Case, $28, available at Legsmarket.
Hayley Elsaesser, Pink Cherry Ruffle T-Shirt Dress, $138, available at NYLON Shop.
Superga, Embroidered Lace-Up Sneakers, $59.50, available at Lord and Taylor.
Vanna Youngstein, Cherry Baby Tee, $45, available at Vanna Youngstein.
J. Crew, Cherry Hoop Earrings, $19.50, available at J. Crew.