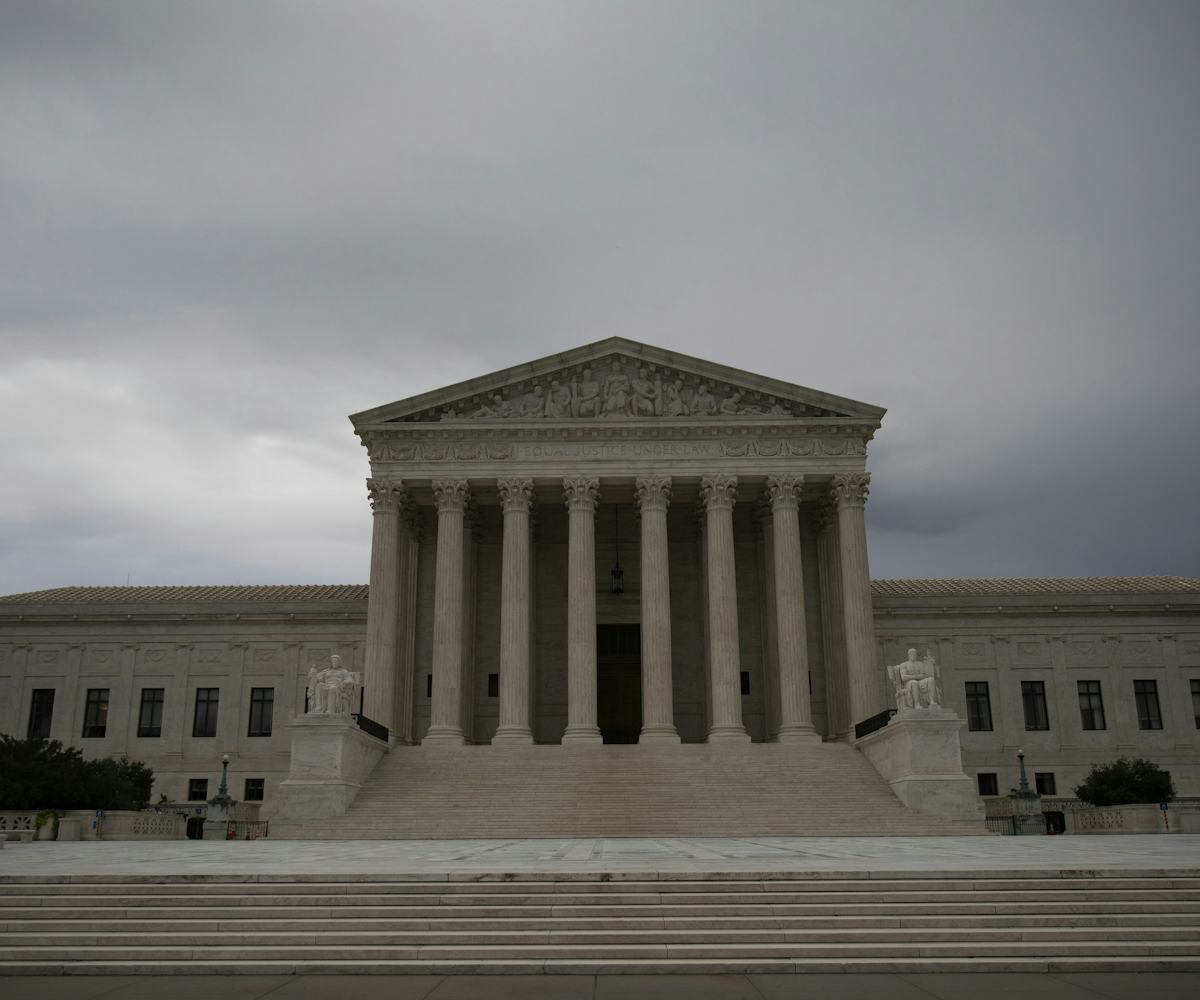 Photo by Drew Angerer/Getty Images
Supreme Court Continues Suppressing Native American Votes Ahead Of Midterms
With strict voter ID laws
On Thursday, the Supreme Court upheld a lower court's ruling on a case which allows the state to enforce voter ID laws. The verdict is against the wishes of Native American groups who have voiced that this law will suppress the votes of tribal residents whose government-issued ID cards don't fit its guidelines.
The law that the Supreme Court upheld requires that residents provide an ID that lists their current residential street address. Since the U.S. Postal Service doesn't deliver to many tribal communities, tribal residents have to use P.O. boxes, which is reflected on their photo IDs. Republicans argue that strict voter ID laws combat voter fraud, but what they really do is suppress the votes of minorities and further disenfranchise communities of color.
Ruth Bader Ginsburg, along with Elena Kagan, wrote the dissenting opinion. "Reasonable voters may well assume that the IDs allowing them to vote in the primary election would remain valid in the general election," Justice Ginsburg wrote. "If the Eighth Circuit's stay is not vacated, the risk of disfranchisement is large."
Mother Jones writes that this ruling will likely make it harder for North Dakota's elected Democrat, Senator Heidi Heitkamp, to keep her seat. She was elected in 2012 with a slim margin of fewer than 3,000 votes, and had a strong showing from Native Americans. This seat, as Jezebel notes, is "one of the few key seats Democrats need in order to flip Republican control of the Senate." If she were to lose, Heitkamp could be replaced by Republican Kevin Cramer, who thinks the #MeToo movement is a "movement toward victimization."
While Brett Kavanaugh didn't participate in the ruling, we can guess how he would've voted.
Register to vote here.