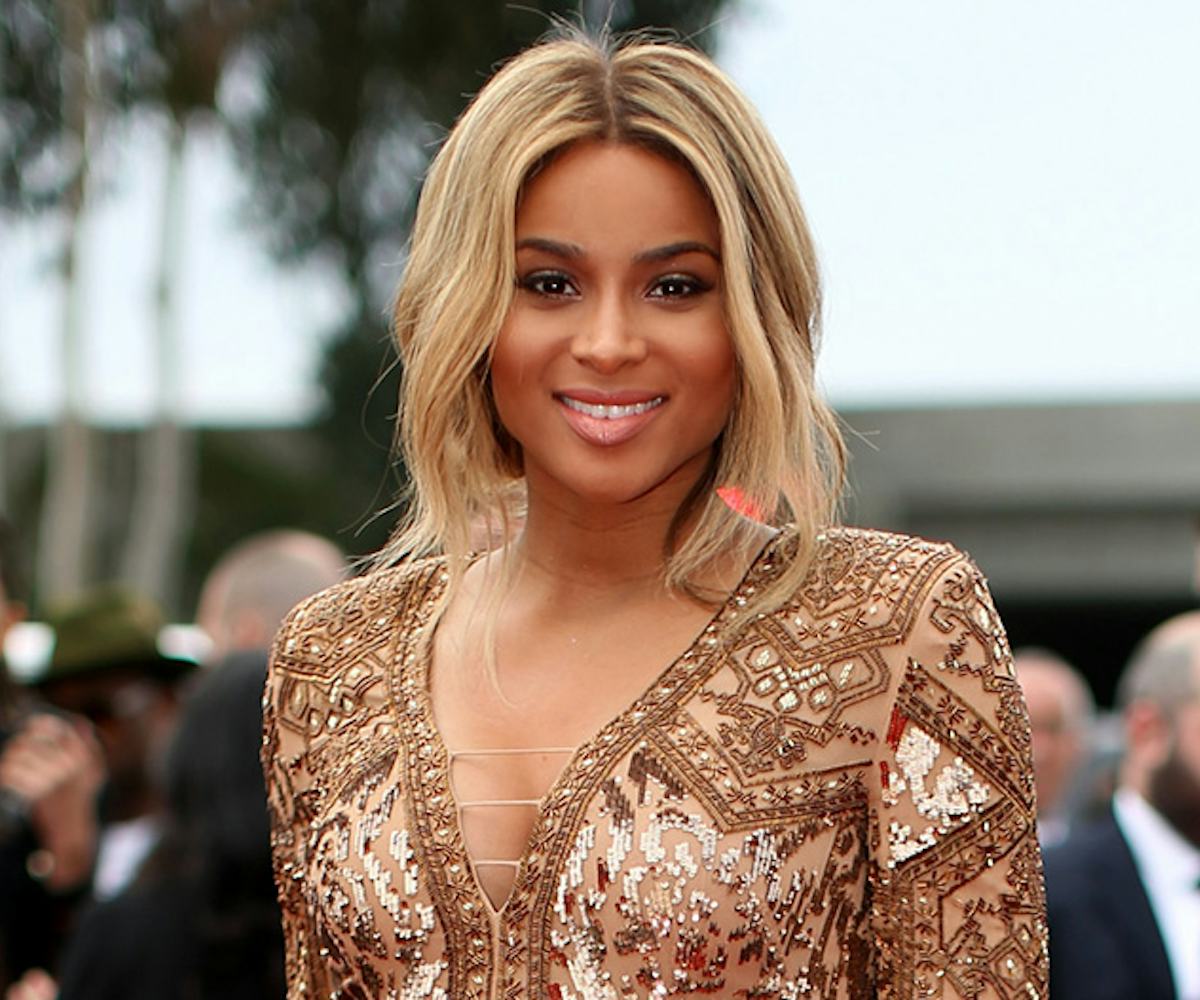 Photo by Christopher Polk/Getty Images for NARAS.
10 Under-Appreciated Red Carpet Style Stars
let's hear it for risk takers!
Watch any awards show and you can pretty much guess who's going to make the best-dressed list. You know Jennifer Lawrence will look stunning in Dior; Kerry Washington will dazzle; Cate Blanchett will make a difficult runway piece look effortless; Diane Kruger will win, always. No, we haven't all become red carpet fashion oracles. The celebrities that nail it, pretty much nail it every time. Those same celebrities, though, dominate the water cooler fodder that makes headlines and inspires a deluge of Internet quizzes and memes. As we all know, there's more to red carpet fashion than Beyoncé, Rihanna, The Olsen Twins, and Tilda Swinton. There are celebrities that don't rule the tabloids, but consistently walk the carpet in boundary-pushing looks, appearing nothing short of put together. You probably notice them and think how nice they look each time they walk across the screen or you see an image somewhere, but the moment passes and you're on to screaming over how good Gaga looks. (It's okay. We all do it.) But as awards season is about to pick back up again, let's take a look at 10 celebrities who, time and time again, wow us with their red carpet style. Hey, it'll at least, give you something to watch out for other than the mani-cam, come Grammy and Oscars night.
Lizzy Caplan
Janis Ian is a low-key style star. The phrase "cleans up nicely" doesn't even apply because Caplan is so far removed from her Mean Girls character. Yet, for whatever reason, people can't separate her from it so there's always some sort of surprise that comes when she walks down a red carpet looking glam AF. She's the belle of the ball, really.
Met Gala 2015: nailed it.
A tricky dress choice for a carpet, but her wavy side-swipe added just the right amount of va va voom to make it worthy.
Laura Dern
Watch any Hollywood awards show and you're almost guaranteed to catch a glimpse of Laura Dern looking perfectly polished and statuesque. A member of Hollywood royalty, Dern's had years of experience perfecting her red carpet style: long gowns, no fuss beauty, and a few statement pieces that don't detract from the all-around radiance that she gives off. Dern is consistent and deserves to be recognized for that.
Looking for a lesson in layering? Laura Dern's your gal.
Easy, breezy, beautiful.
Freida Pinto
There are some celebrities that see risk taking as slipping into some avant-garde number that looks good photographed, but does not function properly when trying to actually live in it. Pinto is not one of those risk takers. Her idea of risk taking is selecting a showstopping runway gown—one that you wouldn't necessarily think to be red carpet material (think: Rihanna's Viktor & Rolf moment)—and making it red carpet material. Pinto assumes the role of princess on a carpet and it pays off it spades.
Can we talk about this Cannes moment? Can we?
Her Oscars debut in 2009 set the stage for years of royal red carpet slayage.
Gabrielle Union
Gabrielle Union is one of those celebrities with longevity. She's smart in her acting decisions, doesn't court tabloid fodder, and time and time again, kills it on the carpet. You want to look for confidence? Look for Union. She can rock the femme fatale look one night and switch to bright and bubbly the next with ease.
Slay all day.
Refined, but still powerful and positive.
Jena Malone
While everyone followed whatever Dior creation her Hunger Games co-star, Jennifer Lawrence, wore, we were over here following Jena Malone. She's fearless when it comes to personal style. Whether it's an elegant gown or a dressy-casual number, Malone always turns it out.
Pattern play? Sure, why not? Plus, that red hair is perfection on her.
Malone recently announced her pregnancy and we're so excited to see how she adapts her unique sense of style to maternity wear. So far, she's doing it with aplomb. 
Zhang Ziyi
Ziyi's red carpet style is a master class in glamorous rebellion. Not only does the Crouching Tiger, Hidden Dragon and Memoirs of a Geisha star consistently choose boundary pushing gowns, she wears them with such self-assuredness you think you could wear them. Seriously; this Stéphane Rolland Couture dress is risky, but she assumes the role of cyborg-air-queen perfectly.
Talk about a Cinderella moment.
Pixie cut? Sure. Statement earrings? Yup. Trousers with artful pumps? You bet. This look is a winner.
Uzo Aduba
If Uzo Aduba is slated to attend a red carpet event, you know she's going to turn it out. Yes, everyone is a bit shocked to see OITNB's Crazy Eyes looking crazy-good, but that's part of the appeal, no? Aduba's sense of class is unparalleled. She embraces color and always, always has a strong beauty game. 
If you're going to rock shoulder pads, rock 'em like Uzo.
This jumpsuit is a number if we've ever seen one, but Aduba made it even into more of a number by pairing it with bright, cobalt suede heels.
Ciara
Like Rihanna, whom she has a rocky history with, Ciara is a true style chameleon. It's near impossible for her to look bad, per se. She may end up on a few worst dressed lists, but her penchant for forward-thinking gowns and unconventional street style smarts makes her one of the most exciting celebrities to walk carpets. Who else but Ciara could make leather overalls and a black top look as glam?
Alright, Ci! We see you.
Now this is what we call perfect pregnancy style.
Evan Rachel Wood
Wood's taste for tailoring is impeccable. Some celebrities' red carpet style is great on the carpet, but doesn't lend itself to real life outfit inspiration. Wood's, on the other hand, does. She pushes the boundaries by her seeming rejection of the usual gown and clutch moments. (Though, when she does rock the gown, she blows us away.) We love her for her jumpsuits, blazers, trousers, and hair that's always on-point.
Save this photo as inspiration for your next formal attire.
Did we lie about the whole gown thing?
Emily Browning
Browning's sense of style is that of Alexa Chung's: consistent, self-aware, feminine, and polished. She takes risks by choosing designs that are totally wearable. Browning is like your always put together best friend, with an enviously good wardrobe and beauty routine, but is humble about it all.
Well, we know what we're going to wear to the first springtime brunch event.
And when Browning does go a little glam, she does it subtly. It's that kind of approach that makes us turn our heads.