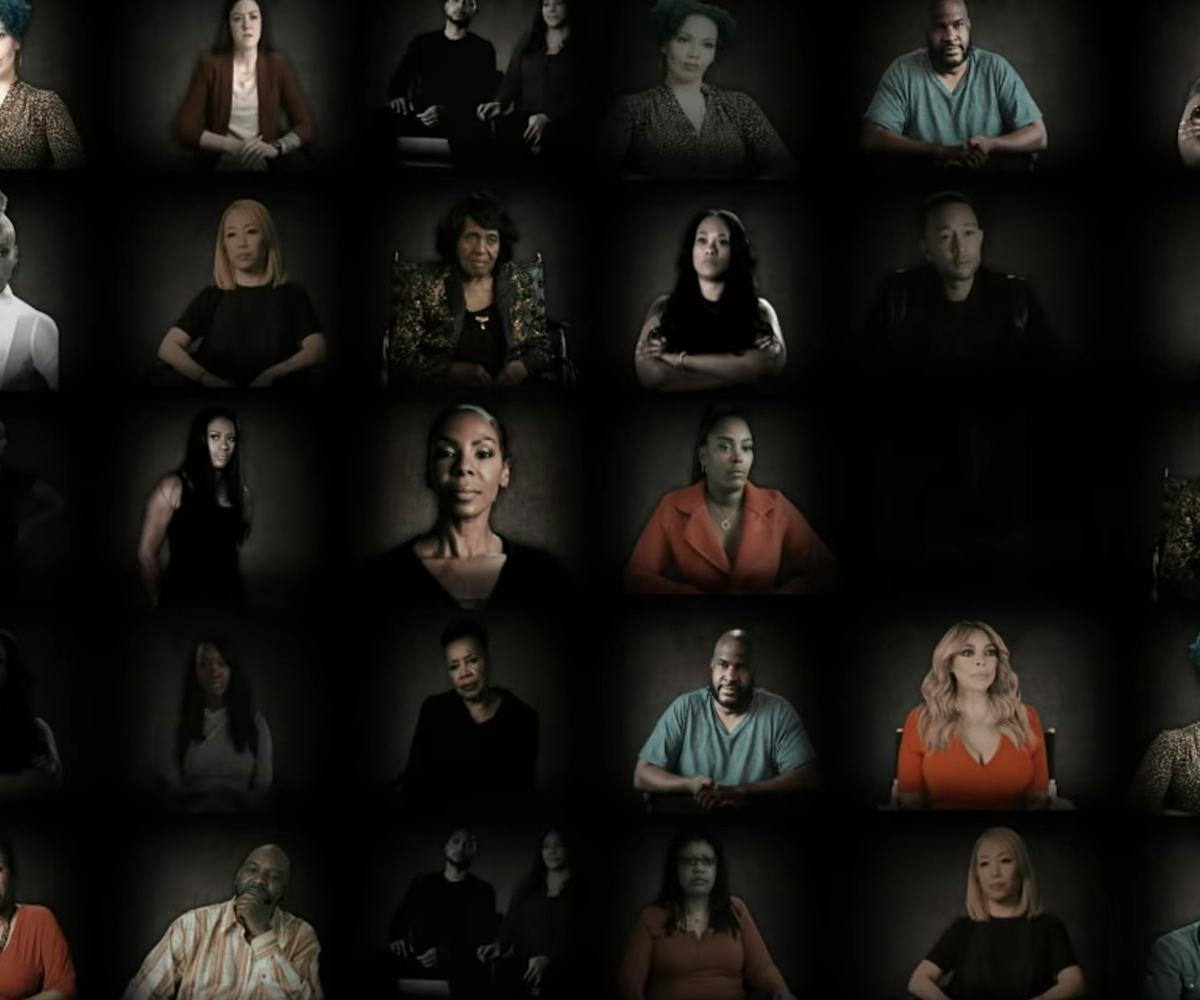 Screenshot via Youtube
Documentary On R. Kelly's Alleged Abuse Has Revealed Chilling Trailer
"There's a difference between R. Kelly and Robert"
R. Kelly's long list of allegations will be explored in a three-part documentary series on Lifetime.
Just over a year ago, BuzzFeed published an exposé detailing an abusive sex cult which Kelly allegedly ran, quoting victims' family members and those in Kelly's inner circle talking about how Kelly had taken control over every aspect of the girls' lives. Soon after, he was accused of sexually abusing a teenager. Years prior, Kelly went to court over child pornography charges (of which he was acquitted), which is where the trailer, released yesterday, picks up.
In Surviving R. Kelly, the musician is referred to as a "puppet master" and "monster" by his alleged victims. The interviews featured in the documentary range from family members and exes of Kelly to #MeToo creator Tarana Burke and singer John Legend, according to Rolling Stone. More than 50 interviews will help to investigate the accusation-riddled past of Kelly and help to sift past what we see onstage versus the person he truly is. "There's a difference between R. Kelly and Robert. R. Kelly's this fun, laughing, loving guy," one of the subjects claims in the trailer, adding, "But Robert… is the devil." 
View the entire trailer, below. The docuseries will begin airing on January 3 at 9pm EST on Lifetime.