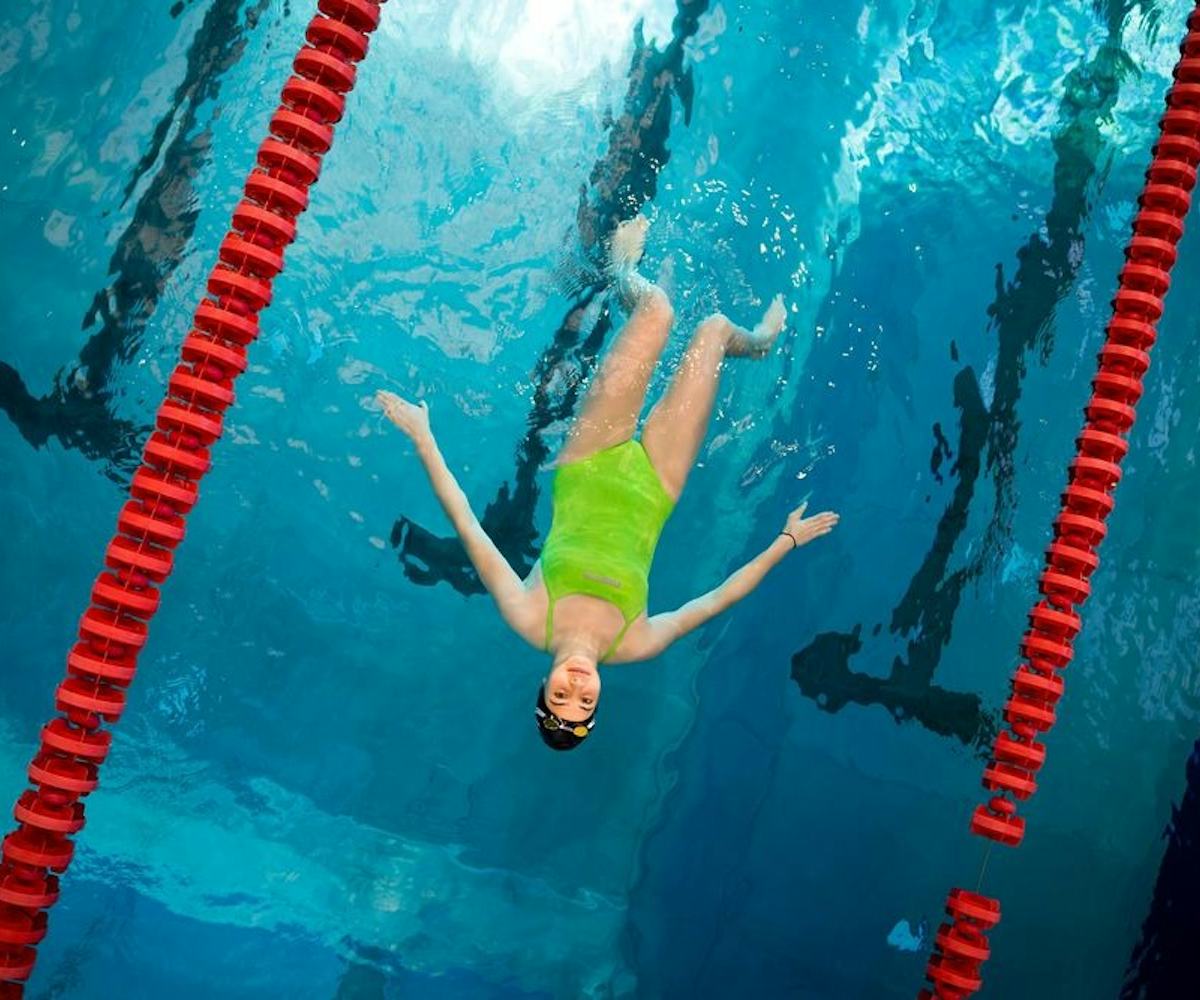 Via UNHCR/GORDON WELTERS
This 17-Year-Old Syrian Refugee May Become An Olympic Swimmer
"In the water there is no difference"
It's hard to stay hopeful in a world with increasingly crazy politics and increasingly devastating war. But there is always hope and triumph of the human spirit so good and honest that it will make you ugly cry. Case in point: Yusra Mardini, a 17-year-old Syrian refugee who helped her fellow citizens swim to safety, and now hopes to make it on the 2016 Olympic swim team.
In a touching profile, Mashable sat down with Mardini, who only last year took the perilous journey in a cramped, tiny boat from Turkey to Greece. When the boat began to take on water, she and her sister—both competitive swimmers—helped others make it to shore. Now, she has been granted asylum in Germany and spends her days training to compete in the Summer Olympics in Rio de Janiero on the first-ever Refugee Olympic Athletes (ROA) team.
For Mardini, it's not just about swimming. She says,"I want to make all the refugees proud of me. I want to encourage them because even if we are not in our homeland, or even if we had a tough way we still can do a lot of great things." Although she only has until June to achieve a qualifying time for the team, she is determined to try again for the Tokyo 2020 Olympics if she doesn't make it this time, and to keep trying again and again until she makes it all the way.
Check out the video above to see Yusra Mardini in action and hear about how swimming has helped her overcome the most difficult of times. Also, be sure to share: The entire world needs to know that refugees are worthy of being saved and they are capable of greatness.