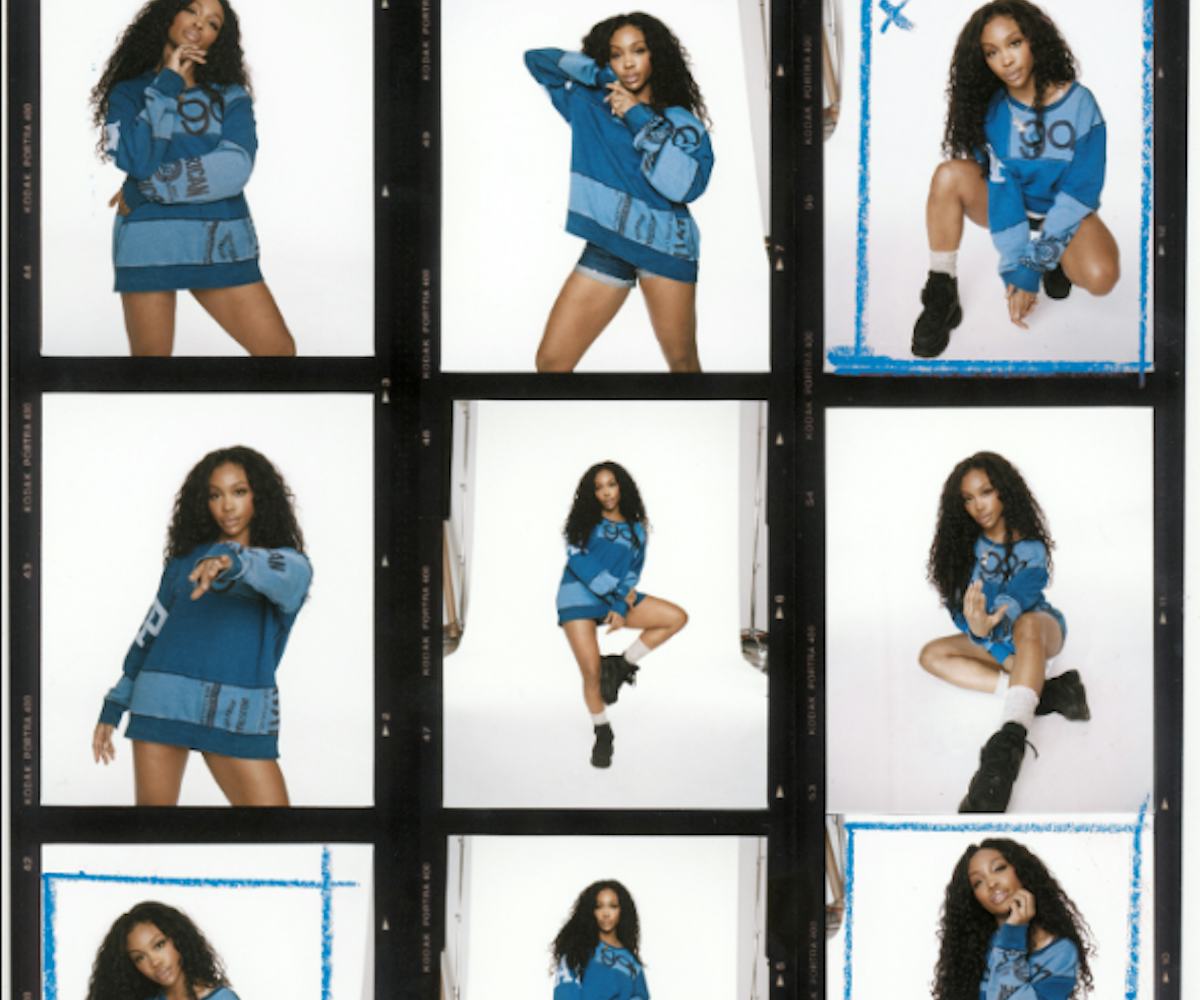 Photo courtesy of Gap
We Caught Up With SZA To Talk About The Grammys And Her New Gap Campaign
She's the reason to tune in
After a triumphant, fulfilling 2017, SZA is headed to the Grammys this weekend with a whopping five nominations to her name, including Best New Artist and Best Urban Contemporary Album. That's one hell of a first-timer's journey considering SZA only has one proper album, Ctrl, under her belt. (All those mixtape years paid off.) "It's something that I've revered and has given me hope way before I even knew I was a singer," she says of the awards themselves. "I just thought it was something that was fucking beautiful."
It's the element of surprise that makes the ceremony so thrilling. The public can debate all they want over who will win and who should win, but the real fun is not knowing who the Recording Academy will ultimately award. "Remember when Esperanza Spalding won [Best New Artist in 2011]?" SZA asks. "That was fire. That was drama because she was talented, beautiful, and black, and no one knew who she was." 
People know who SZA is, though. Ctrl's success has pushed the singer-songwriter to new heights of influence, even landing her a spot in the new Gap Logo Remix campaign—which also features Connor Franta, Metro Boomin, and Awkwafina and focuses on empowering the "now" generation and encouraging unity through diversity. "This whole experience, between writing and performing, has asked me to focus not overthinking," she tells me. "It's hella painful sometimes, but it's helped me come out of myself and get outside my fear."
Whatever happens at the Grammys this Sunday, SZA's main focus is making her mother proud: "I won't cuss and embarrass my mother," she says. But at the end of the day, after the ceremony is over, SZA realizes that what's important is her personal growth. "Failure and god are my biggest champions, because accepting one allows you to grow closer to the other, and allows you to learn how to test yourself." 
Shoot, if SZA isn't on your mind now, she will be after this weekend.