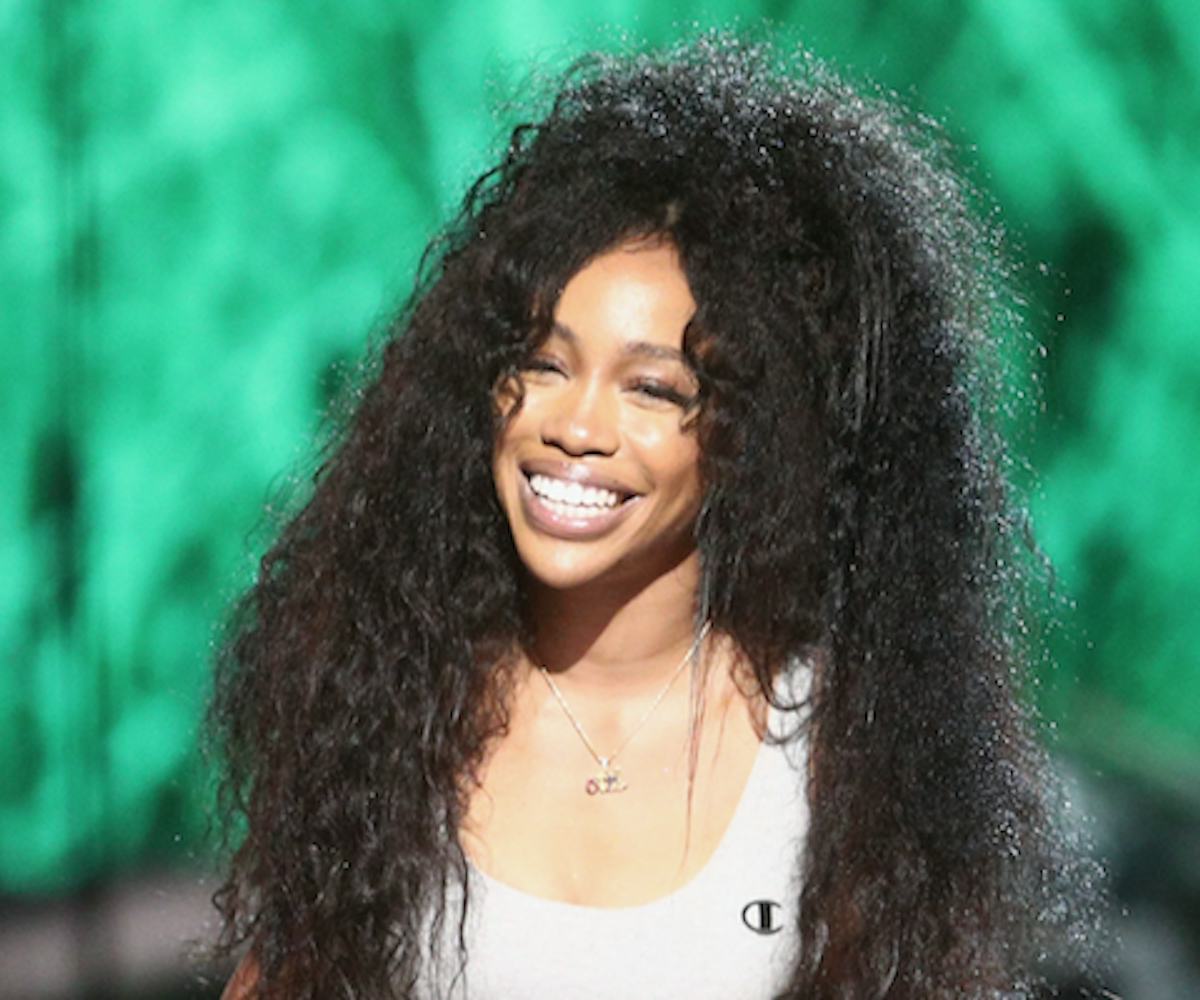 photo by Frederick M. Brown / getty images
SZA Says She "Smoked A Bunch Of Blunts" To Get Over Grammys Loss
The star opened up to 'GQ' about why she didn't post anything online after this year's show
Last month's Grammy Awards were full of snubs. Despite having some of the most powerful records of the year, artists like Kesha, Lady Gaga, and Jay Z went home with nothing. And while many were upset over these losses, it seemed that most were especially disappointed that SZA, who was the most-nominated female artist of the evening, went home award-less. In a new interview with GQ, SZA admitted that she, too, was upset about the snubs, admitting that she didn't post anything online after the awards because she didn't want to show her anger.
"I wanted to be honest as fuck, and if today I'm just mad as hell, I don't want to say something that reflects me being mad as hell," she said. "But I definitely feel blessed now. I also don't feel compelled to explain myself." SZA added that she was able to get over the loss by remembering what truly matters—that her music resonates with little girls around the U.S. Oh, and also by smoking "a bunch of blunts."
"The United States fucks with my songs. We're changing little girls' lives across the world, and we didn't even know what we were doing when we started. This is something much bigger than me and a fucking trophy. I'm appreciative of the opportunity, but shit happens."
She ended the discussion by stating that she's going to continue to make music that touches people "without the Grammys in mind." "I didn't make my album with the Grammys in mind, and I'm definitely not gonna make my second one with the Grammys in mind. I'm just gonna make really good fucking music and just try to touch people." Spoken like a true winner. 
You can (and should) read SZA's profile in full, here.