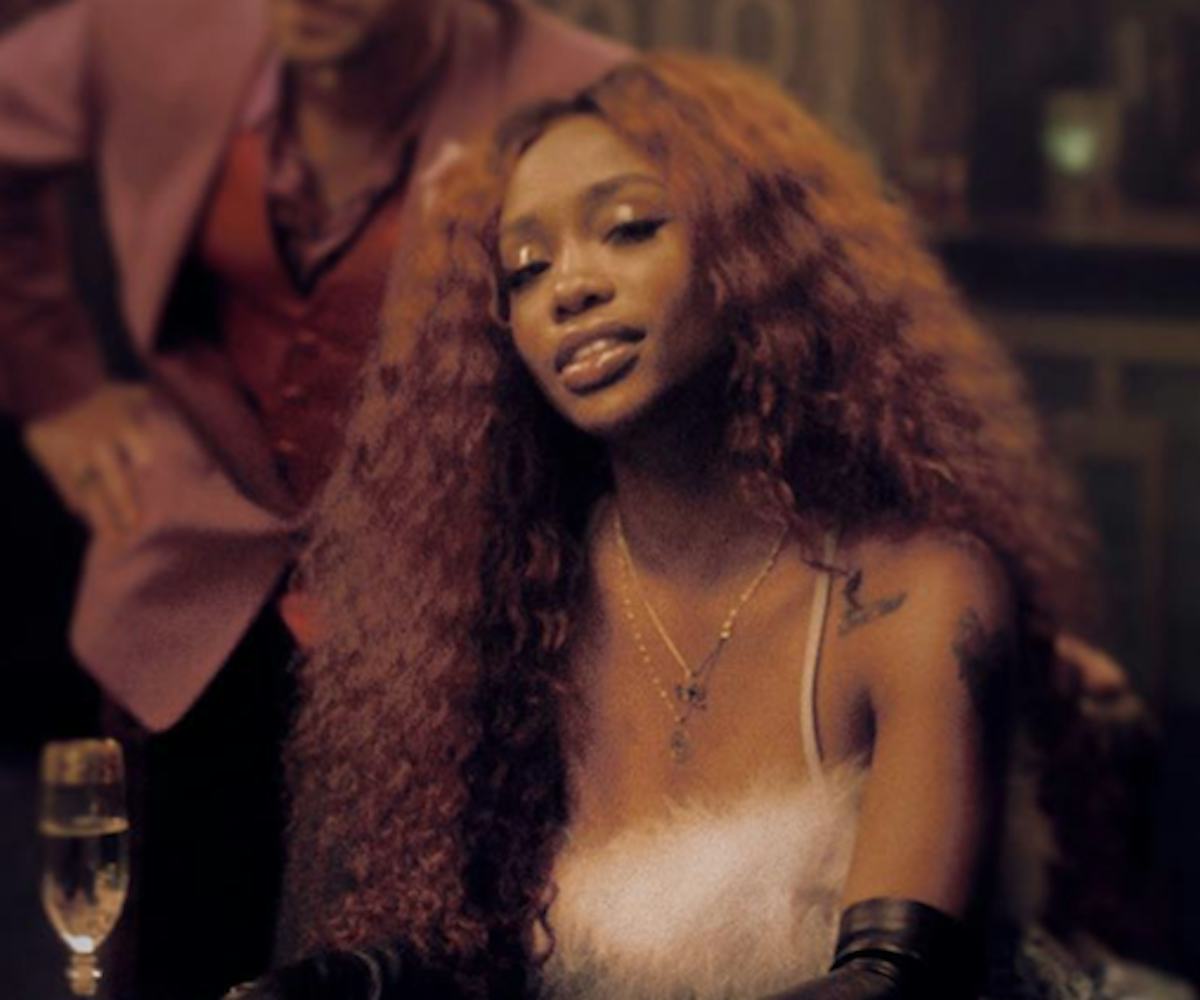 Photo via Instagram @sza
SZA, Mark Ronson, And Tame Impala's Kevin Parker Are Working On A New Album
"People grapple with labeling me as hip-hop, R&B, or pop, and it's interesting to me. I'm just making music."
After collaborating at The Governor's Ball this past summer, breakout singer SZA is continuing to take things to the next level with Mark Ronson and Tame Impala's Kevin Parker. The trio is set to release a new album, though there are no details yet on the title or release date. But SZA is clear on one thing: don't label it, or her.
The singer told The Los Angeles Times, "People grapple with labeling me as hip-hop, R&B, or pop, and it's interesting to me. I'm just making music. I listen to Stevie Nicks. I love classical jazz. I love folk. I love rap. I love Modest Mouse. I'm making an album with Tame Impala and Mark Ronson. When you try to label it, you remove the option for it to be limitless. It diminishes the music."
SZA has rocketed to fame since the release of her debut album "Ctrl," which is beloved by the likes of Beyoncé and Solange, even though her own self-criticism and perfectionism almost made her quit. These themes, along with love, sex, identity, and what it means to be a black woman, are why her album has resonated with so many. She says, "I worry so much. Like, 'Damn, how can I be excellent?' But it's a journey. I have to decide what's excellent to me. Because I'm so stressed out, I have so many words. The next album is going to be the best I ever made in my life." 
No pressure, but we can't wait.