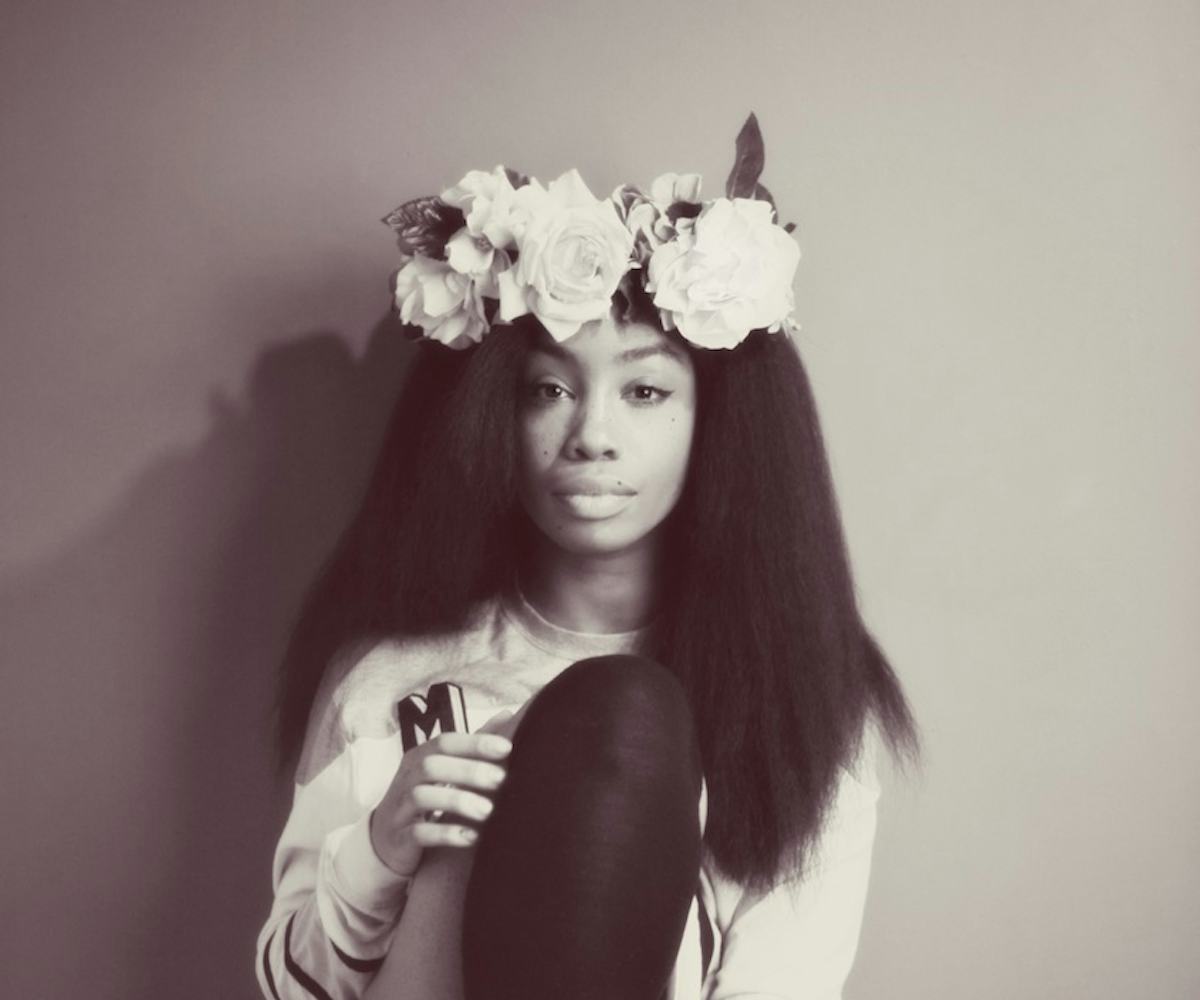 jessica lehrman
band crush: sza
introducing the r&b breakout about to take over your speakers.
SZA knows what it's like to be one of the guys. The 23-year-old St. Louis native is the first female artist signed to Top Dawg Entertainment, otherwise known as home to Kendrick Lamar and ScHoolboy Q. And despite the fact that she's fairly new to the scene, already the New York resident has released several EPs, including See.SZA.Run and S (she's gearing up to release Z soon). She's also just wrapped a tour with Little Dragon, shared the stage with Phoenix, and yesterday, just dropped a single "Ronnie Drake" with her labelmate, rapper Isaiah Rashad.  Pretty impressive for someone who used to only sing "as a guilty pleasure."
Like almost everything the singer does, this collab came about spontaneously. "During the summer me and the guys were basically all bunkmates and lived together, and Isaiah and I wrote down a bunch of stuff during that time," she explained over the phone yesterday. "Since the studio was across the street, we'd wake up and go there literally everyday and record. Some stuff was good and some was bad, but this track was one of the cool ones. It was just really fun and organic, and I think it sounds like that." It's true. "Ronnie Drake" is a mellow, easygoing jam that's the exactly what SZA (pronounced Sizza) is all about: taking things one day at a time. 
Growing up, she had originally planned on having an office job or "being in a random place like Madagascar doing marine biology." But even though the musician admits she craved structure as a kid--and still does--she doesn't exactly have any as a rising R&B star. Whether it's getting clothing delivered just before a show ("I'm the worst packer," she said. "I had to get my friend to bring an oversized jersey and wear it with these Joe Boxer shorts!") or simply naming her EP after herself because she didn't know what else to call it, SZA says she still can't wrap her head around the whole planning thing...and she's OK with that. 
Her music is immediately ear-catching--it's sort of hard to place, with synths, electronic beats, and molasses-smooth vocals, all twisted into heady R&B melodies. The combination is strangely comforting, especially on tracks like "Julia," which adds a glimmering dance element to her vibe with "oooohs," and a euphoric, extremely danceable chorus. The handful of EPs she's released already have won an equally expansive audience, and even the fashion world is getting in on the action. SZA admits she has a couple of "fashion things" coming up, but in the meantime, she's happy dissecting the clothes in her favorite movies. "It's funny because I'm not the typical fashion mold--I wear stuff three sizes too big on purpose," she said. "I'm obsessed with watching movies for their costumes--Blow for Penelope Cruz's hair, Sex and the City for the style, Basic Instinct for Sharon Stone's outfits...I just love seeing how things play out." 
We've already recruited the rising star to send over a list of her film faves so we can get fashion inspiration, too (stay tuned...!). But while we're waiting, get to know SZA here.