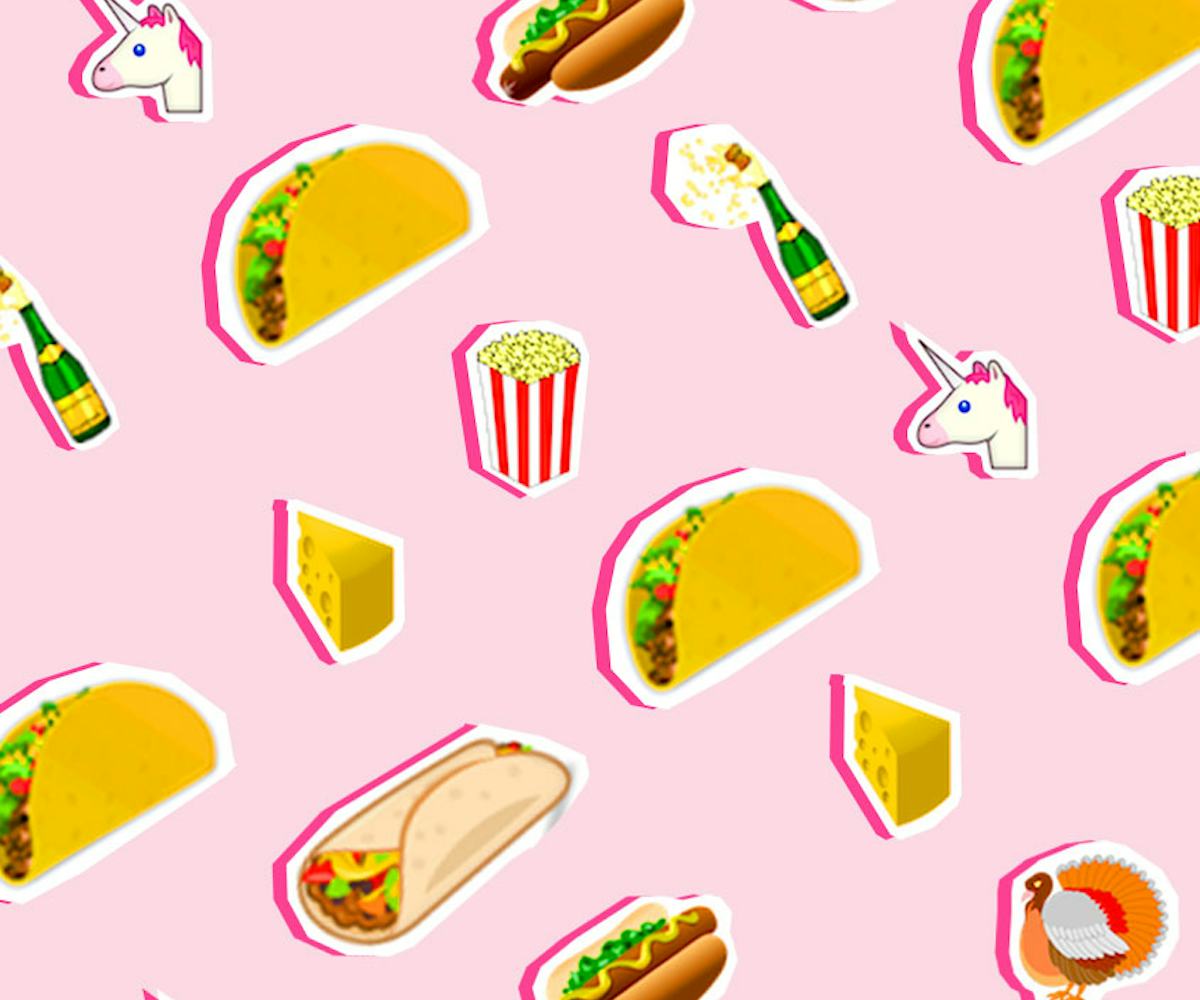 Images via emojipedia
the taco emoji is soon to be a reality
our emoji prayers have been answered
It would be fair to classify emojis as a sort of language nowadays. If you so desired, you could probably get by using emoji as your primary keyboard—that is, of course, unless you were trying to convey your love for Mexican food. For years now, the general public has been crying out for a taco or burrito emoji. And, alas, our collective cry has finally been answered.
The Unicode 8.0 update, which will be available on iOS and Android, will include at least 37 new emojis, including the long sought-after taco and burrito animation. Among the new emojis you can also find a cheese wedge, hot dog, turkey, popcorn, and a bottle with a popping cork. A variety of new sport-related emojis will also be added (because who knows when we will need to use a cricket bat and ball?), along with new faces (even one that is upside down!). Additionally, the update will include more symbols of religious significance including a kaaba, mosque, and a synagogue, among other religious objects. 
With all these new emoji additions, the English language may just become obsolete. 
(via Munchies)
more tech updates, this way:
5 things you need to know about apple music
what's the most popular emoji on instagram?