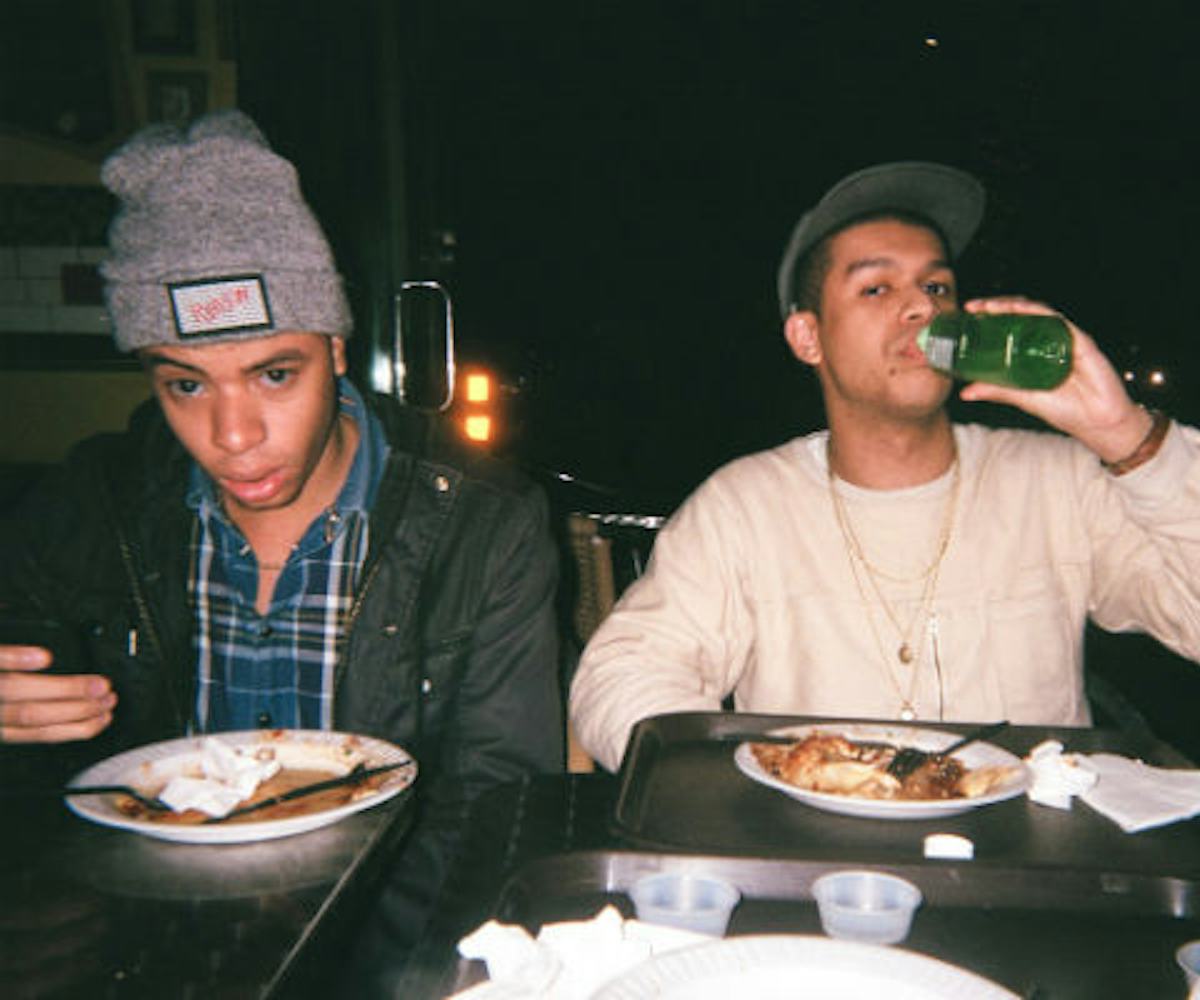 Photographed by Jonathan Tanners
Take A Daytrip And Treez Lowkey Won't Waste Your Time With This Banger
Relive the weekend with "I Don't Mind" on blast
Have you ever had one of those nights where you let Jesus take the wheel and just went with the flow? We all experience these moments every once in a while when we're too preoccupied having a good time and lose track of all the drinks we've been guzzling down. This is essentially the setup of Take A Daytrip (David Biral and Denzel Baptiste) and Treez Lowkey's new single "I Don't Mind," which we're premiering right here.
"'I Don't Mind' is one side of what we do, something that comes out of working with our brother Treez Lowkey and the energy that he brings every time we work together," said Baptiste. "We want to push the boundaries of what people expect from trap music. Our collaborations with Treez consist of the three of us getting together in a room with a completely blank slate and bouncing every idea that comes to mind, creating a ton of happy accidents that eventually grow into songs."
If Take A Daytrip sounds familiar to you, it's probably because you've heard their work amongst our other favorite artists such as 
, 
,
, and 
to name a few. The New York-based producer duo dabbles in hip-hop, pop, rock, electronic, and everything else that you can think of. In other words, their genre knows no bounds.
On the production end of the track, Biral said that their technique stems from the greats that they have studied like Rick Rubin, The Neptunes, Max Martin, Rick Nowels, Teddy Riley, and Timbaland. With the work of these legendary artists in mind, Take A Daytrip develops their own ideas in the studio. "Sometimes we're going to go straight for something familiar, sometimes we're going to experiment with classic sounds, and sometimes we're going for something completely different, weird, and new," he said.
Find some company, bump this hot track via Spotify, and give into your body's urges.