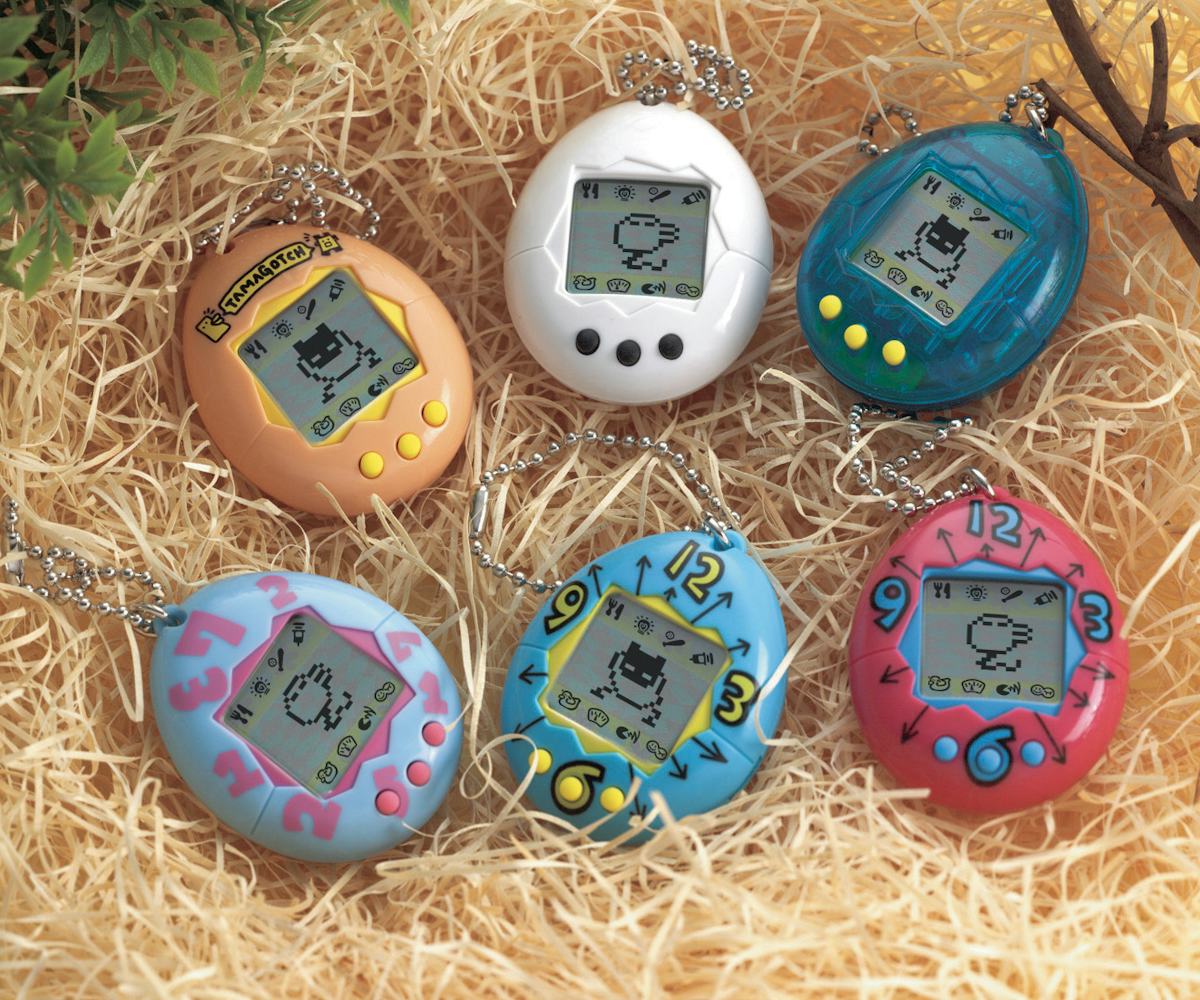 Photo courtesy of Bandai
The Tamagotchi Is Officially Back To Haunt Your Dreams
Parenting is such sweet sorrow
The '90s were filled with toys asking children to take responsibility for another, albeit inanimate and virtual, being's life. Furbys were devil creatures who always seemed to awaken at 3am, the witching hour, to cry for food. Then there were Neopets, which required kids to play games to get coins to feed their two-dimensional plethora of magical pets. Then there was Bandai's Tamagotchi, the virtual pet that was also the most portable and pooed Hershey Kisses. If you didn't have one of those thick, coiled bracelets with the Tamagotchi egg dangling off it, were you even a '90s kid?
Well, like all things from that precious decade, the Tamagotchi is back in its (almost) original form. Bandai has reissued the first-edition of its Tamagotchi gadget for purchase. All six original creatures have returned, along with the egg-shaped design. The only noticeable modification is the egg has gotten a little bit smaller, which will make carrying your digital friend (or pest) around easier on the wrist. The stress of keeping it alive, however, is just the same. Some things, like quasi-parenting anxiety, are truly forever.
The new-old Tamagotchi retails for around $13.99 in stores in Japan. You can cop one for $17.36 on Amazon Japan, though.