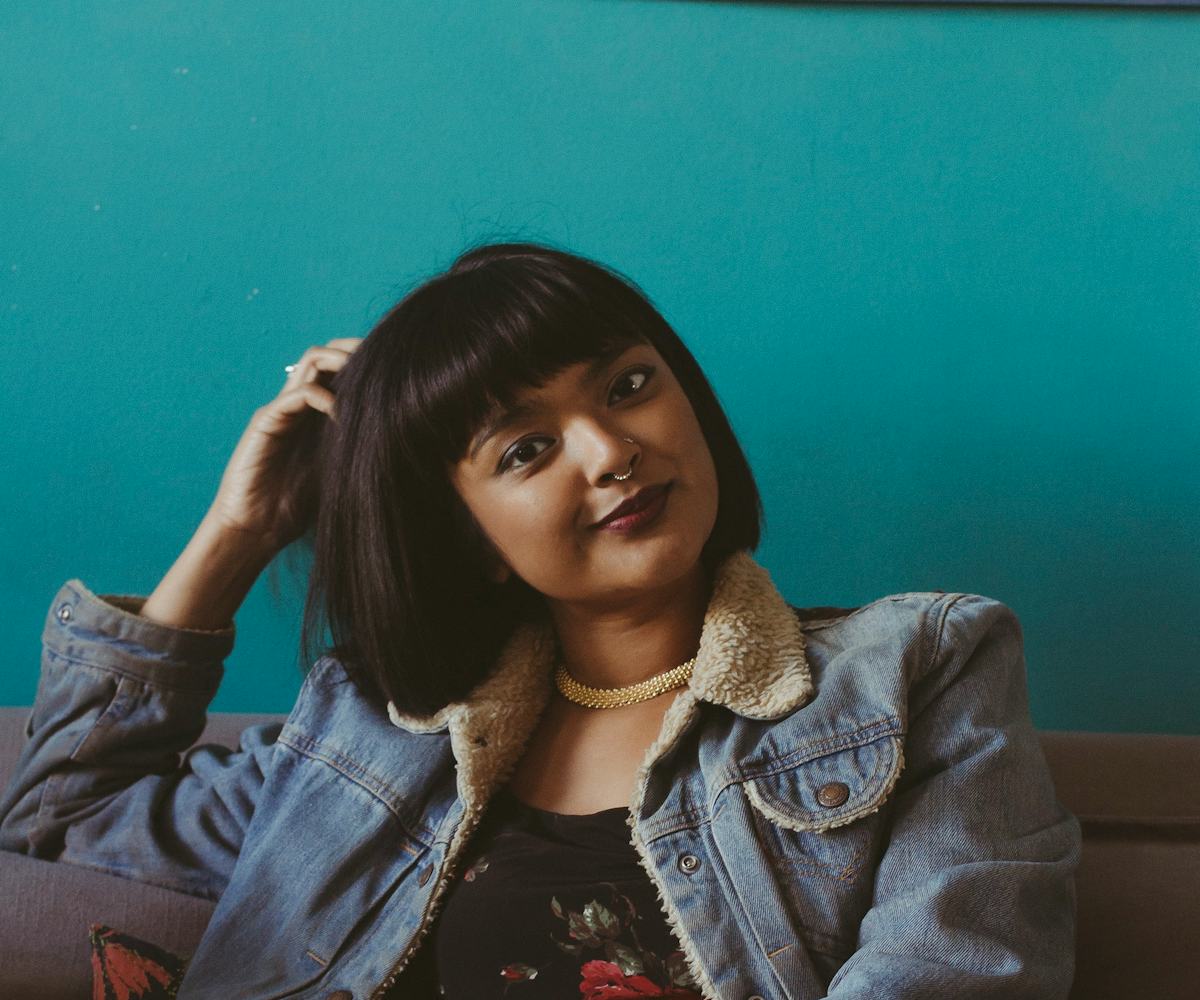 Photographed by Danny Kasirye.
Get To Know New York-Based Author Tanwi Nandini Islam
She has a hit first novel and another on the way
The following feature appears in the December/January 2017 issue of NYLON.
Perched on a couch in her Williamsburg apartment, Tanwi Nandini Islam reflects on the poetry of how she got here. "I've lived a very transient life, so I was never in one place very long," she recalls, itemizing her many homes like bullet points on a grocery list ("Illinois, Alabama, Texas, Missouri, Bangladesh…," she recounts). "As a kid I would watch Where in the World Is Carmen Sandiego? and think about where I would choose to live if I got to be on the show. I would always choose New York," she says. "Funnily enough, I did move to New York and I did go to that show—but before moving to Brooklyn I totally had this experience of craving one home that had history, a place where I could set down roots."
The experience of yearning for home—real or imagined—inspired Islam's critically acclaimed first novel, Bright Lines, which was released in 2015 and tells the story of a young Bangladeshi woman who struggles to make peace with her family's past amid the twin backdrops of Brooklyn and Bangladesh. This kind of narrative reflex also fueled Islam's interest in olfaction as an alternate vehicle for storytelling and comfort. "I started collecting essential oils and it just sort of became this thing," she says of Hi Wildflower Botanica, the fragrance line she launched while writing her book.
Click through the gallery to read the rest of this feature.