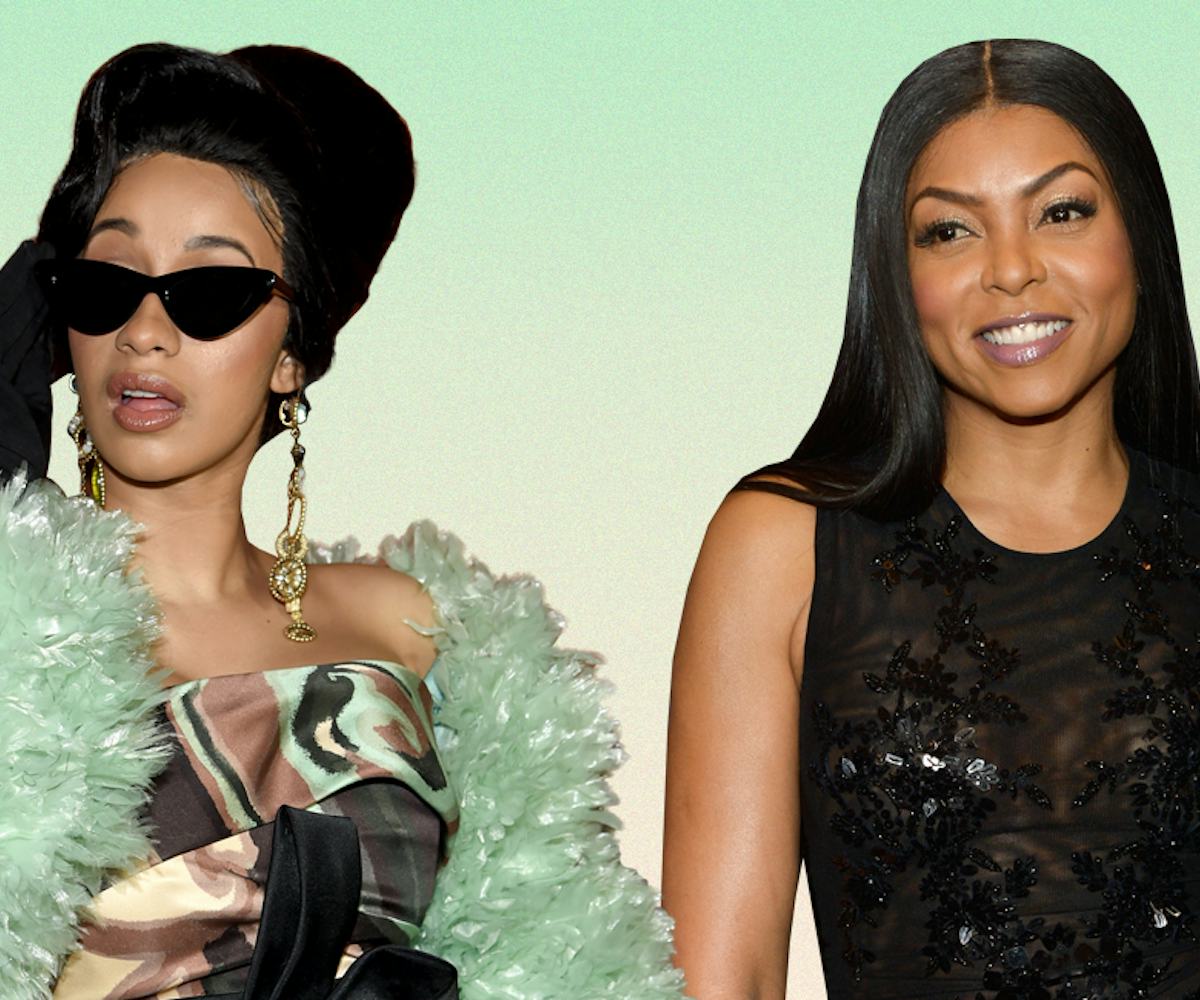 Photos by Jamie McCarthy and Tara Ziemba/Getty Images
Taraji P. Henson's Cardi B Impression Has Us Screaming
It's more than just "okurrr"
It's never a bad thing when worlds collide, especially when the situation in question involves none other than Taraji P. Henson and Cardi B.
Henson stopped by Clevver News with her Acrimony co-star Lyriq Bent during the press tour for the film. And while most of the interview went as expected, one moment had the internet reeling. Namely, when Henson did a spot-on impression of Cardi—complete with the rapper's signature "okurrr" and "gimme that shmoney." You know, just in case you needed further proof that she's one of the greatest actors working today.
That said, Henson's probably done her fair amount of studying. It's no secret that she has been a been a fan of Cardi since the beginning. As the interviewer noted, the award-winning actor has followed her since she only had 70,000 followers on Instagram (now she has more than 20 million). Last year, Henson also made headlines for leaving a sweet message of support on one of Cardi's Instagrams, writing, "SHINE BABY SHINE!!... Proud of you!!! Keep puttin in that WERK." 
Watch the incredible moment, below, around the 4:30 mark.