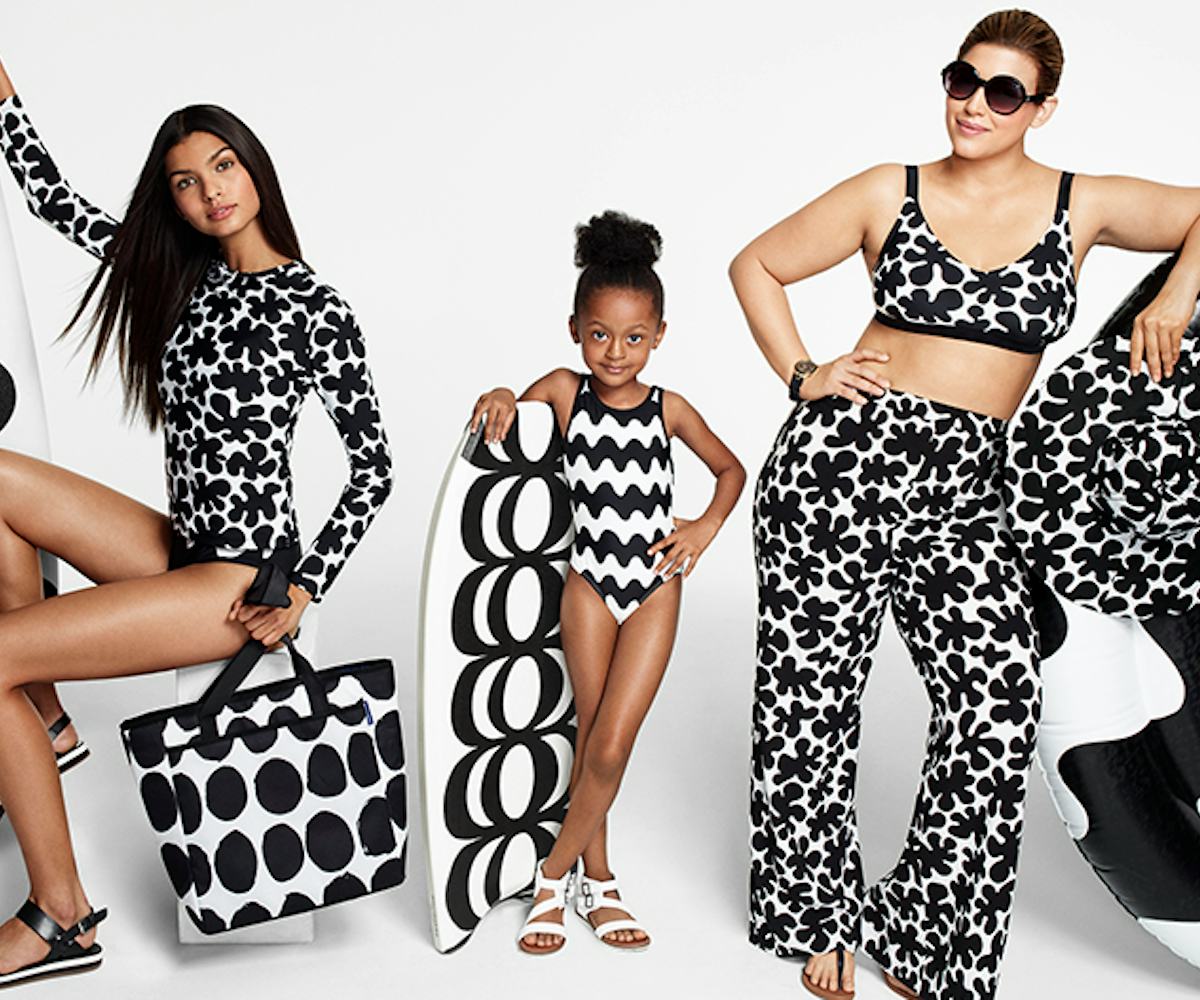 Photo courtesy of Target.
Target Is Teaming Up With Marimekko For The Ultimate Summertime Collection
from bikinis to paddleball tables, this collab has your summer needs covered
This morning, Target announced that it has collaborated with Finnish design house Marimekko to launch a print-centric limited edition line. Consisting of more than 200 pieces that span multiple categories from swimwear, for women and girls, to outdoor décor, and furniture, Marimekko for Target collection is set to drop next month. The pieces, of course, will all be playfully printed in the most Scandinavian-chic way and emulate "the feeling of an eternal summer and carefree outdoor living." Eternal summer? Yes, please.
Photo courtesy of Target.
While Target's design team spent some time in Helsinki (Marimekko's home base) dreaming up the collection, they noticed that once winter fades away and summer rolls around, the Finns couldn't be happier to celebrate the sunshine outdoors (the sun stays out until almost midnight during the warmer months), which acted as the main inspiration for the cheery collab.
Tiina Alahuhta-Kasko, the president of Marimekko, commented in the press release, "The Marimekko brand was created to bring color and happiness into people's everyday lives. There are so many special pieces in this collection, and we are excited to share our storied prints and patterns with Target's guests across the United States." 
Photo courtesy of Target.
And special pieces there are, including a bocce set, a parachute, and inflatables. Is it summer yet? The Marimekko for Target collection will launch on April 17 at all Target stores and Target.com. Prices range from $7.99 to $499.99, with most items priced under $50.