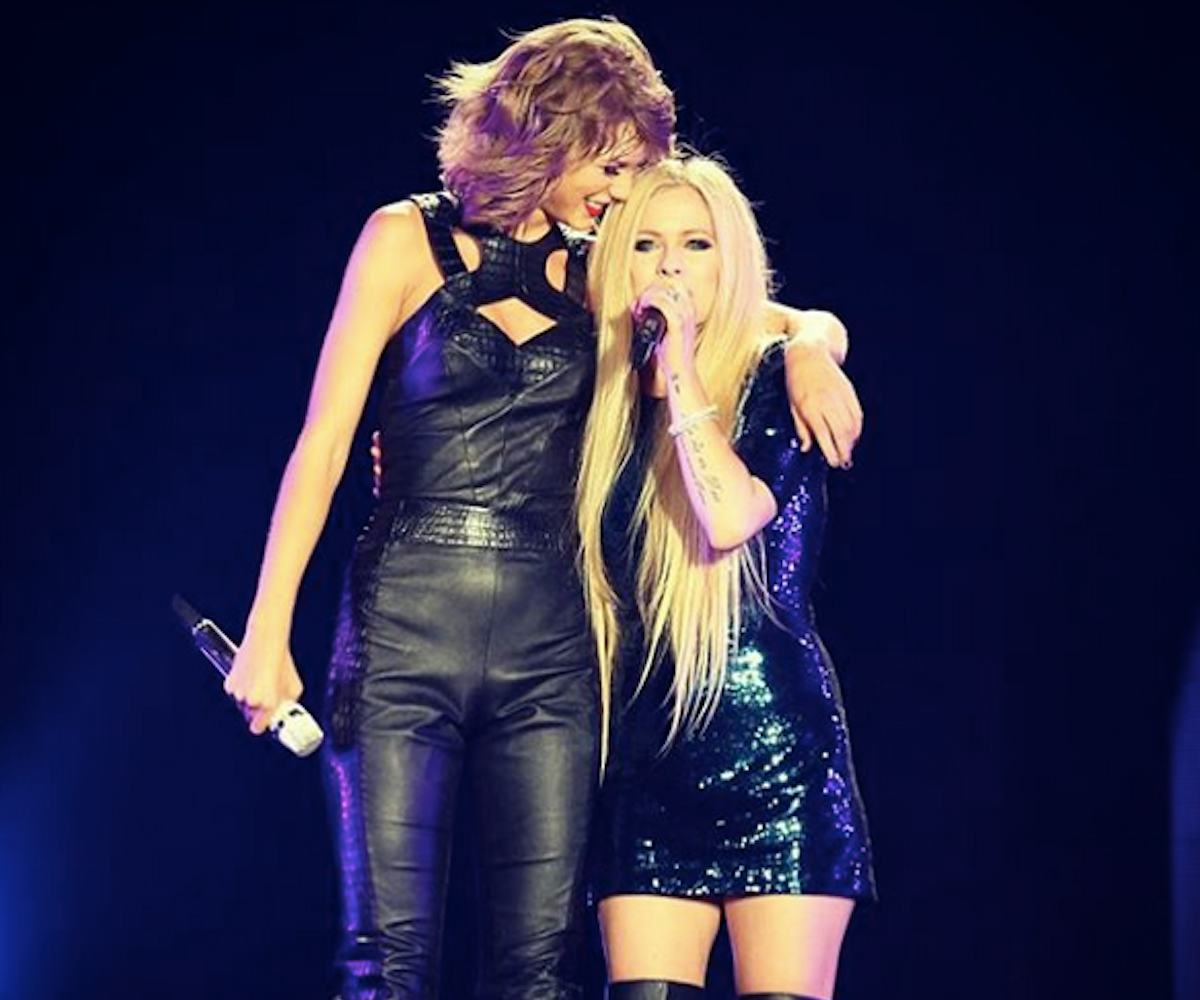 photo via instagram
watch taylor swift + avril lavigne perform 'complicated'
Lately it feels like the pop music landscape has featured more beef than every Shake Shack and In-N-Out burger combined. Nicki vs. Taylor; Taylor vs. Katy; Miley vs. Taylor; Nicki vs Miley, and so on and so forth.
Well, it looks like we can cross one feud off the list. On the San Diego leg of her 1989 world tour, Taylor Swift squashed any notion of a beef with Avril Lavigne when she brought the singer on stage to perform her classic arena anthem "Complicated."
Backing up for a second, it looked like there was bad blood brewing between the two earlier this week after Swift liked a Tumblr post that compared her backstage meet-and-greet lovefests to those of her icier counterparts, which included Lavigne. Lavigne was quick to respond to the apparent jab, tweeting: "Comparison is judging and judging a person does not define who they are it defines who you are. We all Love our fans." And because nothing gets the Internet salivating like a feud between female pop stars, "Lavigne vs. Swift" was born. 
And now it's dead. After the epic performance, the two exchanged the usual pleasantries on social media, with Swift writing, "So incredible sharing the stage with @AvrilLavigne! 'Complicated' is such a brilliant pop song and I just love her," and  Avril also gave Swift her seal of approval, writing that Taylor "ROCKS" .
So yeah, no bad blood here. Just mad love. 
Watch the performance below.