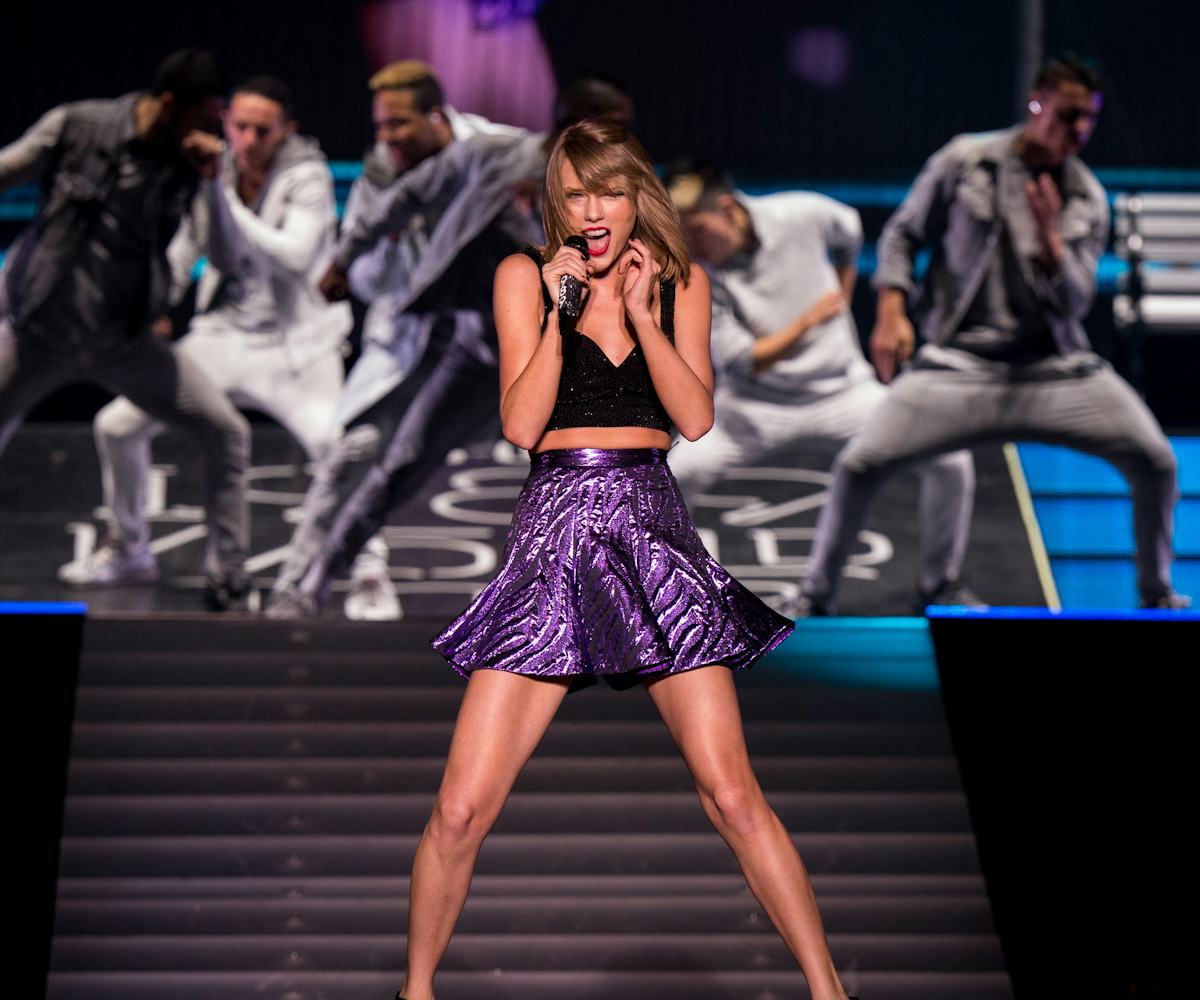 Photo via Christopher Polk / Getty Images
"bad blood" was only a number one hit for a week
After a pretty darn brilliant marketing strategy, a huge music video reveal, and too many celebrity appearances to count, Taylor Swift's "Bad Blood" hit number one on the charts for only a single week. But, really, that's OK.
Up-and-coming artists strive to hit that number one spot and stay there for as long as possible, but it's not likely that Swift is at a disadvantage that her hit peaked for such a relatively short time. Since releasing 1989 in October, TSwift has managed to get three songs from her latest album to the number one spot—an impressive feat for any artist, no matter how big their following. The singer/songwriter has shifted her marketing strategy to focus on prolonged interest, not specific success. She spent weeks building up to the "Bad Blood" music video premiere, adding a sense of intrigue to the track rather than relying on its sales-based popularity—meaning that people will continue buying this song for months to come, whether or not it stays in the number one slot.
One-hit wonders come and go, but Taylor Swift is here for the long run, and that means focusing on her album as a whole, rather than relying on single songs to keep her in the limelight. Besides, who really remembers how long a song tops the chart for anyway? "Bad Blood" is still one of the most epic videos of the year.
(via Forbes)
more taylor, this way:
taylor swift has a new dance move
taylor swift brings gigi hadid and martha hunt onstage