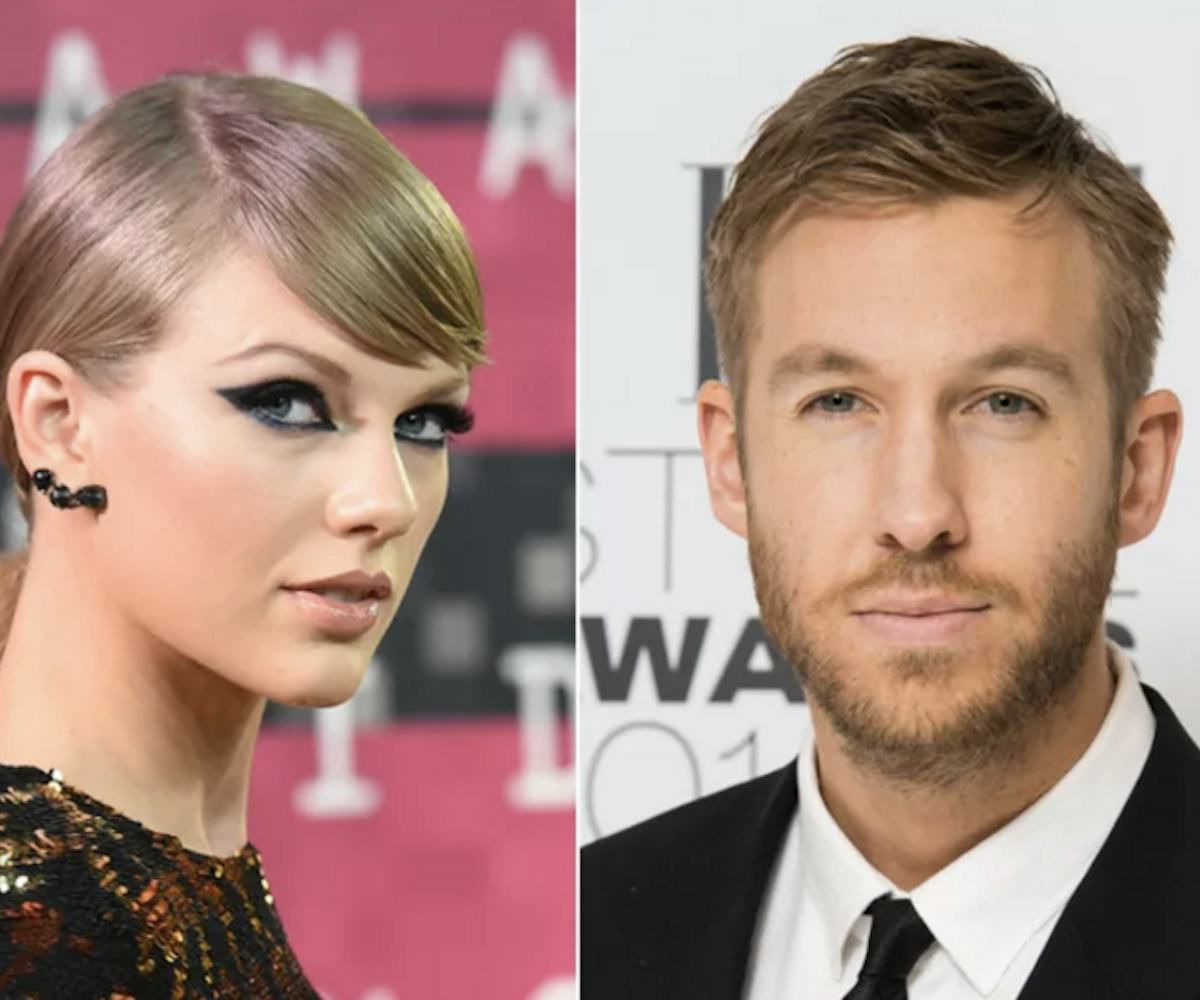 Photo: Jason Merritt/Getty Images; Ian Gavan/Getty Images.
Taylor Swift + Calvin Harris Have Officially Broken Up
Taylor Swift has said that she plans on taking an extended vacation before getting back into the studio to begin recording the follow-up to her juggernaut record 1989. Well, it looks like Swift might have to cut her vacation short. According to People magazine, Swift and her boyfriend of 15 months, Calvin Harris, have broken up.
The couple is staying mum as to why their Instagram-ready relationship is no more, but sources told People that "there was no drama," and that "things just don't work out sometimes." They also made a point of saying that no one cheated, but that's something we'll let Taylor confirm when she inevitably devotes album No. 6 to her 15-month relationship with the U.K. mega-DJ. 
The timing of the news is a little awkward, coming just two weeks after Harris was badly injured in a car accident on his way to LAX. The usually active Swift stayed quiet on social media, which may have signaled that something was amiss. As for Swift's fans, well, it seems they had taken a liking to Mr. Harris, as many of them used social media to express their sadness over the news.
"My family just expects me to eat dinner like a normal person who hasn't just found out that love is dead. What's wrong with them?" tweeted one fan. "I honestly can't believe this, true love is dead and the world is ending," wrote another. 
For the record, it seems her fans are taking the news harder than Swift herself, who a source told Us Weekly is doing "okay." Us is also reporting that it was Harris who broke things off with Swift. "It just wasn't working anymore," a source added. 
Now about that album...