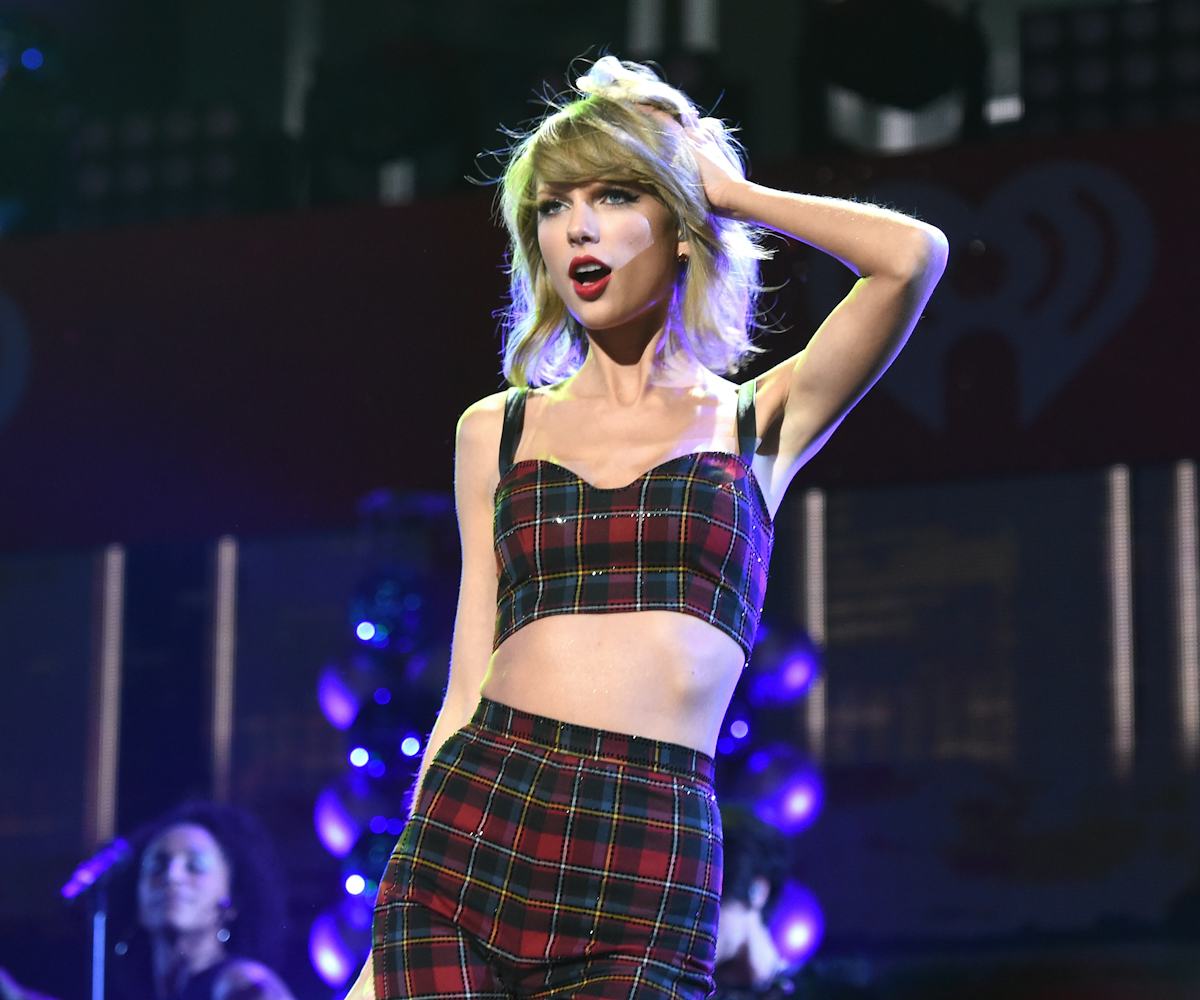 Photo by Jamie McCarthy / Getty images
taylor swift + calvin harris are officially a thing
Ever since they were spotted canoodling at a Brit Awards after party in February, the Internet's most dedicated gossip hounds have been trying their hardest to answer one very important question: Are Taylor Swift and Calvin Harris dating?
Well, it might be time to put away your magnifying glasses, because a series of brand-new photos suggest that yes, yes they are.
The first piece of hard evidence emerged on Wednesday, when Swift and Harris were spotted leaving a Nashville Whole Foods in matching outfits (no, Harris wasn't wearing a crop top).
As it turns out, their grocery run was just a prelude to what turned into a very epic Thursday night, when Caylor (or is it Talvin?) attended a Kenny Chesney concert together. TMZ has a video of the couple engaging in some very public PDA, which all but confirms their newfound coupledom. While Swift has definitely enjoyed the single life since the release of her monster album 1989, it looks like she's finally found a name to fill that blank spance of hers, and thy name is Calvin.
Also, this puts us on track for a Calvin Harris breakup record by 2018, which he should definitely produce.
(via TMZ)