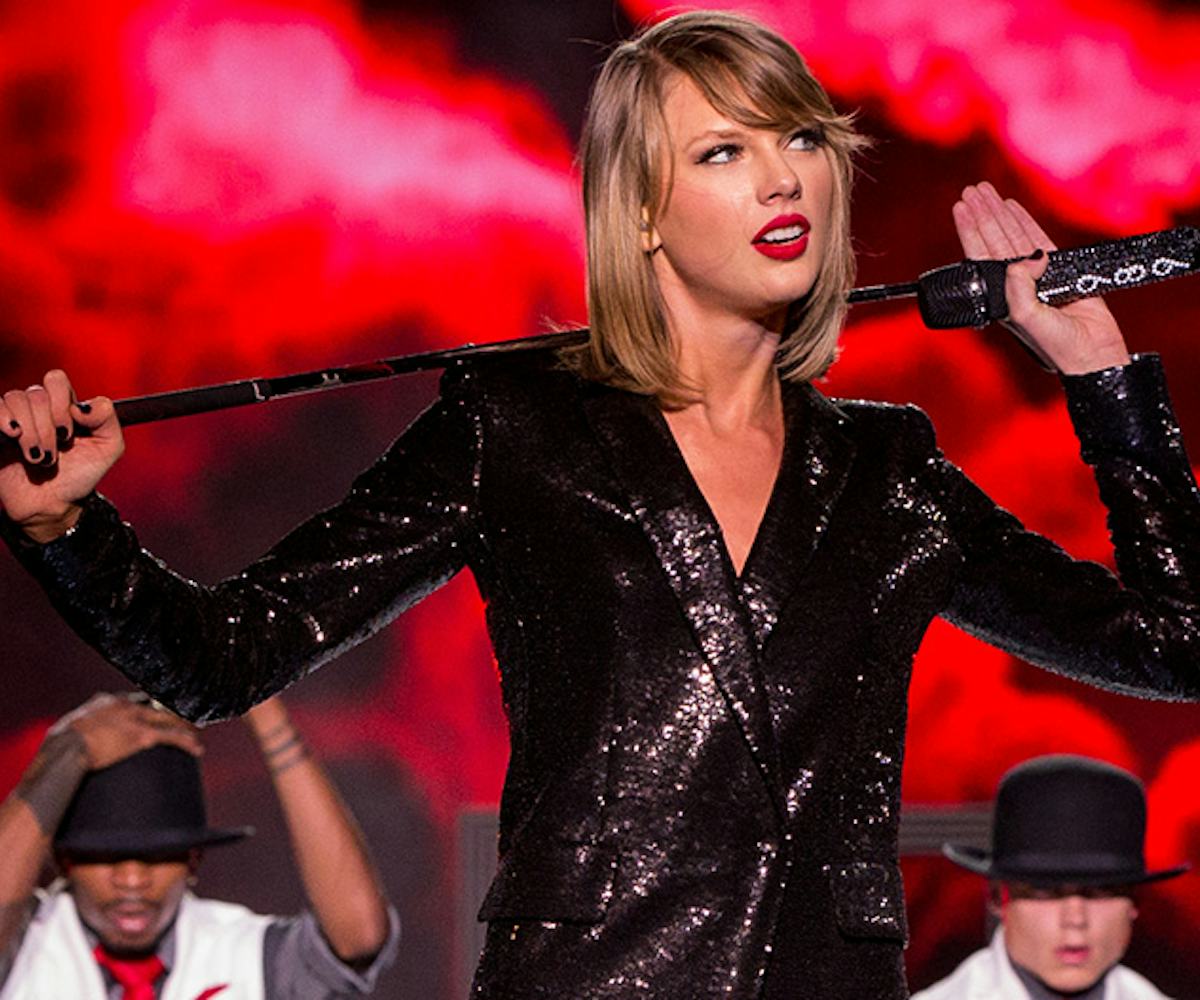 Photo by Christopher Polk/Getty Images for TAS
taylor swift has a new dance move
Taylor Swift and dancing go together like oil and balsamic vinaigrette; they don't necessarily mix, but they definitely add a kick to your basic bed of leaves. Her award show moves, with all the arm gestations and hair whips, have become a meme in and of themselves. However, we've never seen the "Bad Blood" singer drop it low. Until now.  
Like a teenager dancing to Lil Jon & the East Side Boyz's "Get Low" at the homecoming dance, Swift pop, locked, and dropped the crap outta Fine Young Cannibals' 1989 hit "She Drives Me Crazy." (Heh! 1989. We see you, T.) A fan stuck sitting to the side of the stage at Swift's 1989 World Tour caught the new member of Forbes' 100 Most Powerful Women list dipping it low and picking it up slow.
Whether this is a nightly occurrence of a one-time-only type of deal is remains unknown. Pre-show rituals are a personal matter and should be treated with the utmost respect. If dancing on a ghost is what gets Swift ready to perform in front of thousands, then so be it. Shake it off, girl. Shake it off.