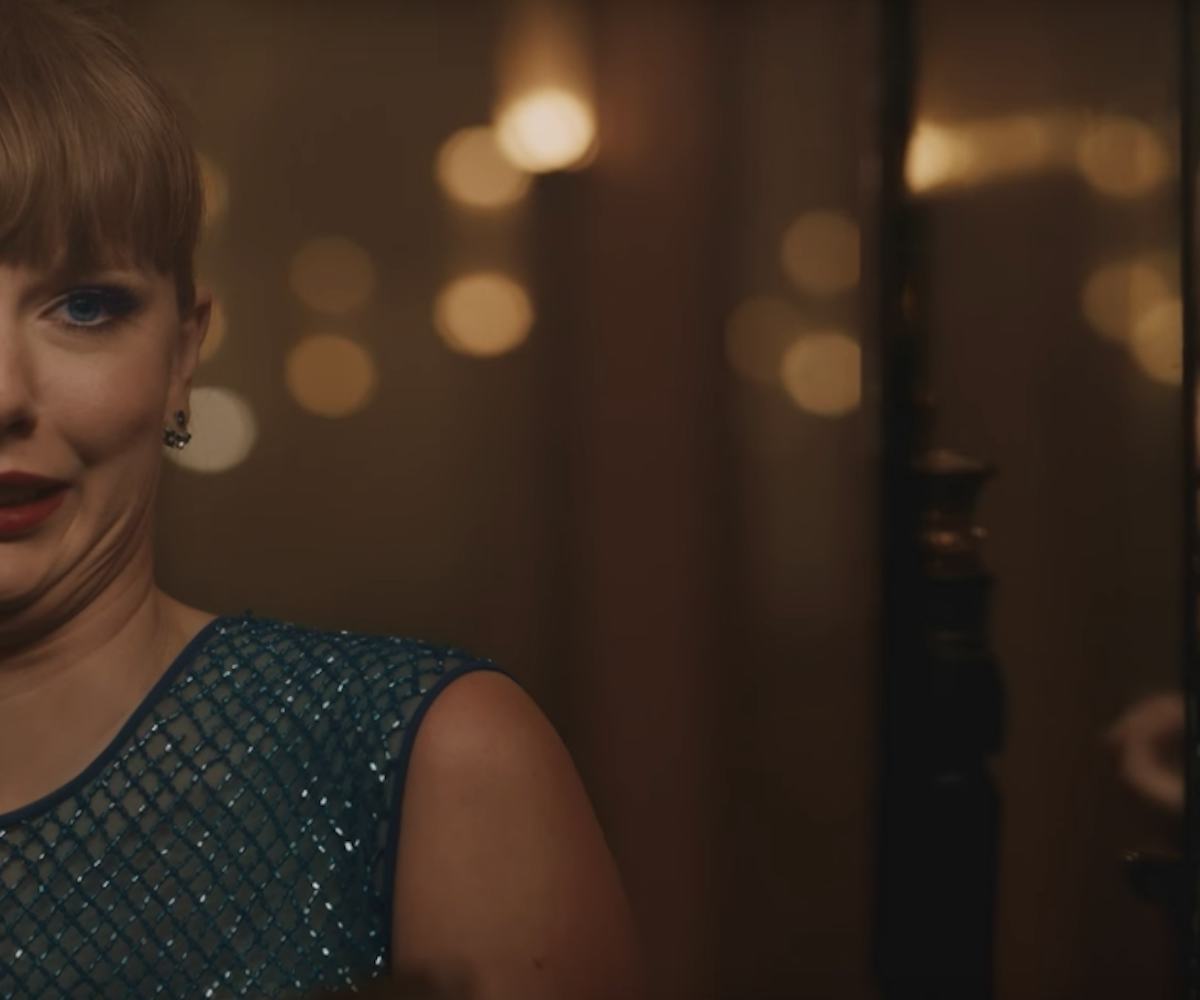 Taylor Swift Is Accused Of Ripping Off A Kenzo Ad For Her "Delicate" Video
The scenes look vaguely familiar
Taylor Swift's new "Delicate" video is becoming a, erm, delicate topic of conversation. Outside of riling up city dwellers who would never dare dance barefoot on the subway or, even worse, the street, people are accusing the singer of ripping off a 2016 Kenzo perfume ad.
When you juxtapose scenes from "Delicate" alongside the Spike Jonze-directed commercial, featuring Margaret Qualley, there are similarities. Both do gorilla-like dance moves in a fancy venue. Both make weird and silly faces in the camera. Both wear boldly colored dresses. Both are seen gesturing wildly around bodyguards. Naturally, people online took notice.
Not everything is the same, of course. For one, Qualley is a classically trained dancer while Swift… is not. And, the singer ends her video by transforming from being invisible to the center of attention again. The Kenzo ad concludes with Qualley jumping through a floral creation of the brand's perfume bottle. Other than that, though, there's more overlap than not. Might be hard for the Swift team to shake this one off.
Judge for yourself, below.