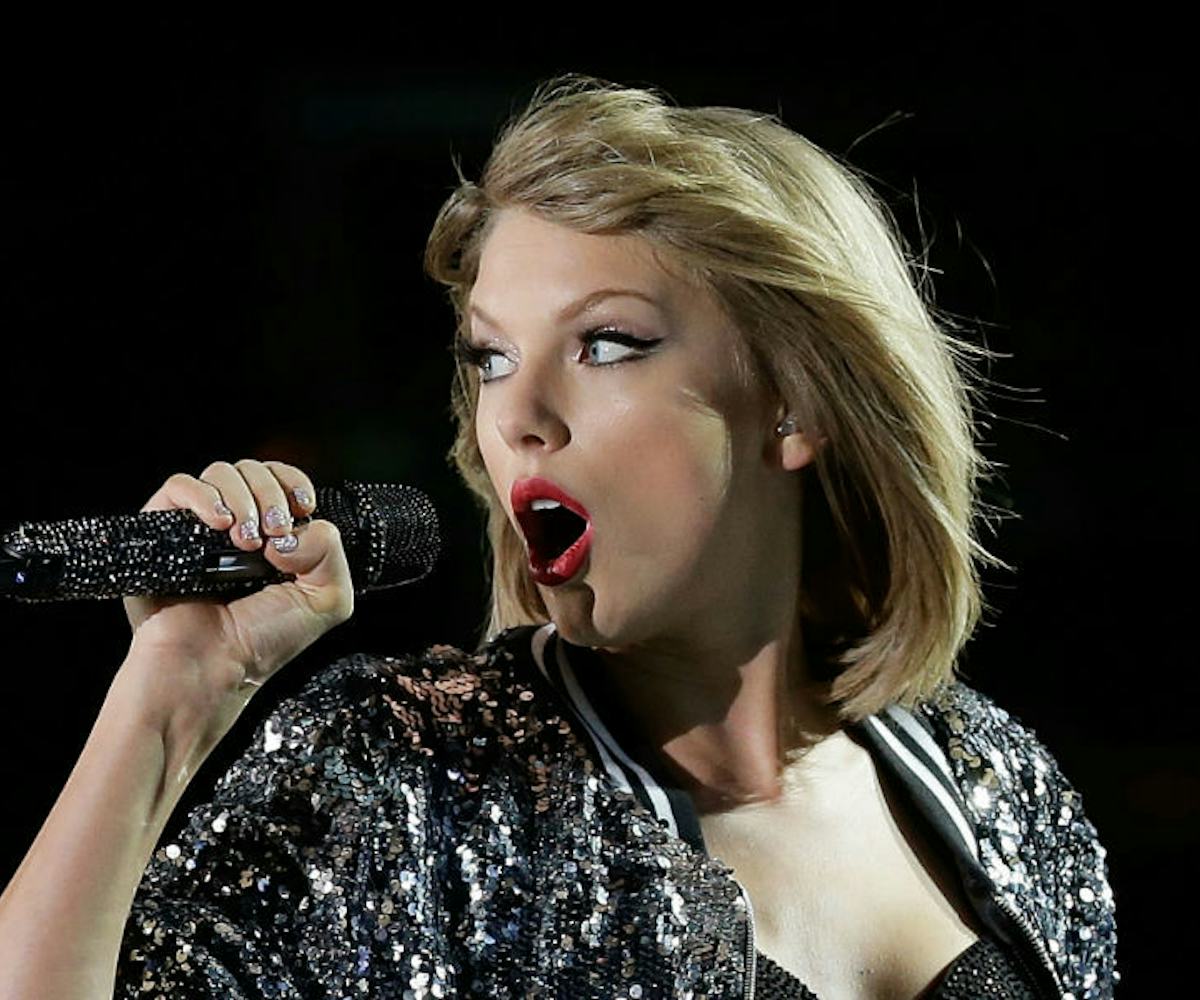 Photo by Mark Metcalfe/Getty Images.
Taylor Swift Receives $1 Settlement In The Most Petty Way Possible
A Sacagawea coin, really?
Back in August, Taylor Swift won a lawsuit claiming DJ David Mueller groped her in 2013. A jury of six women and two men ordered Mueller to pay Swift a symbolic $1 counter-lawsuit settlement. According to an interview published yesterday in TIME, Swift had yet to receive the money. "When the jury found in my favor, the man who sexually assaulted me was court-ordered to give me a symbolic $1," she said. "To this day he has not paid me that dollar, and I think that act of defiance is symbolic in itself." Turns out, Mueller did pay up, and he did so in a way that was particularly petty.
The Associated Press reports that he mailed Swift a Sacagawea coin last week. Mueller intended the coin, which features the Native American woman prominently, to be "a final jab at the singer in a case her side called a win for all women." A tepid burn, if you ask us.
Yesterday, Swift was named TIME magazine's person of the year amongst other "Silence Breakers." Whether you think she deserved the honor or not, it's pretty clear who got the last laugh in the Mueller vs. Swift showdown. Hint: not Mueller.