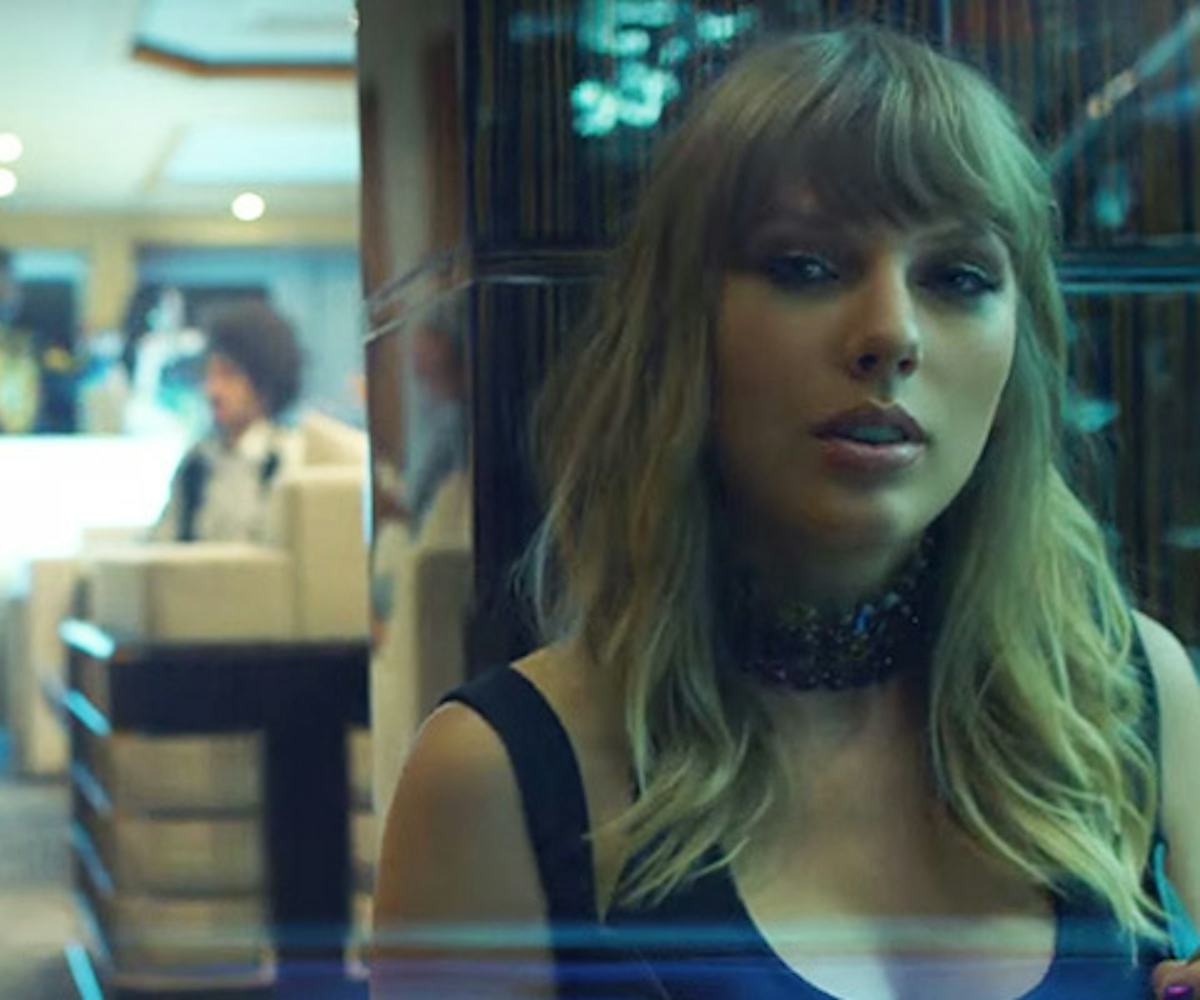 Image via YouTube/TaylorSwiftVEVO
Taylor Swift, Future, And Ed Sheeran Vacation Together In "End Game" Video
Ever wonder what it would look like if Taylor Swift, Future, and Ed Sheeran traveled the world together getting drunk? Me neither, but, turns out, it's just as awkward as it sounds. Swift dropped the music video for "End Game," and it's really just pretty people laughing and looking hot while eating 2am burritos.
The video opens with Swift and Future on a yacht in Miami, singing about how she's got some "big enemies." The yacht, naturally, has "REP" written on it in neon gothic letters, which is the aesthetic for "new Taylor." 
Next, Swift flies (yachts?) over to Toyko to meet up with Sheeran. They do shots and Swift tries on Sheeran's glasses upside down. OMG, they're so crazy and fun when they drink!! 
Then Swift heads to London for a New Year's Eve party. Once again, she acts super-silly and wears a top hat. Then there are the usual quick cuts to people having "fun," which includes someone putting a Rubik's Cube on their head? Clearly, they're hammered. Some people are listening to Walkmans and one girl is filming on an old VHS camera because kids these days like those kinds of "retro" things. 
Maybe the only relatable part of this video is when Swift plays Snake (yes, another reference to her reputation, we get it) on her phone at a party. 
Watch the full video, below.