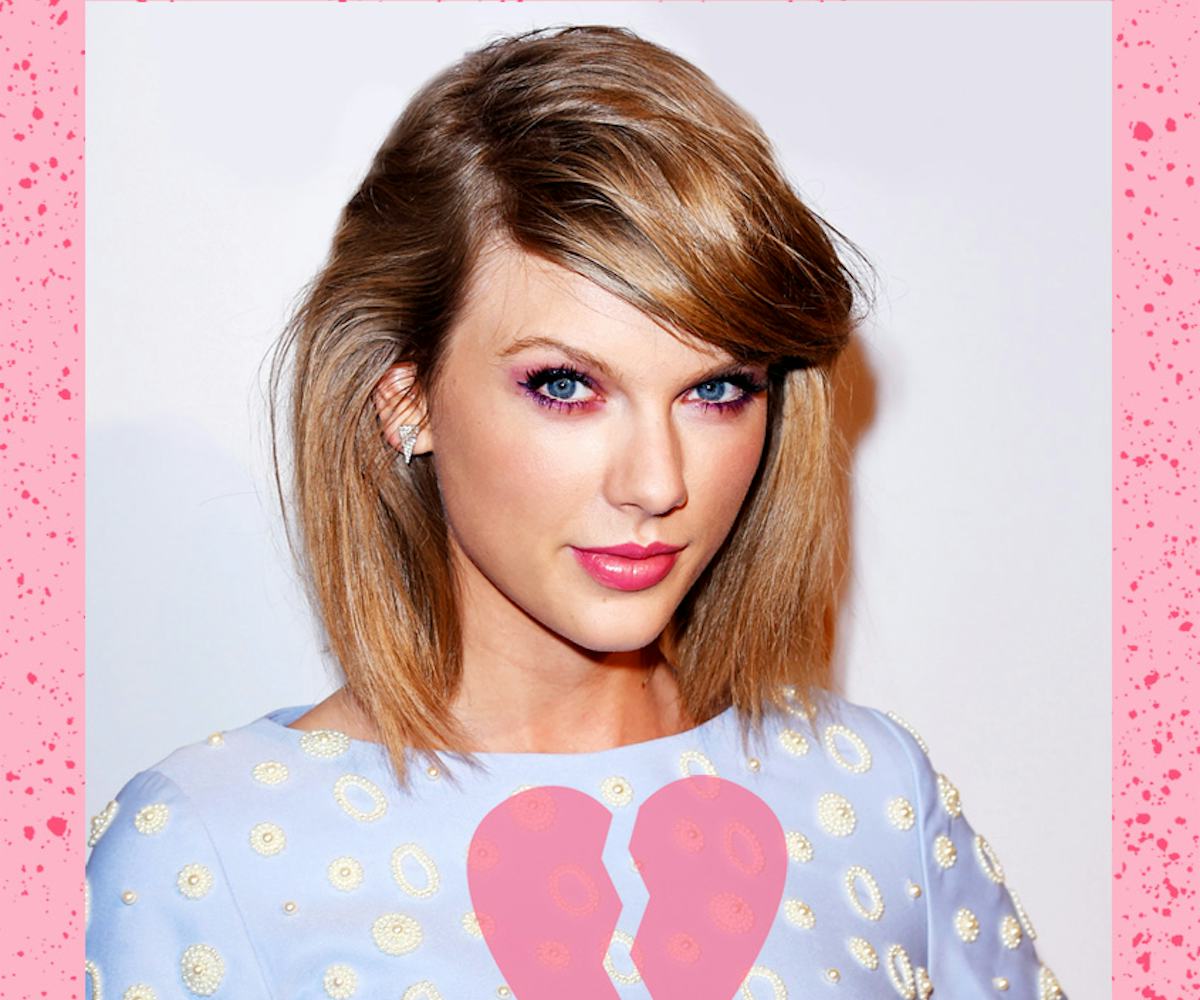 photo via getty images
taylor swift gave a fan the best breakup advice
and a 'moving on' playlist!
When it comes to giving breakup advice, there is no one better than Taylor Swift. She's been through it all and isn't afraid to talk about heartbreak, whether through an empowering song or in the media. Now she's using her past experience to help her loyal fans mend their own broken hearts.
One of her fans posted on Taylor's Tumblr account, unsure whether or not Taylor would see the post, about how her boyfriend broke up with her in a text message. Taylor actually saw the post and immediately responded: "You fell in love, no games," she wrote. "Now you're saying goodbye with no games." Ten bucks says that's the chorus to the next big T. Swift hit. At least it should be. We're already dancing to it. 
Taylor not only gave some inspiring words of wisdom, but also included a breakup playlist, which is pretty sweet. Besides dishing out relationship tips, Taylor is also known to pay off her fan's student loans. Maybe she is training to be a fairy godmother. At this point, nothing would surprise us. 
The full text of her advice is on Buzzfeed.