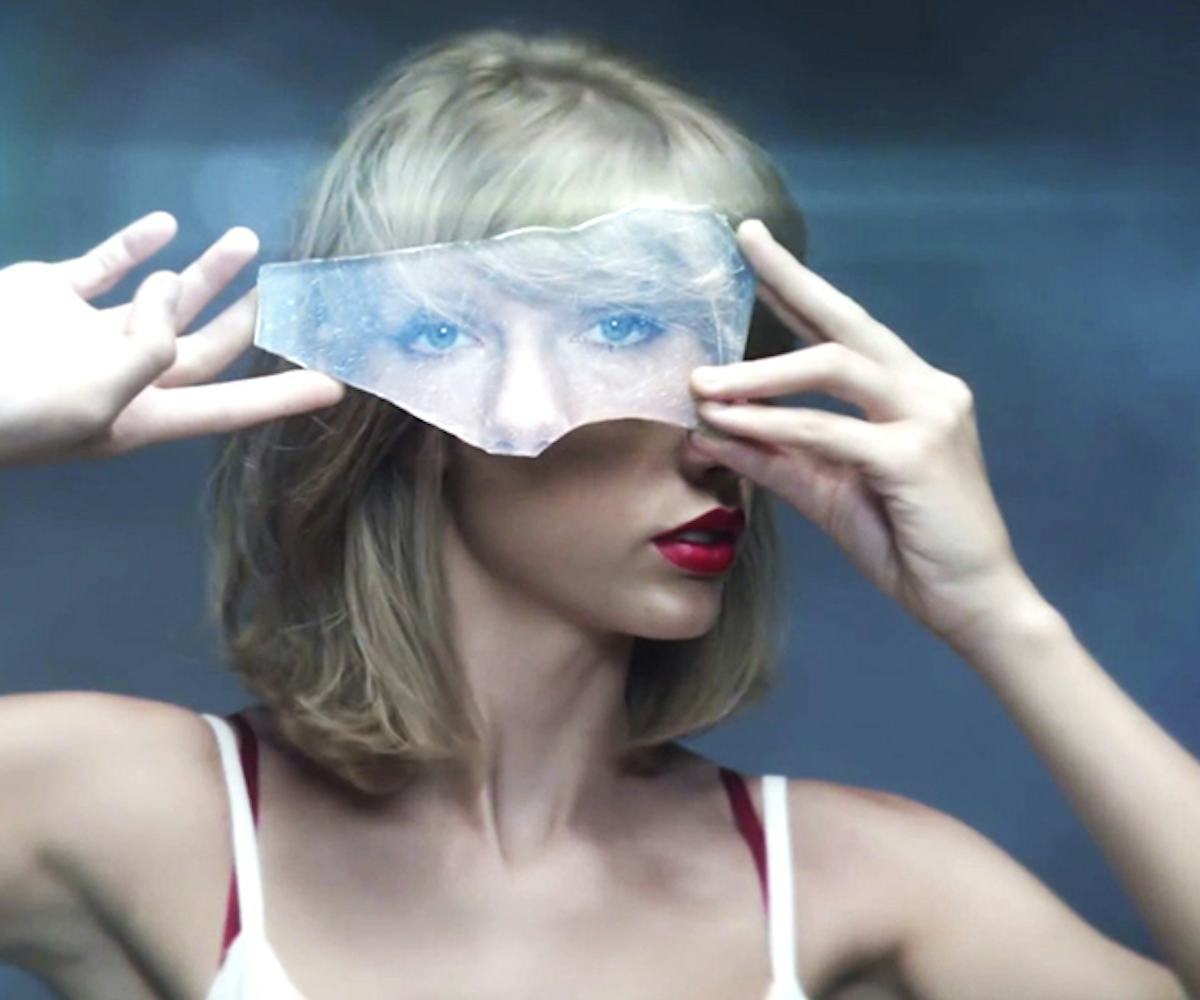 Photo: Courtesy of Big Machine Records.
watch "summertime sadness" played over taylor swift's "style"
If you've ever found yourself thinking, "Man, I wish Lana Del Rey was playing right now" while watching Taylor Swift's music video for "Style," your wish has come true. If not, prepare yourself for one serious trip.
A human of the Internet spun Lana Del Rey's 2012 hit "Summertime Sadness" over Swift's 2015 video for "Style" and found something truly magical: Not only does the video begin to make sense (no shade!), but the song syncs up perfectly. Seriously, everything down to the scene changes and verse-to-chorus moments matches.
Now, there is a myriad of triangular shapes and references to eyes strewn throughout the video, which could lead one to believe that this is an act of the Illuminati. And perhaps it is! Why else would two pop songs by two artists who don't really have that much in common sync up so well? "Style" is the third track off Swift's 1989 album, "Summertime Sadness" was kind of the third single off Del Rey's debut LP, and we all know three is the Illuminati power number. Coincidence? Methinks not. Does it matter? Absolutely not because this video-mashup is genius regardless of who/what ordered it.
http://thrilled.tumblr.com/post/111332812207/taylor-swifts-style-video-set-to-summertime