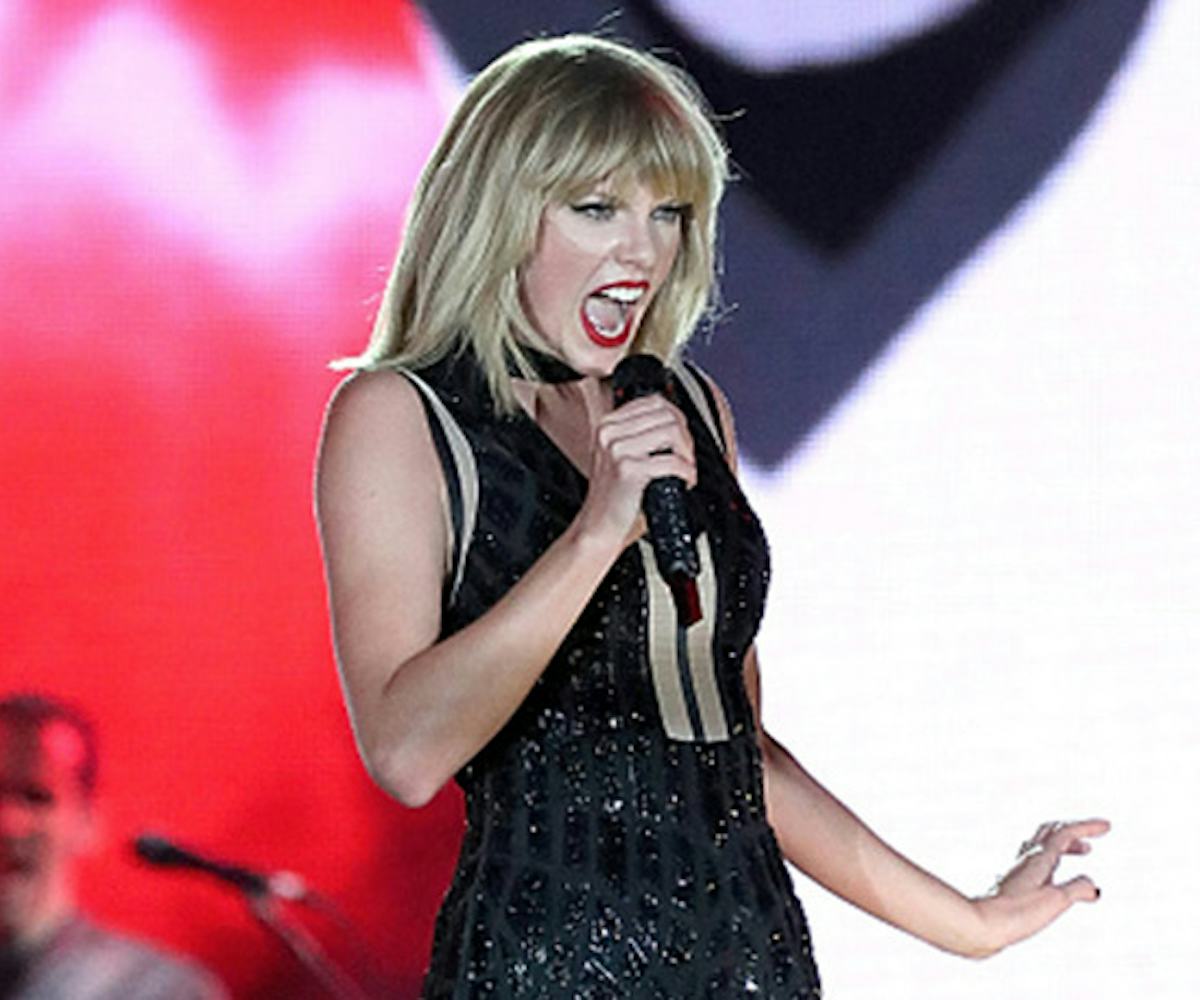 Photo by Gary Miller/FilmMagic
Taylor Swift "Rose Up From The Dead" To Release A New Single + Teaser
Say hello to the new Taylor with "Look What You Made Me Do"
After much anticipation, and several cryptic snake videos, Taylor Swift's new single is here. "Look What You Made Me Do" is an ominous pop song that sounds like the singer establishing a new era of Swiftism.
Instead of cherry lips and crystal skies, this new song is much darker than what Swift usually does. "I don't like your little games," she opens the new track. "The role you made me play, of the fool. No, I don't like you." 
It sounds like she's directly addressing someone who's wronged her, as with "Bad Blood," only this time she's not playing games. "Maybe I got mine," she sings, "but you'll all get yours." 
In the chorus, she says she got "smarter" and "harder" in the "nick of time." And in case there was any doubt Swift has changed, toward the end of the song, we hear her pick up the phone and say in a perky voice, "I'm sorry, but the old Taylor can't come to the phone right now. Why? Oh, 'cause she's dead." 
Swift's sixth album, Reputation, is set to be released November 10. Say goodbye to the old Taylor and listen to the new track below. 
Then, while you're still on Swift duty, watch the teaser for the video, also. The full glamour-filled video will premiere during this Sunday's VMAs.